Hottest Sports Illustrated Swimsuit Covers
Hottest sports illustrated swimsuit covers, Sports Illustrated has captured some of the most amazing bodies to ever hit a beach and now for their 50th anniversary they are taking a look back at the hottest of the hot. Since these women have dazzled us with their beauty and their amazing bodies we thought it would only fit to pay homage them. The top 10 hottest sports illustrated swimsuit covers ever to hit the press.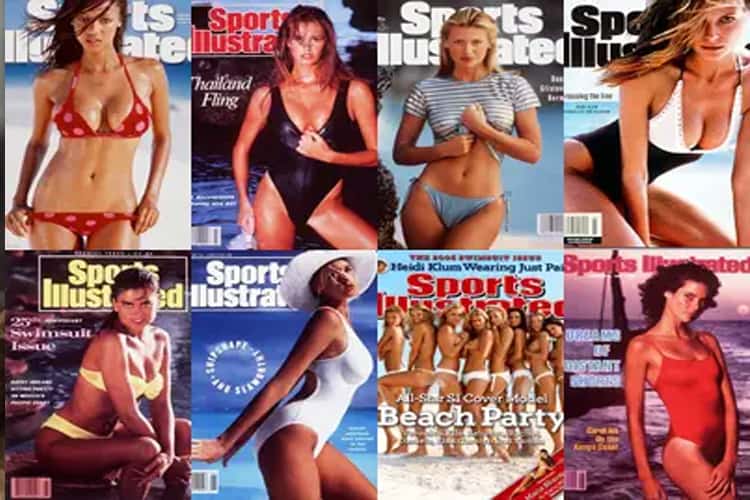 Hottest sport illustrated swimsuit covers
1. Nina Agdal, Lily Aldridge, Chrissy Teigen 50th Anniversary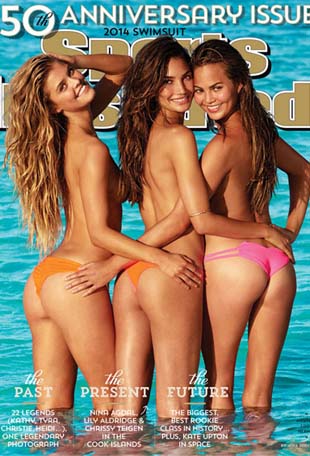 These three sexy ladies are the present faces of Sports Illustrated swimsuit royalty and with hot bodies and beautiful faces it's no surprise.
2. Brooklyn Decker 2010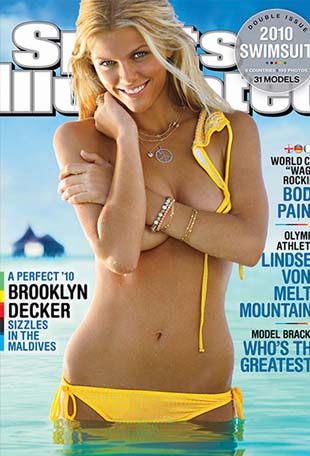 Brooklyn rocked our world in 2010 with this steamy cover. She has since gone on to a promising acting career and rocks the runway for Victoria Secret.
3. Petra Nomcova 2003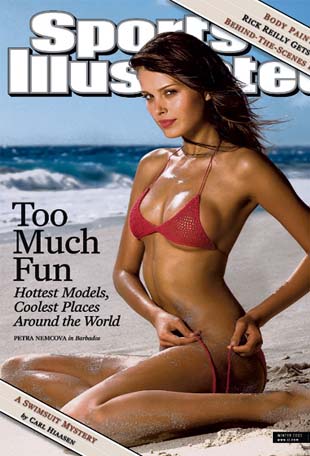 This sizzling model from the Czech Republic graced the cover in '03. She was famously noted for being a survivor of the Thailand Tsunami in '04 and has since started a charity called the Happy Hearts Fund.
4. Kate Upton 2014 hottest sports illustrated swimsuit covers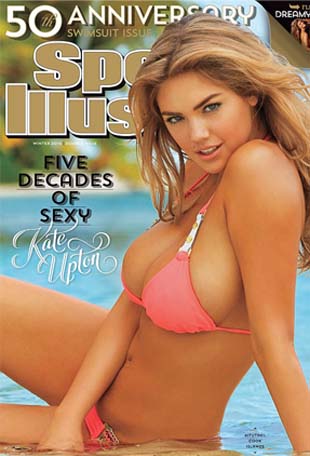 Miss Kate Upton is no stranger to the cover Sports Illustrated as she racks up her third appearance this year. Not to mention she is just 21. Luckily for the eyeballs of men all over the world she is just getting started on her career.
5. Tyra Banks 1997
This sexy supermodel and business diva blessed us with the cover back in '97 solidifying her career as one of the hottest.
6. Rebecca Romijn 1999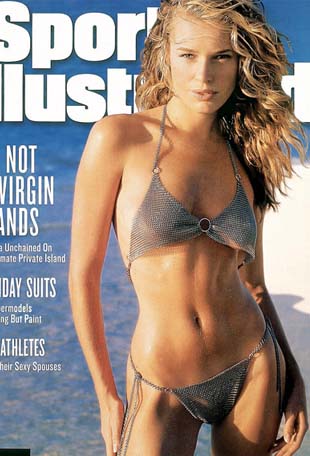 This blonde bombshell had a booming modeling career in the 90's when she posed for SI back in '99. She successfully made the transition to acting with her most notable role as Mystique in the X-Men series.
7. Irina Shayk 2011: hottest sports illustrated swimsuit covers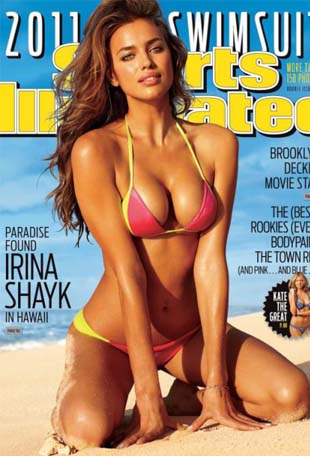 This Russian born beauty amazed us all with her cover debut in 2011 and has made several appearances every year since.
8. Elle Macpherson: hottest sports illustrated swimsuit covers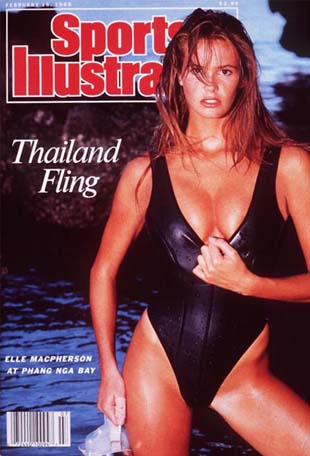 In honor of the sexy covers of the past Elle MacPherson's cover back in 1985 definitely set the bar for years to come. There is no doubt why this model, businesswoman and tv host proudly wears the nickname "the body."
9. Bar Rafeli 2009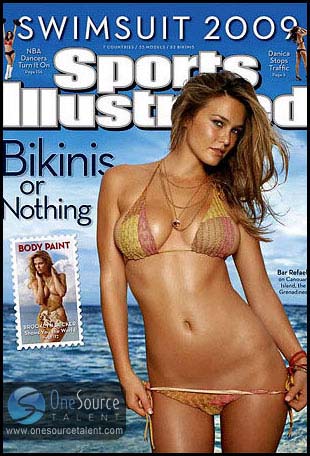 This Israeli fashion model has been the face of countless products and most importantly the cover of the '09 Sports Illustrated annual swimsuit edition.
10. Beyonce 2007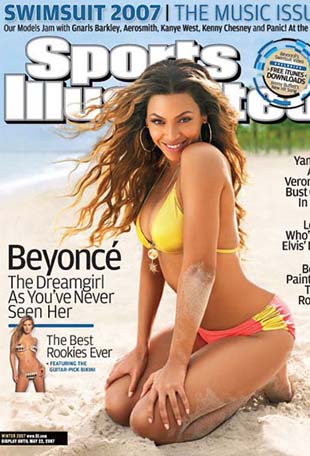 This diva is one of the few celebrities to take the cover honors. But with the hottest curves in the game, she was a no-brainer for the 2007 edition.
Most Recommended