Models On Instagram Who Love To Stay Fit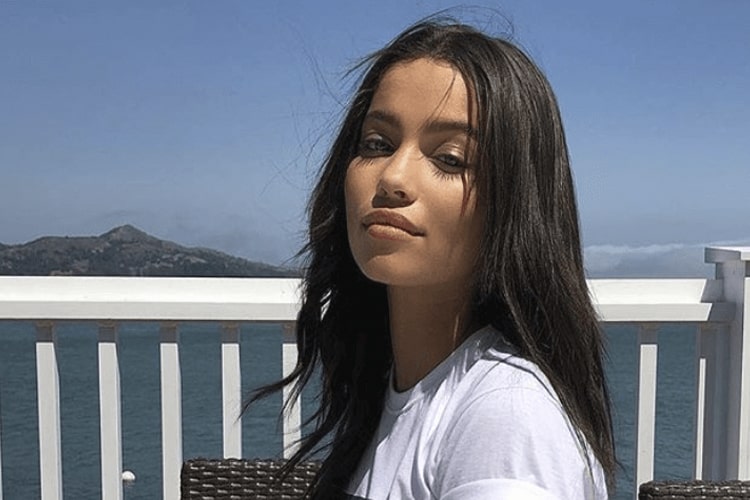 You are scrolling through your phone and you stop and stare at the models on Instagram. Sounds familiar? In fact, all one needs to be an Instagram model is an active Instagram account and a good camera. Additionally, of course, some level of aesthetics or good looks. However, it is not really as easy as it looks. Undoubtedly, there is a lot of work that these Instagram models put in. As their social profiles transcend into their life as a career and they have an image to uphold. However, there are so many models on Instagram to choose a few is almost impossible.
Let us go through some of the hottest models on Instagram right now!
Kendall Jenner
Well, you can't escape the Kardashian-Jenner presence unless you are living under a rock. From your TV dinners to fashion hoardings, they are everywhere. The youngest siblings of the clan, namely, The Jenner Sisters are taking the world by storm and in a huge way. Kendall Jenner, with her high-end fashion looks and mile-long legs, is sure to warm up your mobile screen.
Audreyana Michelle
If the glowing highlighted cheeks have not blinded you yet and the hazel eyes have not hypnotized you yet, you are a strong man. With 540k following on Instagram, model Audreyana Michelle is a hot-shot on the web and will have your knees turn into Jell.
Emily Ratajkowski
Ok. Raise your hand if you have watched the "Blurred Lines" video. We know you have. So that video captivated you, Emily Ratajkowski, your search has ended. The cheeky American will have you drooling over her hot Instagram photos. We wouldn't blame you if you fall head over heels.
Camila Morrone
The Argentine-American model and actress, Camila Morrone have a huge following of 1.1 million, however, her true claim to fame is being Leonardo DiCaprio's latest model girlfriend. She will have you hook, line and sinker with her lovely smile and raw bare-faced beauty.
Irina Shayk: models on Instagram
This green-eyed model will have you gasping for air with her iridescent good looks and stunning runway appearances. Previously dating Cristiano Ronaldo, Irina Shayk is undoubtedly hot and is presently rumored to be with Bradley Cooper.
Devin Brugman
If you don't mind excessive swimwear photos on very gorgeous women, you are in the place you should be. Devin Brugman, the model and swimwear designer is usually the kind of women who will make breathing a little bit harder. You have been fairly warned.
Ashley Sky
There is an unmistakable cool-girl vibe which emits from this girl's profile, with travel pics and just enough pics and bikini shots to keep you on the hook. Ashley Sky looks fun enough to make you want to drive to the country side with her in a fast car, and never come back.
Madi Edwards: models on Instagram
There are many reasons to travel to Australia, the blue water bodies, surfing, the wildlife, and also, Madi Edwards. With 610k followers, she is a sight for sore eyes., with sun-kissed skin and billowy blonde hair, she is everything that dreams are made of.
Megan Williams
This Victoria Secret's model is just like an angel who has just walked in from the heavens above. Megan Williams, the London-born model is a face of GUESS, and her feed will keep you in awe of her bare-faced beauty and glam events alike.
Anastasia Ashley: models on Instagram
This sporty girl is right out of a far-fetched Hollywood movie. With her tousled hair, athletic surfer body to die for, and a golden tan, she is absolutely gorgeous. Anastasia Ashley is the right amount of sporty and hot to keep you daydreaming about beachy encounters.
Likewise, there is no dearth of female fitness models on Instagram. Moreover, the pouts, the sun-kissed skin and the skillfully arranged come-hither look are just what it takes to captivate mere unassuming men, making the heart beat just a little bit faster.
Most Recommended