Home Fitness Room Best Ways to Decorate Your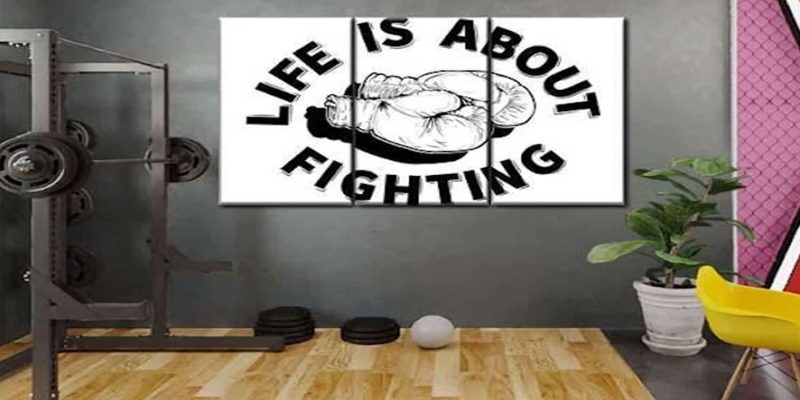 People often skip the gym or exercise for many reasons. For example, "you can not go to the gym because it is raining outside," or you came from the office late. But once you build a fitness room at your place, you will be out of these excuses and work out definitely. A home gym will enable you to exercise on your own schedule and make it easy to be fit and healthy. Still, some people who have a home gym don't take the time to work because their space isn't right. The way you decorate your home fitness room can give you the extra inspiration to use your space effectively and enhance your weight workout. Here are some best ways to decorate a superb home gym:
Top 10 Tips to Decorate Your Home Fitness Room to Perfection
Selection of Space
Space selection is an essential aspect. All rooms are not perfect for the installation of a fitness weight room. Nevertheless, everyone likes to work out in a peaceful environment. So, set up a home fitness room where there is minimum disturbance like a basement, garage, or a spare bedroom.
Work with Right Colors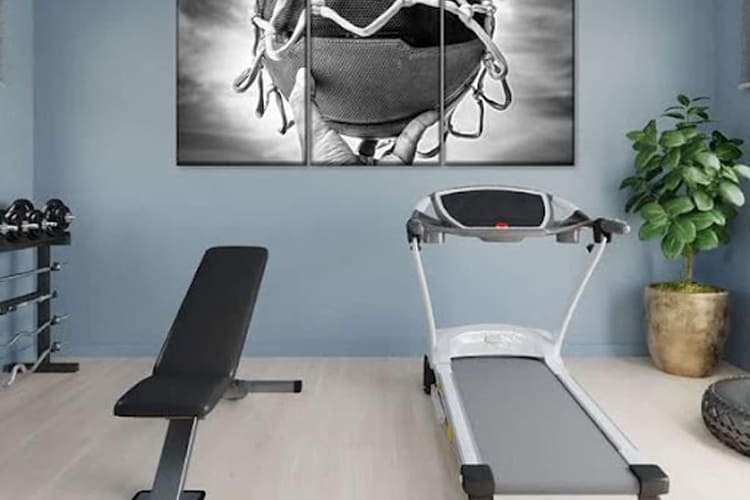 Colors are an excellent way to brighten up your surroundings and your mood. So, the selection of the right colors is the key to a high-energy home fitness room. It's best to opt for bright colors instead of dull neutral colors for walls. Blues, yellow, green, or orange are fantastic choices for work out space, reflecting energy and happiness. However, make sure to avoid warm tones and especially reds. Painting the walls of a fitness room is not the only way to add color.
You can also add colorful curtains to the windows of the gym. While deciding the color, make sure to keep the space airy and light with pops of color to boost energy.
Motivational Quotes & Pictures
Motivation is essential as you perform your workout in your home gym. Usually, all gyms have trainers who inspire you in hard times, and other gym-goers all working out together. But no one is there to give you that extra push when you are at home. Sometimes, you might lose motivation and get demoralized when you hit a roadblock. To get over the hump, you can hang motivational quotes, pictures, or anything related to the exercise that inspires you on the walls of your gym.
Design a Yoga/ Streching Corner: home fitness room
Whether you practice yoga or want to stretch before and after vigorous gym activities, you need a peaceful corner to relax. This can also be a place to do ab workouts and is really important to keep in mind as you decorate your home gym. You can also place a diffuser and a mat in that corner to help you be stable and relax your mind.
Hang your Gym Goals
You have to set your mind to achieve your gym goals. Achieving a fitness goal means the output of hard work you do in your home fitness room. So, you can properly design a chart with the time bar set to reach your goals. In this way, you will remain motivated to achieve your desired goals.
Gym Equipment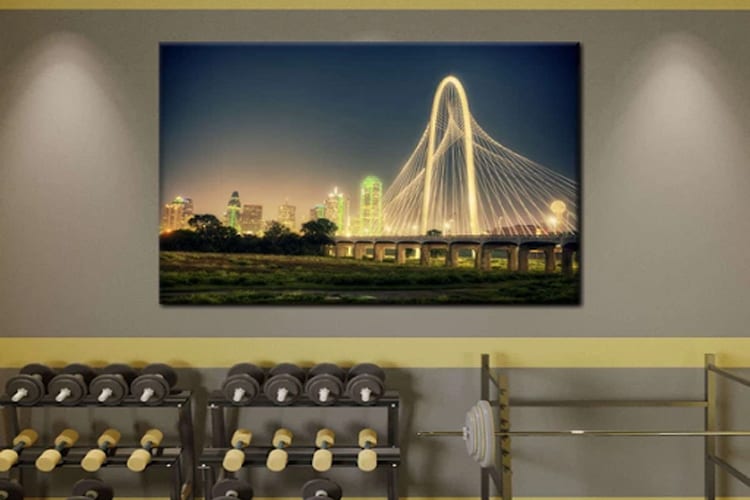 Have you ever seen a gym with no gym equipment? No, because it is incomplete without weights and exercise machines. No matter what your budget is, you must install some gym gear in your home fitness room. Once you purchase them, set all machines properly so that your space looks organized. Keep your gym area neat and uncluttered by using racks and designated spots to keep things out of the middle of the floor. It will help you to avoid accidental injuries and make your workout go much more smoothly.
Have Indoor Plants: home fitness room
Plants are a perfect element for home gym décor as they give us fresh air and purify the atmosphere. So put indoor plants in the corners of the fitness room. Moreover, they will not cost much but make you more calm, energetic and increase oxygen flow. They also enhance the beauty of the gym room and spread positivity.
Add a bench or seating area
A great tip that often goes overlooking when decorating your home fitness weight room is seating. Place chairs or a bench in the corner of your fitness room. It is an excellent way to add color and texture to the room. Moreover, it will provide you with space to relax after exercise. In addition, it will make your gym room look cozier and trendy.
Install Wall Mirrors: home fitness room
Mirrors are a vital element to decorate a home gym. Adding mirrors will provide you with extra light and help you check your form while you work out. They also help with your after-workout achievement selfie. So, set mirrors to make a gym fitness room look bigger and your workout more effective.
Install Lights to Keep Environment Energetic
Install proper lighting in the gym area. It will make your fitness weight room look spacious and enhance your mood naturally. Moreover, lights keep you fresh and energetic throughout the gym session. For high and dim light modes, install light control switches. It will keep you relaxed and peaceful during yoga sessions in dim lighting.
Working out might not always be at the top of the priority list. But you can maximize your home gym to look bright and inviting. Try to create a room that is functional as well as eye-catching to enhance your workout and help you hit your goals.
Most Recommended