How to Get Motivated for Your Workout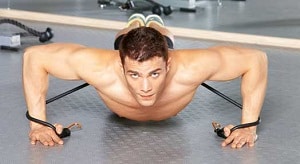 There are different inspirations and advice to keep you motivated for your workout. Motivation for your workout go together in perfect harmony and work together in synergy. Both are great things separately, combine the two and that is when legends are made. Yet take one away from the other and our success can falter. We all know that the most motivated athletes among us are the ones who achieve the greatest success, this part is not rocket science; but the question is what keeps them motivated for their workout and what inspires them to start?
Individual motivation for your workout
When each of us starts training, our goals are very similar. We want to bulk up, improve health, lean out, lose weight or become better at a particular sport. Many of us lack confidence physically and this is what inspires us to begin training. Although our initial goals are very similar; we all have different inspirations and reasons that keep you motivated for your workout. If you are currently lacking motivation, you should try thinking of who you want to be as a person and convince yourself that it is possible, or if your training is in a rut- imagine the person you used to be and how much your life has improved since you started.
Don't stop now keep moving. motivated for your workout
If you stop now, all of your hard work will go to waste. If you keep moving forward then you will never stop learning and improving. Also remember that it is natural to lose interest at times; this is part of being human and not something you should punish yourself for-remember the hard times are what makes reaching your goals so rewarding. Without the hard times, work and sweat- you will never realize your full potential so every second of hard work is worth it. You just need to believe in yourself and stay motivated for your workout.
Look to others for inspiration
Not only children have heroes! It is good for adults to have role models and I firmly believe that only a fool stops learning. There is always somebody who can teach and inspire you inside the fitness world and keep you motivated for your workout. Try and find a dream physique of a fitness model, movie star or bodybuilder who is your idea of physical perfection and use it as motivation. Think to yourself; if they have achieved it then why can't anybody else? Visualize what you want and go for it.
Another great way to get motivation from others is to find yourself a reliable training partner who has the same motivation and goals as you. The team work, camaraderie and such can do wonders for your moral and motivation. Stay focused and keep training hard folks! there are always good advice to keep you motivated for your workout.
Most Recommended