Best Home Exercise Equipment for Beginners

Training at home is great especially when you are starting a new workout plan. You don't have to commute, worry about what you'll wear or wait around for someone to finish with a machine so you can do your exercises. There are plenty of other benefits you're probably well-aware of. The only problem with home training is the equipment – more specifically, the lack of it. And even more specifically, what home exercise equipment you should get and what are some things you may not need. Here are some of the best home exercise equipment for beginners. This is especially important to know if your budget is tight and you don't have much free space for a full home gym.
Beginners list of the best home exercise equipment
1. A Pull-Up Bar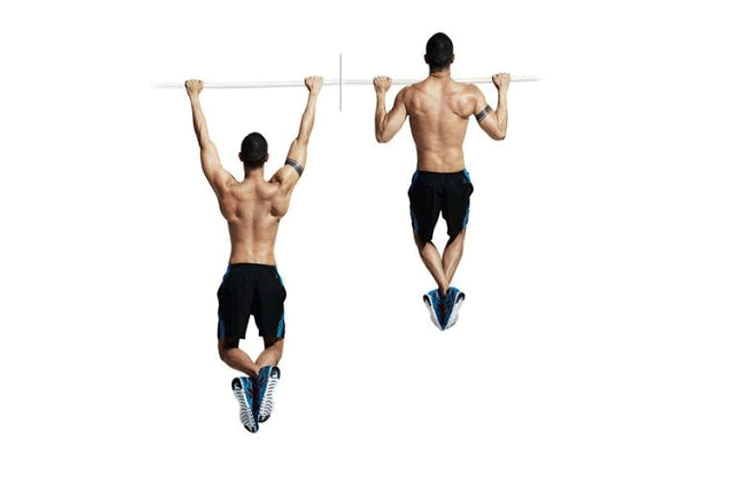 Having a pull-up bar at home is incredibly convenient because you can learn how to do pull-ups and chin-ups in the privacy of your home. Both of these exercises are fantastic for athleticism, and both of them do a great job of developing your biceps and back. What's more, the pull-up has an excellent overloading potential, and you can use it for many years and still reap the benefits from it. For example, you can start with assisted pull-ups at first and slowly work your way to more advanced calisthenics variations.
2. Resistance Bands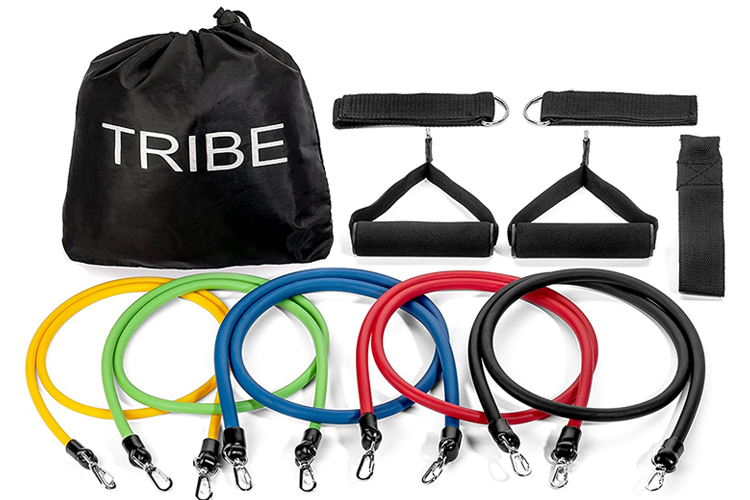 Resistance bands are an overlooked yet incredibly valuable piece of home exercise equipment. For one, they are incredibly affordable, and you can grab an entire set full of various bands without having to break the bank. What's more, resistance bands are light and compact, so you can easily move them around your home, take them out when you need to use them, and storing them is easy, no matter how little space you have. And the best part is, you can do dozens of great exercises with resistance bands, including lateral raises, bicep curls, tricep extensions, chest flyes, and many others.
3. Adjustable Dumbbells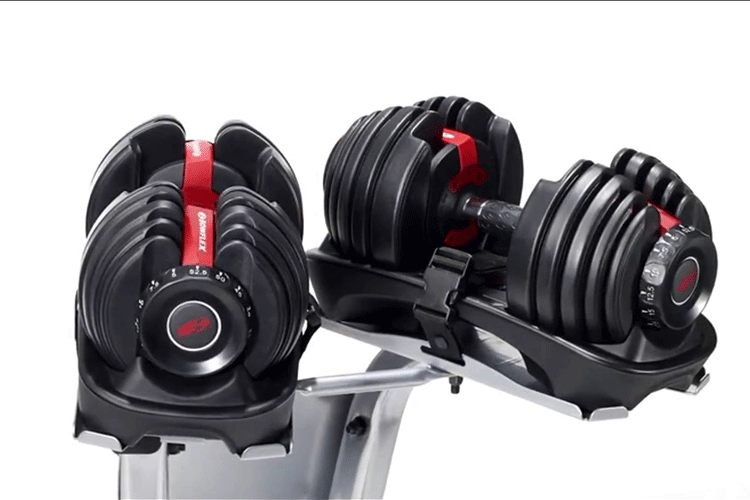 Adjustable dumbbells are a grate addition to your fitness inventory because they are relatively cheap, convenient, and easy to store. Rather than having to get multiple sets of dumbbells, you can have all you need from a single, adjustable one. For one, adjustable dumbbells allow you to set the weight at precisely what you need for the different exercises. This enables you to do a wide range of activities, from as simple as lateral raises with 15-pound ones to as complicated as standing overhead presses with a lot more weight. Thanks to the modern design of adjustable dumbbells, you can now set the weight up in mere seconds and switch between exercises seamlessly. 
4. A Jump Rope: home exercise equipment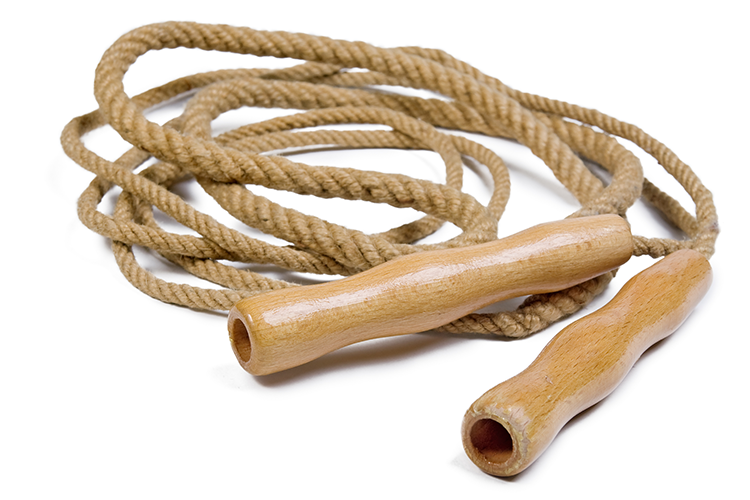 If you're roaming the internet for the best piece of home exercise equipment for cardio, then look no further than a quality jump rope. Even the more expensive jump ropes don't cost much, and they are certainly cheaper than your other options for home cardio equipment. The great thing about a jump rope is that it offers impressive versatility. You can use one for a low-intensity cardio workout, and you can also use it for high-intensity interval training, learning new tricks, and many other things. Jumping rope is a great way to improve your conditioning, build whole-body strength, improve your inter-muscular coordination, and become more fit.
5. Foam Roller: home exercise equipment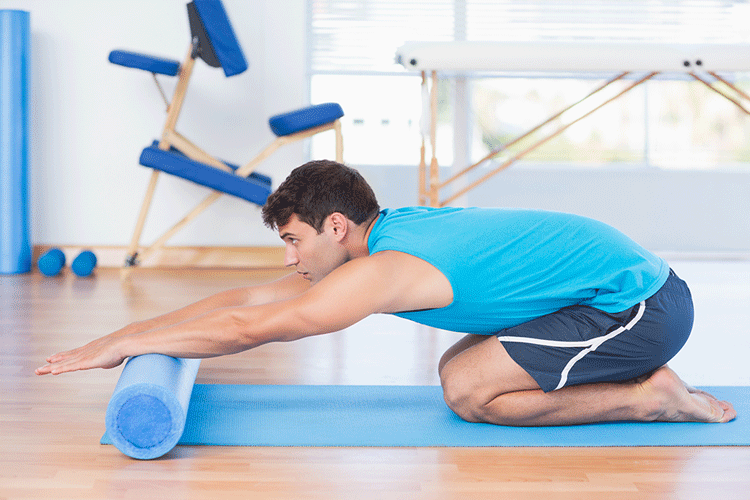 Having a foam roller in your home is quite beneficial because it allows you to practice myofascial release on your own. In some studies, using a foam roller has been shown to improve muscle tightness, relieve soreness, and release pain points. What's more, research suggests that using a foam roller can improve joint range of motion and allow us to train safely and more effectively. Plenty of people use foam rolling as part of their warm-up routine precisely because of that. So, here is a great idea. Get a foam roller and use it as part of your warm-up routine before training – be it with resistance bands, dumbbell, or a pull-up bar. You can also foam roll your lower body before using the jump rope.
Conclusion
If you've read through the list of the top home exercise equipment, you might be a bit nervous because the cost of these things can add up quickly. The great news is, you don't have to get everything at once, and none of the above-mentioned pieces of equipment are mandatory. In other words, if you feel that a given item on the list won't serve you well, then don't buy it. You can start with something as simple as a pair of adjustable dumbbells and a jump rope – that will give you more than enough room to have some fantastic workouts without having to leave your home.
Most Recommended