Cardio Acceleration Workout to add to your training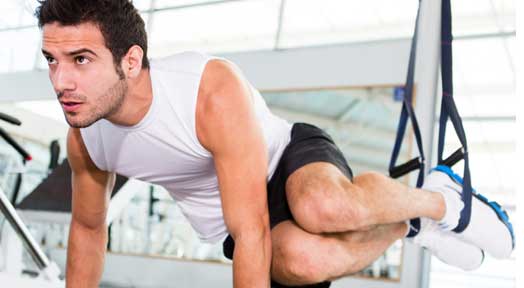 Cardio Acceleration is a high-intensity workout routine that combines resistance training and cardiovascular exercises, making it a potent formula for burning calories, building lean muscle mass, and improving overall cardiovascular health. This dynamic workout method keeps your heart rate elevated throughout the session, leading to maximum fat loss and better endurance. In this blog post, we will discuss the benefits of cardio acceleration, and guide you through a sample workout routine that you can try to kick-start your fitness journey.
Unleash Your Inner Athlete with Cardio Acceleration Workout
Benefits of Cardio Acceleration
Fat Loss: Cardio acceleration workouts burn more calories than traditional weightlifting sessions, as they maintain an elevated heart rate throughout the exercise. This approach maximizes your calorie expenditure, leading to quicker and more efficient fat loss.
Time-Efficient: Since cardio acceleration combines strength training and cardiovascular exercises, it allows you to reap the benefits of both in a single workout session. This makes it an ideal choice for individuals with busy schedules who want to stay fit and healthy.
Enhanced Cardiovascular Fitness: The continuous high-intensity nature of cardio acceleration workouts improves your heart's efficiency in pumping blood and enhances your overall cardiovascular fitness.
Increased Muscle Mass: This workout routine not only focuses on fat loss but also helps in building lean muscle mass, leading to improved body composition.
Improved Endurance: As your body gets accustomed to the high-intensity nature of cardio acceleration workouts, your stamina and endurance will also improve, allowing you to perform better in other sports and physical activities.
Sample Cardio Acceleration Workout Routine
This sample workout consists of a combination of resistance training exercises and cardiovascular exercises. Perform each exercise for the prescribed duration or repetitions, followed by a 30 to 60-second cardio acceleration exercise without any rest in between. Complete the entire circuit 3 times, taking a 2-3 minute rest between each round.
Warm-up (5-10 minutes): Start with a dynamic warm-up, which may include jumping jacks, high knees, arm circles, and bodyweight squats.
Barbell Squats (10-12 reps) Cardio Acceleration: Jumping Jacks (30-60 seconds)
Push-ups (10-15 reps) Cardio Acceleration: Mountain Climbers (30-60 seconds)
Dumbbell Lunges (10-12 reps per leg) Cardio Acceleration: High Knees (30-60 seconds)
Pull-ups or Inverted Rows (8-12 reps) Cardio Acceleration: Skater Jumps (30-60 seconds)
Dumbbell Shoulder Press (10-12 reps) Cardio Acceleration: Burpees (30-60 seconds)
Bicycle Crunches (15-20 reps per side): Jump Rope (30-60 seconds)
Plank (60 seconds) Cardio Acceleration: Box Jumps (30-60 seconds)
Cooldown (5-10 minutes): Finish with a cooldown consisting of stretching exercises, focusing on major muscle groups like quadriceps, hamstrings, chest, back, and shoulders.
Tips for Success
Modify as needed: If you're new to cardio acceleration or high-intensity workouts, feel free to modify the exercises to suit your fitness level. You can reduce the duration of these exercises, choose easier variations of the resistance exercises, or increase rest periods between circuits.
Stay consistent: Consistency is key to seeing results from any workout routine. Aim to perform cardio acceleration workouts 3-4 times a week for optimal results.
Maintain proper form: Always prioritize proper form over the number of repetitions or the weight you're lifting. This will ensure that you target the right muscles and reduce the risk of injury. If you're unsure about your form, consider working with a certified personal trainer or watching instructional videos online.
Incorporate progressive overload: To continue seeing progress in your fitness journey, gradually increase the intensity of your workouts by adding more weight, increasing the number of repetitions, or decreasing rest periods between exercises.
Listen to your body: While pushing yourself is important, it's also essential to listen to your body and give it the rest it needs. Schedule rest days between your workout sessions and avoid overtraining, which could lead to injury or burnout.
Fuel your body: A well-balanced diet is crucial for optimal performance during your workouts and recovery afterward. Ensure that you're consuming enough protein, carbohydrates, and healthy fats to fuel your body and promote muscle growth.
Hydrate: Staying properly hydrated is essential, especially during high-intensity workouts like cardio acceleration. Drink water before, during, and after your workout to ensure optimal performance and prevent dehydration.
Set realistic goals: Keep your goals specific, measurable, attainable, relevant, and time-bound (SMART) to help you stay motivated and focused on your fitness journey. Celebrate your progress and achievements, no matter how small they may seem.
Cardio acceleration is a versatile and time-efficient workout routine that offers numerous benefits, including fat loss, improved cardiovascular health, increased muscle mass, and enhanced endurance. By following the sample workout routine and tips provided in this blog post, you can kick-start your fitness journey and experience the transformative power. As always, consult with a medical professional before starting any new exercise program, especially if you have any pre-existing health conditions or concerns.
Most Recommended