The Right Gym for You What to Look for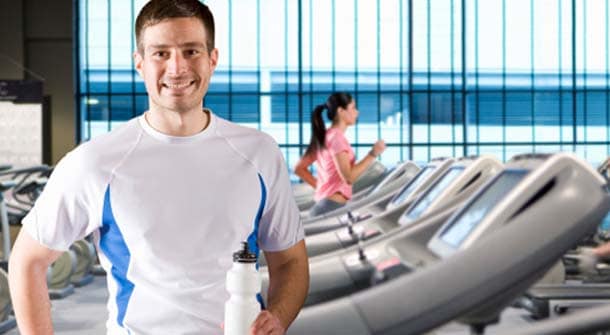 It isn't hard as there are probably a number of them spattered all over your neighborhood, but Choosing the right gym for you might taking a little more time. It is important to find the right one for you because if you aren't completely satisfied with your gym you are more likely to not use it, wasting your hard earned money on a membership you won't use and not reaching your fitness goals that brought you there in the first place. So, below you will find 5 tips on how to choose the right one for you to get you working out and making headway on getting physically fit.
How to Choose Right Gym For you?
Tip #1: Stick to Your Neck of the Woods
Choose right gym that is in your home neighborhood or in your work neighborhood to ensure that you actually use your membership. The farther away your gym is the less likely you are to use it regularly. Use a 15 minute test to make sure that it works for you by choosing one that is within 15 minutes of either your home or work.
Tip #2: Take a Walkthrough of the Gym
Based upon your fitness regimen you might be spending a fair amount of time at the gym so you want to make sure that it has everything you need to make the cost of the membership worthwhile. Do a walkthrough of the it before you make you decision and decide if this one is the right fit for you. Ask yourself if you are going to be using all of the amenities the gym offers and if not, how much would you use? If over half of the amenities are things you wouldn't use, you might want to choose right one that caters to your needs.
Tip #3: Do a Membership Trial for the right gym
Many gyms do trial offers for a week or two to help you decide whether or not theirs's the right fit for you. Make use of this trial offer and use the it a few times to get an idea of whether the set up, equipment, etc. are what you are looking for.
Tip #4: Make Sure You Can See Yourself Working Out There
Not all gyms are created equal and not all are best suited for everyone. If you are say a body builder, professional athlete you'll probably want a gym that caters to your demographic. If you're a bodybuilder and the gym your membership is at has a family atmosphere, you might not feel as comfortable as you would be with others who have similar goals. You want to make sure that you'll be comfortable in your choice because otherwise you're far less likely to use it.
Tip #5: Service is Key for the right gym
When you consider joining a gym or after you've first joined it, the staff are exceedingly helpful and courteous to ensure that you choose them. However after the "new car" smell wears off how do they treat their members? Take a look around and see how the staff treats all of their members whether they are new or have been there for a while. You want to have a membership where the staff is willing to help you with anything you need from advice and training to simple things like towel service or taking care of equipment properly.
Most Recommended