Personal Fitness Trainer Get results at home

Get results with a home fitness personal trainer. In the 21st century, the importance of a home fitness personal trainer is increasing. With all the technological distractions and a fast-paced lifestyle, many people have neglected their health. That's where a personal trainer that you can use your technology-driven life and connect virtually with comes in handy. A personal trainer can easily give you the tools to get in shape with their extensive knowledge of fitness and their ability to push you to stay healthy and fit.
Get Results With a Home Fitness Personal Trainer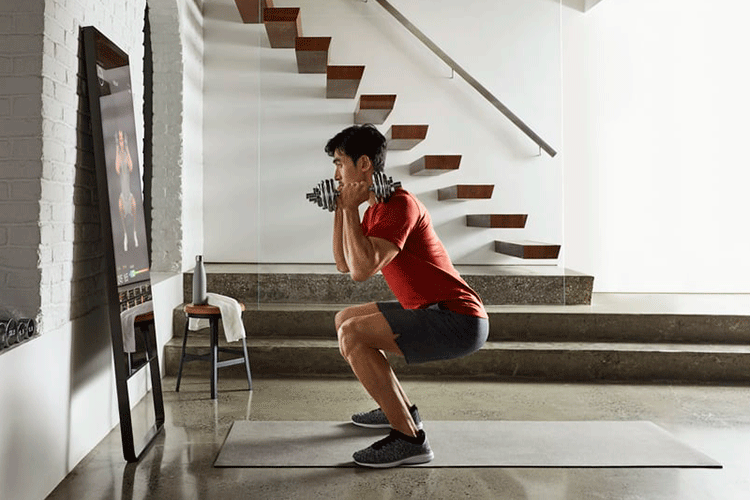 A personal trainer is someone who is certified to prescribe exercises and workout schedules as well as instruct people on fitness-related topics. A home fitness trainer uses the internet as a platform to educate and instruct people all around the world on topics related to exercise, fitness, and health. Before it became a full-fledged career option, gym-enthusiasts used to take up the job of a personal trainer as a part-time activity. However, the world has become more health-conscious and being a home fitness personal trainer has become a career path that many aspire to follow. The big difference between a home personal trainer is obviously that you won't meet in person. However, Almost they are generally more accessible as they use several methods of technology and creativity to give their clients a gym-quality workout from the comfort of their home.
The job of a personal fitness trainer is to analyze their client and come up with an overall fitness plan to improve their client's fitness. This plan includes exercises and workout schedules and also activities like fitness assessment tests and nutrition counseling to work on changing their lifestyle on a healthier path.
How can a home fitness personal trainer help you?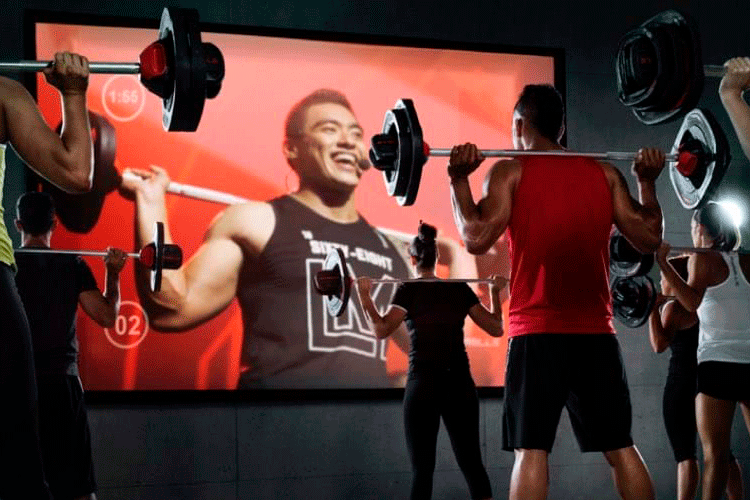 The demand for personal trainers is rising in the market because people have realized that they can achieve their fitness-goals quickly if they have someone to guide them by their team. There are several ways in which a home fitness personal trainer can help you.
Even if you are not looking to achieve a specific fitness-goal or prepare for an event, a trainer can greatly help you improve your overall health. When trying to establish a workout routine, it is always better to have someone watching your workout to check your form, motivate you when you feel down and challenge your limits.
Sometimes, personal trainers can also become your unofficial therapists. Being a trainer requires connecting and talking to different people — a human bond forms between a client and the trainer. Most people have a close rapport with their trainers, and these professionals offer a listening ear so that people can vent. A personal trainer not only helps improve your physical but also your mental health.
What does it take to become a home fitness personal trainer?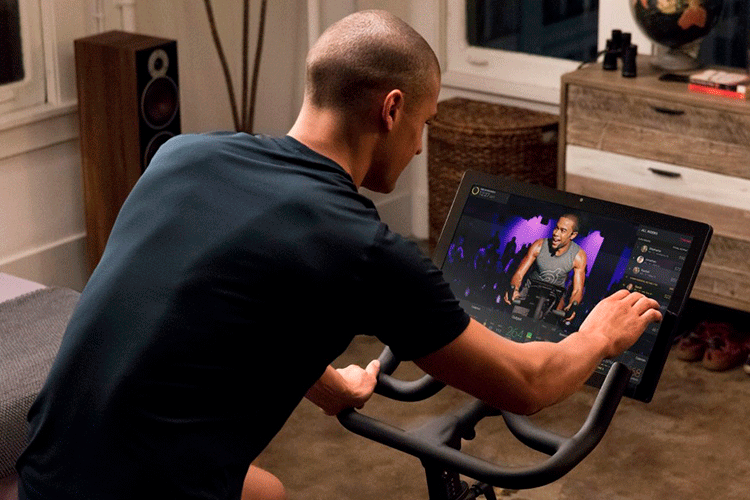 Being a home fitness personal trainer is not an easy job. Most trainers are required to complete certification courses in order to be recognized as professionals. There are 15 certifications recognized by the International Health, Racquet & Sportsclub Association (IHRSA). Some of them are NASM, ISSA, NSCA, etc. In order to become a fitness trainer, one has to be a high-school graduate as well as CPR and AED certification. Apart from certification and degrees, there are several other qualities and skills that are essential for a fitness trainer to have.
Management skills: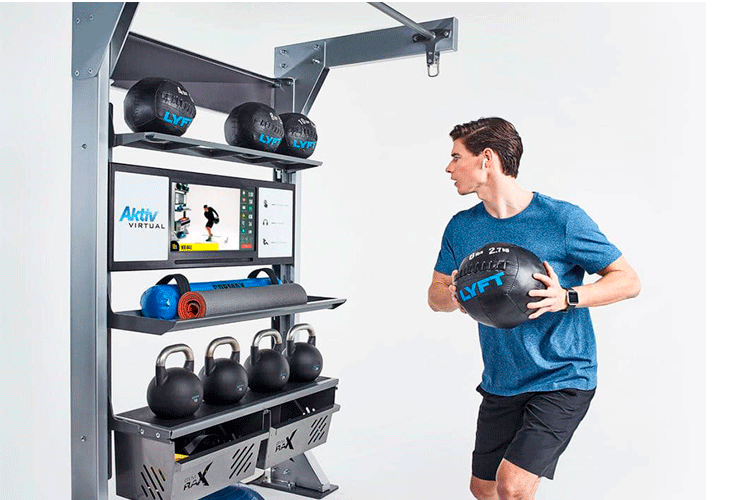 Most home fitness personal trainers manage a number of clients. In order to keep track of all the schedules, payments, progress of each client, one needs to have strong management skills. The personal trainer has to make sure that each and every client of theirs receive enough of their time without scheduling conflicts. Time-management is one skill that every home fitness personal trainer needs to have.
People skills:
Being a home fitness personal trainer involves everyday interaction with different kinds of people. Therefore, dealing with people who you might not like or agree with is inevitable. Every trainer needs to have the people skills in order to tackle clients and ensure that they achieve their fitness goals. More specifically, being a personal trainer requires patience and a good temperament because no one likes an angry teacher/instructor.
Setting a personal example:
It's an unspoken truth in the fitness industry that a trainer's own health reflects how well he can help other people achieve their fitness goals. To put it more simply, a person looking to lose weight or gain muscle probably won't take an overweight lazy trainer seriously. If you lack physical health and do not keep yourself up, you will not be successful in the fitness industry. Having an out of shape, sloppy appearance lacks credibility and leaves doubt whether the trainer is capable enough to help the client achieve their fitness goals.
Tips for finding the best home fitness personal trainer: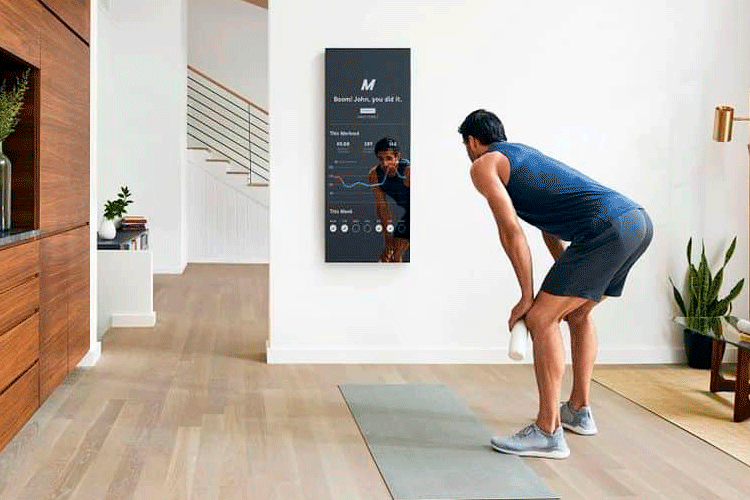 Credentials
A home fitness personal trainer will be able to show you fitness certifications in their specific area of expertise. The best personal trainers come from accredited organizations like The American Council on Exercise or National Academy of Sports Medicine. This ensures that they have certain standards of competence and professionalism from trustworthy organizations. While finding the best personal trainer, you should look out for these certificates to ensure trust in their advice and
Experience
Practice makes perfect and finding the best home fitness personal trainer should always have a great experience with exceptional practice records under their belt. While providing you with the best solutions a personal trainer should always have the ability to guide you through every rep and round while training you. So instead of going for the newly certified personal trainers, you should try someone with successful track records and previous experience.
Personality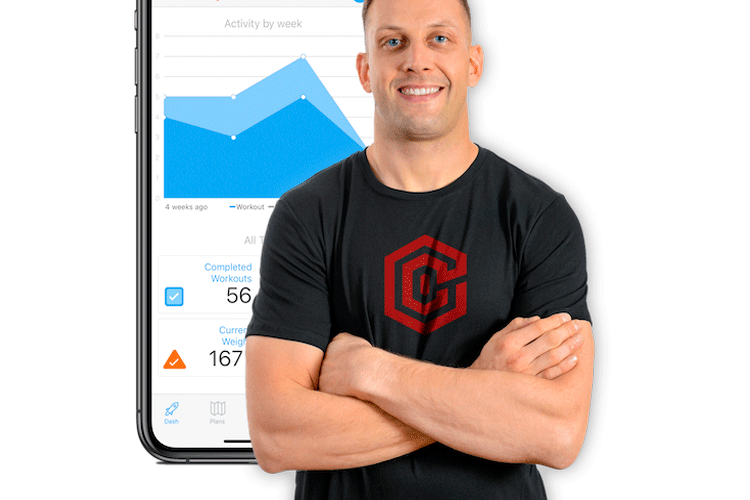 A home fitness personal trainer should motivate you in the best possible way with positive reinforcement and encourage you to do better every day. No one likes someone screaming or intimidating them to do a few extra squats, rather than motivating them to have a solid workout. A trainer who respects your choice of workouts while making you understand what is good for you is always the perfect combination for a personal trainer.
Cost
One of the most important factors while choosing a home fitness personal trainer is his or her training fees. Always remember that with experience, personality, and philosophy comes a hefty price that you have to pay for your goals. They might have an hourly rate, monthly fees, or one-time payment option, depending on your location and specialty you are looking for. Before you begin your research and hunt for the best personal trainer, always know your budget and search accordingly. If it fits your pocketbook try a virtual trainer to save time, skip the lines at the gym and get your training delivered right to your home. You should get maximum results with a home fitness personal trainer
Most Recommended