Gym Workout Plan For Men: A Comprehensive Guide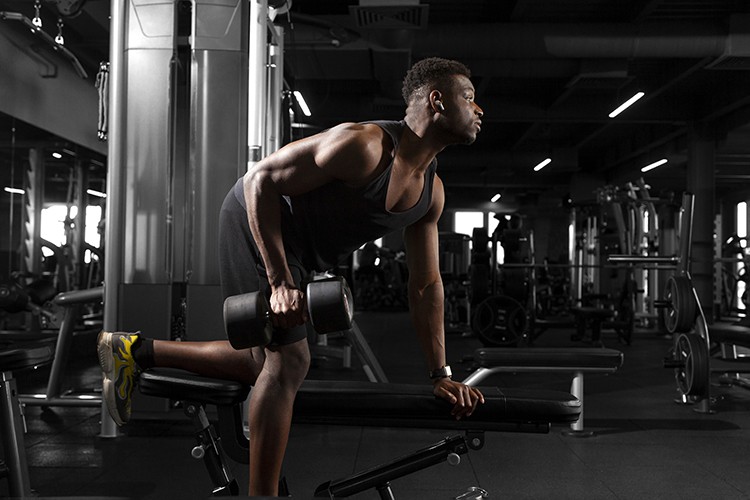 The modern man juggles a multitude of responsibilities daily. From career challenges to family commitments, it's crucial for today's man to maintain optimal health, strength, and stamina. A structured gym workout plan not only facilitates this but also ensures progress, confidence, and mental clarity. This article will provide a gym workout plan specifically curated for men to help build muscle, strength, and endurance.
Gym Workout Plan For Men: A Comprehensive Guide to Building Strength and Stamina
1. Setting The Foundation: Understanding Your Goals
The foundation of any workout plan starts with understanding your goals. Are you looking to build muscle, increase stamina, lose weight, or just maintain general fitness? This understanding will dictate the type of exercises and the frequency of workouts.
2. Warm-up: The Vital Prelude
Before diving into the core of the workout, it's essential to engage in a 10-15 minute warm-up routine. This could involve brisk walking, light jogging, jump rope, or even dynamic stretching. The objective is to get the blood flowing, increase the heart rate, and prepare the muscles for the intense workout ahead.
3. The Workout Plan: Gym Workout Plan for Men
Here's a five-day workout plan tailored for men:
Day 1: Chest and Triceps
Bench Press: 4 sets of 8-10 reps
Dumbbell Flyes: 3 sets of 10-12 reps
Push-Ups: 3 sets till failure
Tricep Dips: 3 sets of 12 reps
Tricep Rope Pushdown: 3 sets of 10-12 reps
Day 2: Back and Biceps: Gym Workout Plan for Men
Deadlift: 4 sets of 6-8 reps
Lat Pulldown: 3 sets of 10 reps
Bent Over Rows: 3 sets of 8-10 reps
Barbell Curls: 3 sets of 10-12 reps
Hammer Curls: 3 sets of 10 reps
Day 3: Legs and Shoulders
Squats: 4 sets of 8-10 reps
Leg Press: 3 sets of 10 reps
Lunges: 3 sets of 10 reps (each leg)
Shoulder Press: 3 sets of 10 reps
Lateral Raises: 3 sets of 12 reps
Day 4: Core and Cardio
Crunches: 3 sets of 20 reps
Leg Raises: 3 sets of 15 reps
Russian Twists: 3 sets of 20 reps (10 each side)
Cardio: 20-30 minutes of running, cycling, or elliptical
Day 5: Active Recovery: Gym Workout Plan for Men
Light Cardio: 20 minutes of brisk walking or light jogging
Stretching: 15 minutes focusing on major muscle groups
4. The Importance of Progressive Overload
To witness continual progress, one must apply the principle of progressive overload. This means gradually increasing the resistance or weights over time to challenge your muscles and ensure consistent growth.
5. Rest and Recovery
One of the most understated elements in a workout plan is the importance of rest and recovery. This is when the body repairs and grows. Ensure you are getting at least 6-8 hours of sleep and consider incorporating restorative practices such as foam rolling and yoga.
6. Nutrition: The Fuel for Your Engine
A workout plan is only half the battle. Proper nutrition ensures that your body has the right fuel for workouts and recovery. Ensure a balanced intake of proteins, carbs, fats, and hydrate adequately. Consider consulting with a nutritionist to get a tailored meal plan.
7. Consistency is Key: Gym Workout Plan for Men
While it's easy to get motivated and start a workout routine, the true challenge lies in remaining consistent. Whether it's showing up on tough days, pushing through plateaus, or staying committed to your diet, consistency will be your best companion on this journey.
Conclusion
A structured gym workout plan provides a roadmap to achieving desired fitness goals. However, the true magic lies in the consistent application of effort, dedication, and the integration of both exercise and nutrition. As you embark on this journey, remember to enjoy the process, celebrate the small victories, and always prioritize your health and well-being. Fitness is not just a destination but a way of life. Embrace it with vigor and determination.
Most Recommended