Simple Workout Routine to Start and Stick with It

You know that exercising regularly will improve your quality of life and decrease your risk for health problems. But, even with the research in front of you, it's tough to start a fitness workout routine. The numerous benefits of working out don't change the fact that finding the time (and, more importantly, the motivation) to exercise can be a challenge.
Even if you manage to find 30 minutes or an hour in your day for your fitness workout routine, what exactly are you supposed to do? After all the exercises you see your friends and colleagues doing seem either too complex or too boring. It seems like one thing after another is standing in the way of your building a habit of working out regularly.
Common Barriers to Starting a fitness workout routine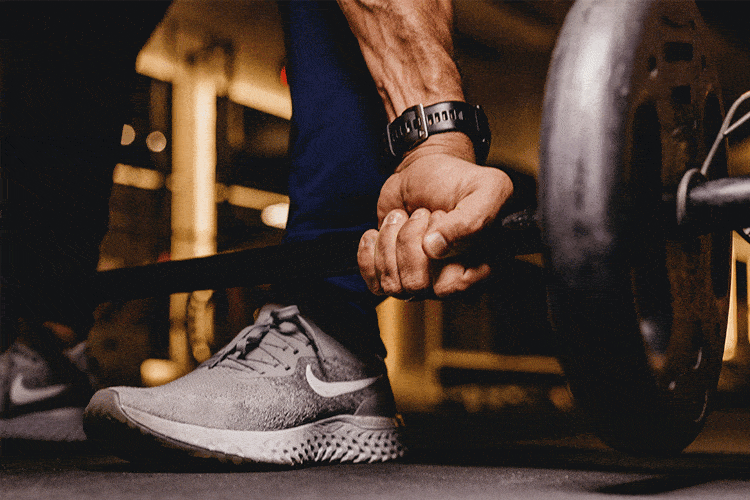 Contrary to what you might think, working out doesn't need to be a hard task to reap the benefits of exercise. First, you need to address the common barriers holding you back from sticking with a fitness workout routine. Then, using tried-and-tested tips, you can cultivate a fitness habit that won't just benefit your health but will also be a hobby you actually enjoy.
Get Your Fitness Plan Together
Before you dive into your new fitness routine, it's helpful to spend time making a plan for how you will overcome common barriers to exercising regularly. For many people, establishing a habit of working out regularly isn't easy. Rather than waiting until something happens, you can address problems upfront so they won't derail you down the road.
Find your motivation
One of the most common roadblocks that prevents people from sticking with a fitness workout routine is losing motivation. To keep this from happening to you, really think about why you want to cultivate a fitness routine. When you have a solid reason for exercising daily such as feeling your best for an upcoming event or being able to chase your children around the house, that "why" can push you into action on the days you don't feel like working out.
Similar to finding your "why" for wanting to exercise regularly, you should brainstorm concrete goals and objectives. For example, ideas like "eating healthy" and "exercising" are abstract concepts. If you're going to accomplish either goal, you need a specific plan for how you're going to do so. Tangible objectives could be having a smoothie for breakfast three times a week or walking at least 10,000 steps every day. Visualize your fitness workout routine from start to finish including your pre-workout snack and post-workout stretches.
Make Specific and Measurable Goals
Put your goals (and the specific plan for when you'll reach them) into writing, and keep them somewhere you can see them every day. If you enjoy the goal-setting process, you might find keeping a daily journal helpful. It's a great way to track your progress and maintain motivation.
When it comes to staying organized, think of getting fit like it's your job. On days when you're feeling down, you can flip through your journal to see how far you've come. A journal will also help you see what's working and what habits you can drop as you're making adjustments to cultivate a fitness workout routine that meshes with your lifestyle.
Find a Workout Partner to Start your New Fitness Workout Routine
Once your initial plan to start a fitness workout routine is in place, you're ready to get moving. If you're still feeling intimidated, consider asking a friend to join you on your exercising journey. Getting a workout buddy can keep you accountable and provide a boost of motivation when you get off track.
Consider a personal trainer
Need professional guidance? Look into working with a personal trainer or joining a coaching program. Hiring a personal trainer is a financial commitment, but putting money toward your fitness routine could be the impetus you need to give your new exercise habit your all.
Stay Positive
Of course, there will be days when you don't feel like exercising. When you fail to follow your fitness workout routine one day, don't beat yourself up. Negative self-talk can lead to a snowballing situation. Instead of one day not exercising turning into a week (then a month…), pick yourself up and get back on track the next day. Try to learn from the experience, make a note of any changes to your routine that you need to make, and keep going.
Find Activities you Enjoy With Your fitness workout routine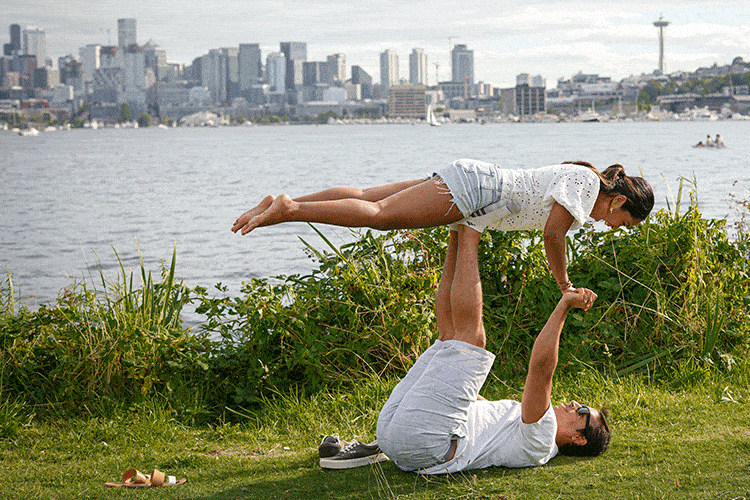 Most importantly your new fitness workout routine needs to be something you enjoy. There are lots of different kinds of exercise, so experiment and find an activity that you genuinely like doing. You don't need to force yourself to jog if you hate it. Dancing, swimming, yoga, and brisk walking are a few options for exercise that can get your heart rate up. While you might be able to force yourself to comply with a fitness workout routine you don't enjoy for a while, it's not sustainable long term and will lead to burnout.
Start Small to Avoid Workout Burnout on Your Fitness Workout Routine
Just as you're addressing common barriers to exercising regularly, it's critical to make a plan to avoid burnout. When you start your new fitness workout routine, don't feel pressured to launch into a hardcore program. Taking baby steps is the key to avoiding burnout.
Instead of waking up at 5 a.m. to run for an hour every day, start off with a half-hour walk at lunchtime. A lunchtime walk is a lot easier to implement and, in most cases, won't clash with your normal routine. This is one of the most sustainable fitness workout routine work exercising in your daily life. Look for ways to combine working out with your other interests. For example, if you're working on a project car, take breaks between tasks to squeeze in a couple of reps. Over time, a few reps here and a few reps there will add up. If writing out your fitness routine leaves you feeling overwhelmed, break your goals into smaller, more manageable steps. This is another area where working with a personal trainer or coach can come in handy.
Celebrate Your Progress
As you're working toward your bigger fitness goals, be sure to celebrate milestones along the way. Remember, the journey is often just as important (if not more so) than the destination. Whatever your level of fitness is now, you can cultivate a routine that will get you to your health goals. Exercising regularly isn't without its challenges, but with the proper plan in place, you can overcome any barriers, keep burnout at bay, and stick to your fitness workout routine. You may need to make adjustments along the way, but you can start a fitness workout routine that you look forward to and reach your goals.
Most Recommended