Tabata Training Plan High Intensity What is it?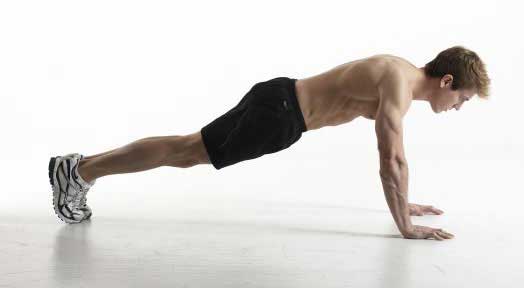 It is a known fact that cardiovascular exercise are specifically designed and implemented into workout routines to stimulate loss of fatty tissue, improve a person's endurance and burn calories. Such exercises have included skipping, distance running, power walking or even cycling. These set of exercise workouts are categorically referred to as moderate intense training as their duration can last anywhere between 30 to 60 minutes while exercising at the same pace. Here's why you should try tabata hiit workout training plan.
How Tabata Hiit workout Training plan was born
Tabata hiit workout training plan offers to the user a high intense workout program easily completed within 4 minutes and yet provides the user with the same level of health benefits of the typical cardiovascular workout.
Dr. Izumi Tabata
Tabata Training plan was founded in Japan by a Japanese scientist by the name of Dr. Izumi Tabata alongside a specific team of researchers working at the National Institute of Fitness and Sports within Tokyo.
The research which led to the discovery of this type of training was conducted on two groups of athletes. One group trained at a moderate pace for 5 days each week for a duration of 6 weeks, while the other trained at a level of high intensity for a period of 4 days per week for the same period of 6 weeks. Each workout for the moderate trained team lasted for a duration of no longer than 1 hour while the workout for the high intense team lasted for 4 minutes 20 seconds with intermittent periods of rest no longer than 10 seconds.
Tabata Training Group 1
Group one with their moderate tabata training plan showed signs of increased cardiovascular functions or aerobic system with little or no effect on their muscle development or anaerobic system. However group two with their intense training showed increase in both their cardiovascular functions and muscle development by 28 percent.
It was thus concluded that high intense training with interval breaks had more favorable results on both cardiovascular and muscle growth. The Tabata Training workout program lasts for only a period of 4 minutes including an intense 20 minute workout followed by a rest period of 10 seconds done for 8 repetitions. Exercise routines are chosen by the user as that may chose to do squats, rows, pushups, or whatever they may be comfortable with.
Exercises which target the development of large muscle groups are generally recommended but not compulsory as kettle bells is also a great option. The Tabata Training routine is the perfect option for those people who need a great routine to improve their speed, endurance and overall stamina and are short on available time as this type of routine is easily incorporated into any busy schedule to produce effective results.
High Intensity Training
For the Tabata Training plan routine to be an effective tool within any exercise routine, a person must have the proper nutritional value within their system. As Tabata is a high level intense training it undoubtedly places tremendous strain to the body's structure which will be observed in the muscle soreness the following day. As a result it is recommended that persons using this type of training rest the following day to allow the body to rest and the muscled to recover.
Eating after each workout is an essential factor which should be observed before and after each workout. Warming up and cooling down routines should be mandatory during this exercise to prevent any instance of tears in the muscle tissues or ligaments.
Most Recommended