2021 Men's Workout Clothes Top Fitness Apparel

Working out in the right clothes can make or break your workout. Whether it's a dri-fit top to wick away moisture or the right pair of shorts that don't ride up during an important lift, the proper fit and comfort can make all the difference. We also understand when you look good and feel good it can have an effect on your performance. So let's sort through the best 2021 men's workout clothes, which can take your workout and your style up a notch higher.
Top 10 Must-Have 2021 Men's Workout Clothes
Born Tough Momentum Fitted Signature Jogger Pants
These are not your average joggers. The Born Tough Momentum Joggers have a smart design that brings comfort and functionality together to give you the best of both worlds. They are made from a highly stretchable material and feature an elastic waist with drawstrings as well as elastic bottom cuffs for the perfect fit. These military green jogger pants are ergonomically designed with side pockets on the hip to reduce pocket movement and prevent obstruction. Apart from this, a waist loop added to hold a shirt or towel further speaks for its ingenious and easy to access design.
Squat Wolf Limitless 2-in-1 shorts: 2021 men's workout clothes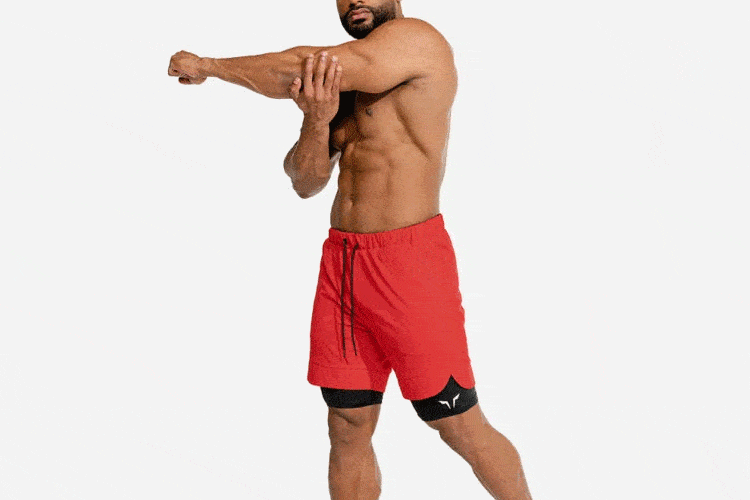 The Squat Wolf Limitless 2-in-1 shorts stand out for their attention to detail and eye-catching design. The product features a camo inner dry-tech compression layer that strives to keep the moisture out, while its sufficiently spacious side pockets keep your belongings secure. The waistline entails a comfortable stretch, which also strengthens your grip on the quads. The outer fabric of the shorts is light and flowy. Apart from this, the two inner-zipped reversed side pockets enable agile movement while increasing motion flexibility. We can guarantee that these will be the best pair of workout shorts you will own owing to their ergonomic design and quality fabric.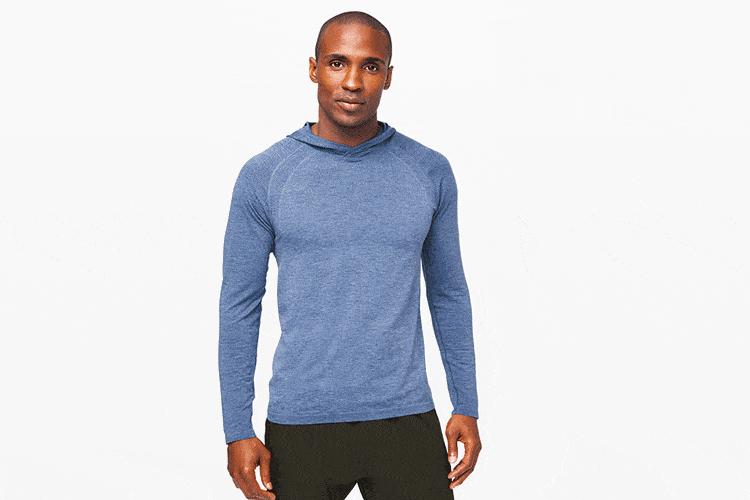 The Lululemon Metal Vent Tech Hoodie 2.0 features minimal seams to reduce chafe. Moreover, the added elastane improves the hoodie's stretch while guaranteeing shape retention even after excessive use for several years. Its carefully hand-woven mesh construction empowers breathability, making it ideal for workout routines. With this hoodie's purchase, you can feel responsible since one hundred percent of the polyester in this product is recycled.
Under Armor – Men's Project Rock Tank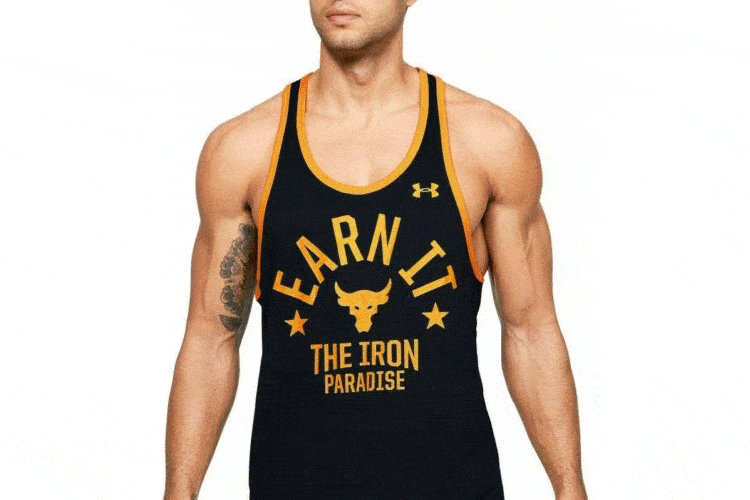 The Project Rock training gear is designed to help fitness aficionados find boundaries and then push them right through them. Everything in this collection is curated by Dwayne Johnson himself, the hardest worker in any weight room. The collection does not resonate with a name or a logo. It is about what you put in to overcome obstacles. The light, breathable fabric allows gym-goers to workout comfortably.
Nike Metcon 6 Training Shoes: 2021 men's workout clothes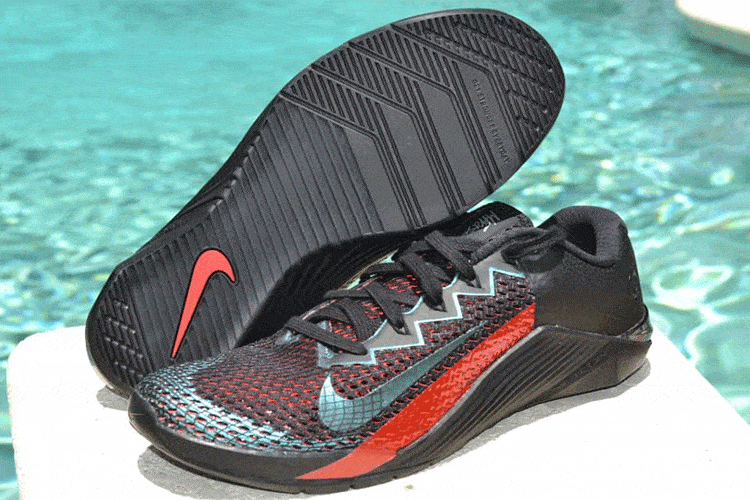 The Nike Metcon 6 Training Shoes are sturdy, stable, and now available in the coolest design ever. The most breathable version yet, these shoes will help your feet stay clean even when you are going full steam with gym equipment. The product has been tested to stand up to push and pull from intense workout sessions.
Allbirds Trino activity primed underwear and running socks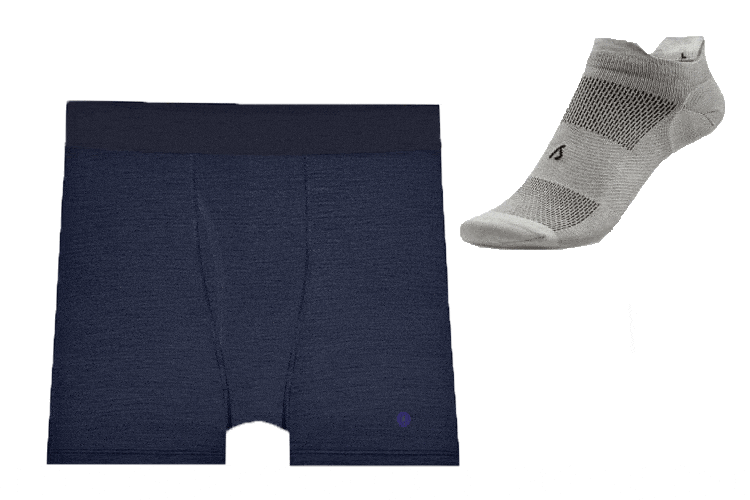 Manufactured with renewable materials, these socks perfectly pair with any workout shoes. Apart from this, the product has been featured to minimize foot odor while wicking off moisture even during intense workout sessions. The reinforced heel fibers present durability, which further includes an arch band that lightly hugs your foot.
The Trino underwear, although available in several colors, is light and breathable too. They are made using a blend of eucalyptus tree material and merino wool, making them 95% better than typical synthetic products.
Rhone Mako Shorts: 2021 men's workout clothes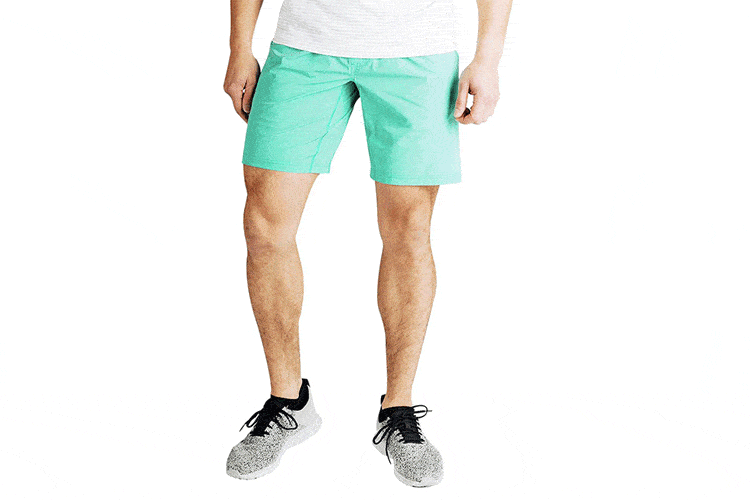 The Rhone Mako Shorts situate themselves at the top of the food chain as they inspire excellent quality and an unparalleled fit. From exhaustively training to heavy lifting, you can do whatever since they were built to stand against the test of time. Apart from this, the item features enough pockets to hold your phone, wallet, keys, and cards as it strives to cover indoor as well as outdoor workout sessions.
Asics Gel Kayano 27 Platinum
You can enjoy superior comfort and advanced support with the Asics Gel Kayano 27 Platinum redesigned running shoes. Their reinforced upper mesh helps keep the feet cool, while the sole ensures flexibility and adjustment to various heel sizes. Moreover, the shoe is accented with polished components throughout its design to give it a flawless look. The Asics Gel Kayano 27 Platinum also incorporates Dynamic Duamax technology, which helps support the feet and increases stability for runners whose feet overpronate (roll inwards). As you can see this pick for obvious reasons, easily makes our list of the best 2021 men's workout clothes.
Converse Archive Short: 2021 men's workout clothes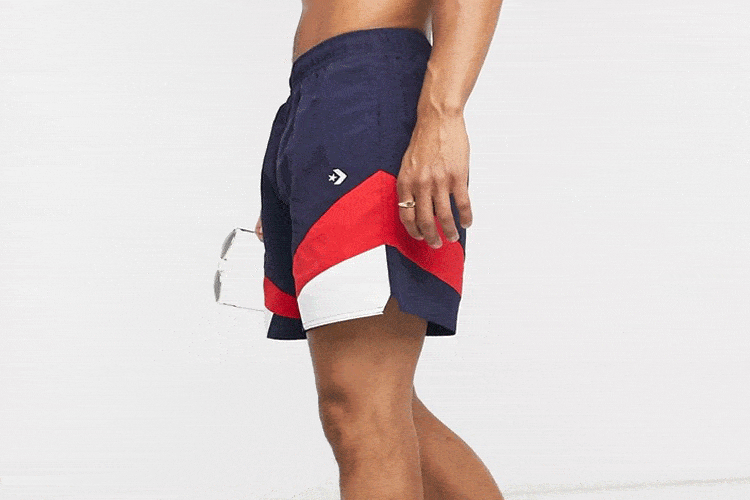 The Converse Archive Shorts will give you a hint of street-style with their trendy design and quality performance. The long-lasting ripstop fabric and bold stitching can amp up your everyday gym styling since they offer the ideal integration of around-the-clock comfort and off-court street style. The shorts are flush with front, and back pockets, a stretchy waist, and an entirely functional zip fly to strike the sweet balance between formal and casual. The product entails nylon faille as fabric with drawstrings securing the waistline. Apart from this, the shorts also feature the converse trademark embroidery at the back and a star chevron embellishing the hip.
Nike Windrunner Men's Running Jacket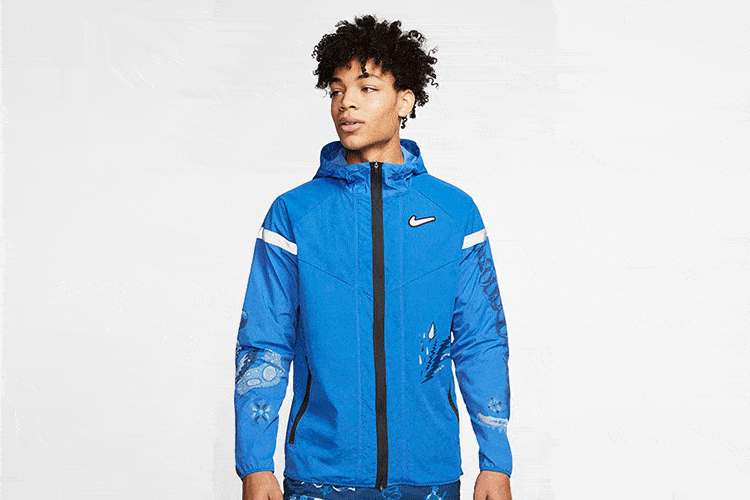 The Nike Windrunner Men's Running Jacket is a modern take on a timeless classic. The jacket is designed keeping in mind the idea to provide comfort as well as style. It is lightweight yet entails the potential to keep you covered and comfortable during an intense run. The updated pockets double on the storage. As a result, you can store your phone, wallet, keys, or cards without having to worry about uneasy movement. It is the perfect clothing piece and a solid jacket to pack if you are considering shedding layers. The jacket is available in several chic colors that will keep your style quotient on point even while working out.
With these top 2021 mens fitness apparel picks, you are without a doubt prepared to start your workout regimen this season with your style game on point. This is 2021 so take some risks and don't be reluctant to try out new styles. Investing in some quality gear will not only up your style game but help you reach your peak performance.
Most Recommended