The Best Dumbbell Workout Plan To Build Arms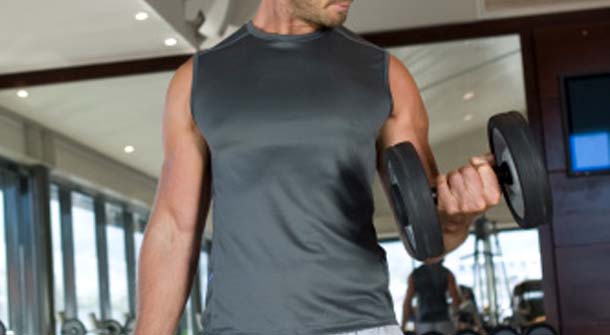 So you're looking for the best Dumbbell workout to put on a little bit of muscle, and in the process, get fitter, healthier, and more in tune with your body and what it has to offer. Great! There are ways you can do that, and in fact, you can do it at home or at the gym, just so long as you've got a pair or a set of dumbbells to work with consistently. Dumbbell leg workout is also great to get those legs tone.
Check out these great dumbbell workouts
Dumbbell workouts have been around forever, but for whatever reason, so many people end up doing them wrong, and in doing so, they don't get everything that they want out of the workout and they fail to achieve great results from their workout habits. So how do you get the ultimate dumbbell workout to ensure that you are healthy, strong, fit, and looking and feeling great?
Here are just a few major ideas you can roll with when it comes time to getting the most out of your dumbbell habits and workouts, and see to it that you are fit and more in just a few weeks' time.
Full Body Workout
First, hit every muscle group. Any high quality dumbbell workout is going to involve hitting every single muscle group out there. That means, make it a point to make sure you hit every muscle group in the arms, and even the legs and core, with your workouts. Instead of focusing on just biceps and triceps, work your shoulders and upper back, as well as making sure that you work other areas of your body to improve your health in time and get the most out of the workout itself.
Work the legs Dumbbell workout
While it may seem like a chore to do your legs and lift weights for your quads and calves, did you know that your leg muscles are the biggest in the body – and thus, will burn the most calories and improve your body fat percentages the most? Knowing that, make sure you hit the legs hard with dumbbell leg workout like dumbbell jump squats, dumbbell lunges, and even calf raises to ensure you build muscle and burn fat there, too!
Keep up the consistency
Make it something you can do consistently- No dumbbell workout matters if it's not something that you can do consistently over time. Make it a point to see to it that you can truly and fully commit to doing a dumbbell workout to the point where you know you can be consistent and effective. That means make sure that you are available, mentally ready, and physically focused enough to work on your dumbbell habits each and every day.
High Intensity Workouts (HIIT)
Do all your movements in in a fast paced back to back workout without rest in between. You will be surprised that you can get a killer burn all within a 15-20 minute period that will have lasting benefits.
With consistent focus and hard work, can you see great results that you can truly be proud of with your workouts. In time, too, you'll see that you build muscle, drop fat, look great, feel better, and attract the right kind of people into your life – all from a simple workout that is getting good results for you and whatever it is that you need! Before you know it, you'll be proud of your body and the achievements you went through to get it there.
Most Recommended