Hand Grip Strength Exercises Training Tips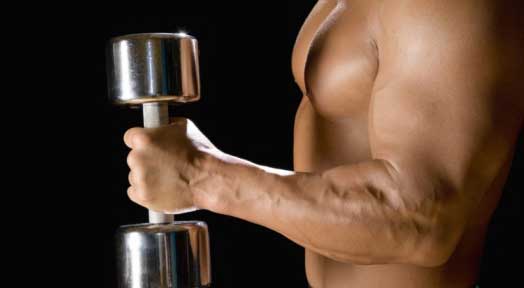 Over the years there have been many arguments about the truth of hand grip strength exercises training. There are those who say that it is genetic and there are those who say that training for an increased strength in your grip not only makes you proportionally stronger but indicates your overall body strength that you have.
Top hand Grip Strength Training Exercises
There have been many studies done on grip strength over the years and Dr Taina Rantaneed who has conducted many studies on grip strength that found adults with a stronger grip help protect them from old age disability when they got older. Read on as we discuss the various proven ways to increase your grip strength.
The Farmer's Walk hand grip strength
Something that is self-explanatory is the "Farmer's walk" which is an exercise that should be done once you have completed your regular training workout. The simple reason is that if you do it before your workout you will have pre-exhausted your hand grip strength and will not be able to train and heavy or as intense as you would normally.
You simply pick up a pair of heavy dumbbells and hold them as long as possible. It is recommended that you also move or walk from one area or even outside so that you become aware of the extra weight. You will obviously need to grip the dumbbells with your hands strength as tightly as possible and do about two or three sets until you fail.
Hand Grippers
The next is something very well-known and that is the good old hand grippers that focus on your hand muscles, the wrist and the forearm muscles. The next exercise to increase your hand grip strength is the pull-up bar hang. This is doing a dead-hand from a pull-up bar or a chinning bar.
Grip on to a pull-up bar as firmly as possible palms facing your body with your arms straight out. Hang down and hold on as long as possible. Your body weight will act as resistance forcing you to hold your grip tight. Change your grip to face in the other direction every so often to work both sets of grip muscles.
Wrist Curls hand grip strength
Another great hand grip strength exercise is wrist curls which are something that has been done by competitive bodybuilders for years in order to improve their grip strength. Start will a barbell and sitting on the end of a workout bench. Take a breath in and fully extend the wrist out straight, the breathe out  and bring your writs up to your forearm as high as possible, this move should look like a mini arm curl that you do with you wrist. Make sure to lower the weight significantly so you don't cause strain in your surrounding muscles and ligaments.
Reverse wrist curl
The last exercise in this article to increase your grip strength is the reverse wrist-curls. These are pretty much the opposite of the regular wrist curl hower you will want to peform this exercise sitting down with your arms facing down on your legs for extra support. Again go easy on the weight to help avoid strain or injury.
Most Recommended