10 Pieces of Clothing Men Over 30 Should Own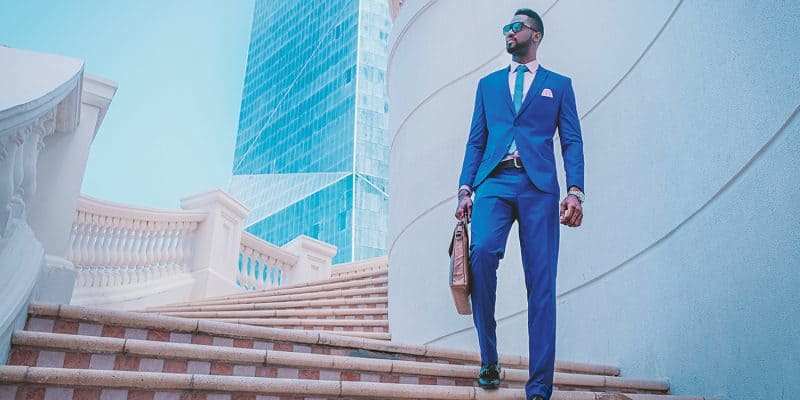 Thirty can be an awkward time for many men in terms of style. Some men may feel like they pull off looks they did in their early twenties but realize that they don't really work anymore. They may not feel old enough to do the sophisticated gentleman or rugged outdoorsman look either. However, things don't have to be that complicated. What's great about being 30 is that you can start simplifying your style and all you need are a few basic items to start building a foundation. Let's take a look at a few pieces of clothing men over 30 should own.
Top 10 Essential Pieces of Clothing Men Over 30 Should Have in Their Closet
A Solid Colored Polo Shirt clothing men over 30
Some men in their thirties can still pull off graphic tees, but in most cases, they will make you look like an overgrown child. You should instead consider upgrading to polos and add at least one nice solid colored one to your collection. Navy blue is probably the most versatile polo shirt color you could pick, but you should consider picking a white one as well and start looking at striped polos and fun patterns later on.
The great thing about polos is how they can work with virtually anything and in almost any situation. You can wear a polo for work or in the evening with a nice blazer. A polo could even work in a formal situation if you choose the right color and fabric.
A Nice T-Shirt
This doesn't mean that you should scratch t-shirts off your list. However, few things can look as good as a nice fitting t-shirt on a thirty something man, so pick a classic T-shirt that will work for any occasion. You could go for one in white or blue, but a vintage tee could also work as long as it's tasteful.
Brogues
If you want a pair of shoes that can be worn in both formal situations and casual ones, go for a pair of brogues. They will look perfect whether you're wearing a suit, cotton pants, or a rolled-up pair of jeans.
A Sports Jacket clothing men over 30
Nothing says "I'm a grown man now" better than a nice sports jacket, and if you've never worn one, you could be surprised at how great you'll look in one. They can be very comfortable too and will keep you warm during those fresh spring and fall evenings.
A White Oxford Shirt
When it comes clothing men over 30 Every man in their thirties should own a nice white oxford shirt. This can be worn in professional situations, formal ones, or it can be worn casually as well. You can wear an oxford shirt with khakis, jeans, or even corduroys if you want to. A white oxford shirt could be a lifesaver if you're not sure which dress code you should follow too, like when going for an interview, for instance.
A Pair of Solid Washed Dark Blue Jeans
If you like jeans, the good news is that you can continue wearing them after the age of 30. They just have to be of the right kind. A pair of classic dark blue jeans will be perfect. Go for a straight or tapered cut, clothing for men over 30 but nothing too tight or loose. This will go perfectly with the oxford shirt or polo you just picked up. Add a sports jacket and you have the perfect day to night outfit.
An Understated Pair of Sneakers
You don't have to say goodbye to sneakers either, but you'll have to re-evaluate your style. If you are usually into loud and attention-grabbing sneakers, you might want to look for minimal leather or canvas ones instead. Sports heritage sneakers are also a great option. Just stick to classic silhouettes and solid neutral colors.
A Tailored Suit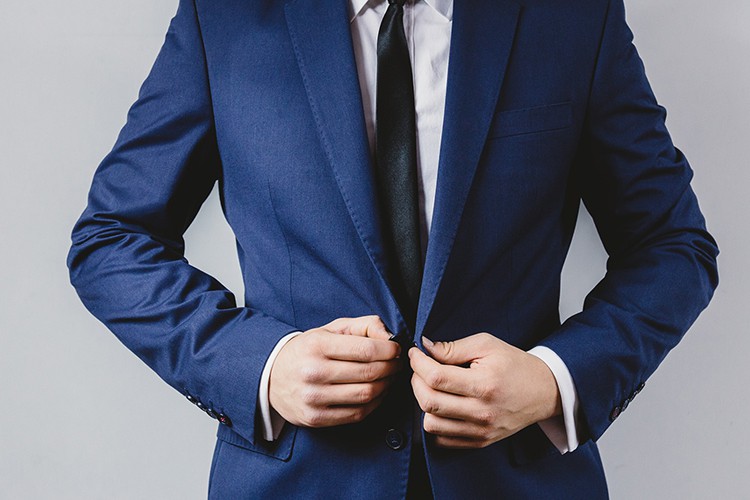 You also need to have at least one nice, tailored suit. This will cost you but consider it as an investment. There's a strong chance that you'll have to attend more formal events from now on, and you can't afford to not have a go-to suit that you can pick up whenever you need. Black and navy are both good colors for a tailored suit, but you can also look at grey or charcoal if you want.
A Bomber Jacket clothing men over 30
If you're looking for a nice versatile light coat that will protect you from the elements and keep you stylish, you need to pick up a bomber jacket. Bomber jackets are perfect for running errands during the day and can double as a raincoat if you wear an umbrella. Some bomber jackets can be worn practically all year long too. Pick a black, burgundy, or khaki colored bomber depending on your skin tone.
Swim Shorts
Last but not least, on the list of clothing men over 30 should own is a decent pair of swim shorts. The days of having fun on the beach are not yet behind you, but you can't get away with that old pair of surf shorts any longer. A tasteful pair that reach your knees would be a better choice. If you're looking for a great place to find men's swim shortsonline, you could check out Orlebar Brown. They have one of the finest selections of swimwear you'll find anywhere online.
This is all you need to start building your wardrobe as a man entering his thirties. You can then start adding some complementary pieces and start building a personal style.
Most Recommended