Anti Aging Products to Help You Look Youthful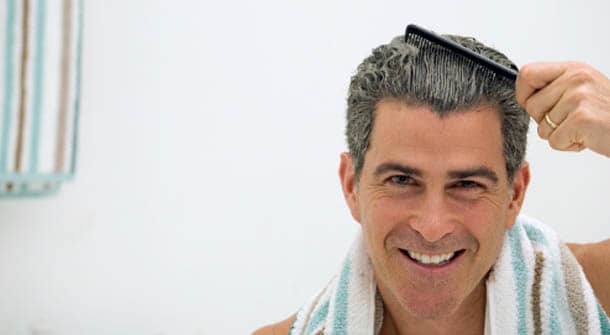 Anti-aging products for a more youthful look. In just in the last 62 years the life expectancy of men has gone from 59 years in 1950 to 76 years in 2012 and with that longer life span the need to stay younger in looks has grown as well. Looking younger, or anti-aging, is a big seller today as our lifespans extend and we live longer lives. Anti aging products are found everywhere from serums to help keep our skin from developing age spots to dermal fillers that keep wrinkles from appearing. However, with all of the anti aging products available for you to choose from it can be hard to figure out what you need and why. So here are 3 anti aging products to help you look younger today, no matter your age.
Anti-aging products for a more youthful look
Perricone MD Blue Plasma
This chemical peel is unlike others on the market or used in doctor's offices as it works in a less harmful or painful way to remove dead skin cells from the skin. Perricone MD Blue Plasma is applied before a moisturizer to help target dead skin cells that can leave you looking old and haggard even if you're still in your twenties. The solution is so easy to use that it doesn't require any rinsing or any other special care instructions, and best yet, there is no painful burning sensation when it is applied like other chemical peels.
Clinique Skin Supplies for Men Dark Spot Corrector: anti aging products
Dark spots, or age spots as they are better known as, are the bane of everyone after a certain age, but they are fairly common in twentysomethings and thirtysomethings as well. Clinique's Men Dark Spot Corrector helps in the anti aging process by lightening dark spots, acne scarring, sun exposure and the overall appearance of aging on your face both immediately and over time. The serum begins to lightening the spots that add age to your face and to work from below the surface to combat the aging process by providing a barrier from the sun and other elements that can age your prematurely. Anti aging products
Lab Series Age Rescue Eye Therapy
Your eyes are one of the first things many people take notice of when they look at your and if you have dark, saggy bags under your eyes they can age you very quickly. Lab Series' Age Rescue Eye Therapy works by lightening the dark circles under your eyes and reducing the puffiness of fatigue, making you look fresh and youthful within a matter of minutes. Additionally, this eye therapy is oil-free so you won't have to worry about breakouts either.
Most Recommended