Best Curly Hair Products For Men to Try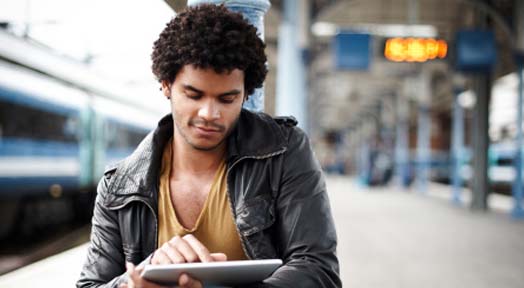 Alright, gents – here's the straight truth. Curly hair is not a trait exclusive to women. In fact, some men have soft, thick Curly hair ringlets that many women would envy. So why is this a problem?
Top Products to style men thick curly hair
Well, when it comes to hairstyling, there is an unspoken "rule" among most men: it is unmanly to fuss – or even appear to have fussed too much. And unfortunately, in most cases, curly hair requires extra care. Curly hair tends to be drier, more brittle and less manageable than straight hair. And since curly-haired men don't have all of the style, length and, well, "fussing" options that women have, they very often end up settling for a messy mane or cropping their curls close, which, as any curl-loving woman will tell you, is a crying shame.
Aveda Men Pure-Formance Liquid Pomade
It is specifically designed for men who want to tame their medium-to-long curly hair, but don't want their hair to end up frizzy, crunchy, sticky, or shellacked into place. It is made from essential oils and all-natural ingredients to create a lightweight liquid formula, which is especially important for thicker, curlier hair. The pomade is meant to leave your hair looking and feeling natural, and to tame volume without flattening, adding excess weight, or leaving your hair completely devoid of natural movement.
This pomade is made with certified organic spearmint, vetiver and lavender essential oils. Using it is pretty simple — place a small to moderate amount in your palms and work it through dry or damp hair.
Overall, Pure-Formance Liquid Pomade scored high in consumer reviews. Users were impressed with the product's texture, its hold and its shine. Most found it to have a lightweight, non-sticky, natural feel, as advertised. Many users with both thick and fine curly or wavy hair noted that worked well to tamed their curls, lessen volume and reduce frizz.
The biggest criticism by far was the product's fragrance. While some users liked the scent, many others noted that it was very strong with an almost medicinal quality. The reason for the strong fragrance is the essential oils the pomade contains, which in general can have strong, concentrated scents. So sniff before you buy.
At $20 to $35 per bottle, Pure-Formance is somewhat pricey, but a little does go a long way, and if it gives you the no-muss-no-fuss look you want for your curls it can definitely be worth it.
Most Recommended