How to Camouflage Thinning Hair With These Tips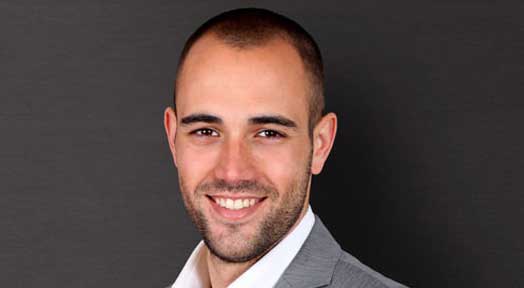 Nearly two-thirds of all males will face thinning hair by the time they are 35. That means the majority of men will be balding once they hit their mid thirties. With all those men facing baldness a good portion of them are going to require some sort of short-term remedy and the right way to camouflage thinning hair until they can create permanent results. Thankfully, there are several ways to do this.
The right way to camouflage thinning hair
Find the right haircut
The cut of your hair is extremely important for disguising your bald spot. Thinning hair can be played down with certain hair styles like longer bangs in the front for a receding hairline and even a complete shave for those suffering the ring of death AKA the bald spot that runs from ear to ear across the scalp. Whichever you choose be sure to work with a hairstylist who is familiar with male pattern baldness and get his or her advice first.
Consider thickening shampoo products
Hair thickening products have been on the market for decades and they can thicken your hair to make it look and feel much stronger and fuller in just a few washes to camouflage the thinning hair. These products are also relatively inexpensive compared to some of the other ways to eliminate your bald spot.
Grow out your facial hair
Find a balance to your thinning hair by growing out your facial whiskers. Choose from the five o'clock shadow, goatee, or full on beard but whatever you do don't leave it unkempt. There is nothing worse than a man with a bald spot and complete unkempt hair everywhere else. It reminds women of Santa Claus, and no woman ever wanted to take him home.
Medical Options: camouflage thinning hair
If you have exhausted the above methods in your attempt to keep baldness at bay and to camouflage your thinning hair there are a couple long-term remedies you can consider. The first is using a product like Rogaine or Propecia. Both of them have been FDA approved and are considered real solutions to bald spots and thinning hair. They work best for men who still have most of their hair and eventually over time grow hair back in areas it has long since been lost. With Rogaine you apply it twice a day for four months and then start seeing results. If you have the patience and the time to put into this product then go out and get some as soon as you see fit. Propecia is a once a day pill that only must be taken for three months for results to be seen. It does have some negative side effects, but it is up to you decide whether or not you are willing to risk it and get your hair back.
As with most anything in life, if you are balding you can camouflage the thinning hair, own it or try to change it and if you try to change it you may suffer some backlash. But if you choose wisely you will likely experience the changes you desire one way or another. So if you are unhappy with your thinning hair find a hairstyle that will look good.
Most Recommended