Foods That Protect Enamel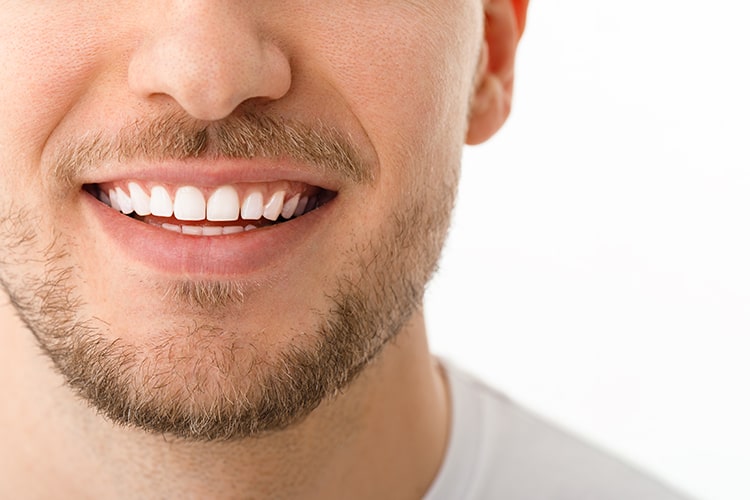 Teeth enamel is the hard, outer layer of your teeth that serves as a barrier against decay, wear, and sensitivity. Maintaining the integrity of your teeth enamel is essential for good oral health. While a proper oral hygiene routine is necessary to keep your teeth strong, incorporating enamel-protecting foods into your diet can also provide a natural boost. In this blog, we'll explore the top foods that protect teeth enamel and promote oral health.
Foods That Protect Teeth Enamel A Comprehensive Guide
Cheese
Cheese is a fantastic food for protecting teeth enamel due to its high calcium and phosphorus content. These minerals help to neutralize acids in the mouth, remineralize enamel, and strengthen teeth. Cheese also stimulates saliva production, which helps to wash away food particles and harmful bacteria.
Leafy Greens
Leafy greens, such as spinach, kale, and collard greens, are packed with vitamins and minerals that promote enamel health. They contain high levels of calcium and folic acid, which strengthen enamel and help to maintain gum health. Chewing on raw leafy greens also stimulates saliva production, which helps to neutralize harmful acids and keep your teeth clean.
Apples
Apples have a unique combination of high water content and fibrous texture, which help to stimulate saliva production and naturally clean your teeth. While apples do contain natural sugars, their benefits far outweigh the potential harm. The act of chewing on an apple also aids in dislodging food particles from the teeth, further promoting oral health.
Green and Black Tea
Green and black tea are rich in polyphenols, which are antioxidants that help to prevent bacterial growth in the mouth. Drinking tea also reduces the acidity of your saliva, helping to protect your teeth enamel from erosion. Be sure to enjoy your tea without sugar to maximize its benefits.
Nuts and Seeds are foods that help to protect enamel
Nuts and seeds, such as almonds, walnuts, and sunflower seeds, are high in essential minerals like calcium, magnesium, and phosphorus. These minerals help to strengthen enamel and protect teeth from decay. Additionally, the act of chewing nuts and seeds produces saliva, which naturally cleanses the mouth and neutralizes harmful acids.
Fish and Shellfish
Fatty fish, such as salmon and mackerel, as well as shellfish, are excellent sources of omega-3 fatty acids and vitamin D. These nutrients play a critical role in maintaining strong enamel and preventing tooth decay. Omega-3s are known to have anti-inflammatory properties, which may help reduce gum inflammation and support overall oral health.
Strawberries
Strawberries are a great source of vitamin C and antioxidants, which are essential for maintaining gum health and protecting teeth enamel. They also contain malic acid, a natural enzyme that can help to remove surface stains on teeth this is also foods that help protect enamel. Although strawberries do contain natural sugar, their benefits for oral health outweigh the potential drawbacks.
Yogurt
Yogurt is a rich source of calcium and phosphorus, which help to strengthen enamel and protect teeth from decay. It also contains probiotics, beneficial bacteria that can help to balance the oral microbiome and combat harmful bacteria. Choose unsweetened, plain yogurt to avoid added sugars that can contribute to tooth decay.
Carrots
Carrots are packed with vitamins and minerals that promote enamel health, such as vitamin A, calcium, and potassium. Their crunchy texture helps to clean teeth and stimulate saliva production, which helps to neutralize harmful acids. Enjoy carrots raw for the maximum benefits.
Water
While not technically a food, water is essential for maintaining oral health and protecting teeth enamel. Drinking water throughout the day helps to wash away food particles and bacteria, while also diluting the acids produced by bacteria. Flu oridated water can also provide additional protection against tooth decay, as fluoride helps to remineralize and strengthen enamel. Make sure to stay well-hydrated and choose water over sugary or acidic beverages to maintain a healthy oral environment.
Incorporating enamel-protecting foods into your diet is an important step in maintaining strong teeth and overall oral health. While consuming these foods can provide a natural boost to your teeth enamel, it's essential not to neglect your daily oral hygiene routine, which should include brushing twice a day, flossing daily, and visiting your dentist for regular check-ups. By combining a diet rich in enamel-strengthening foods with proper oral care, you can help to keep your teeth healthy and strong for years to come.
Most Recommended