What Causes Bags Under Your Eyes ?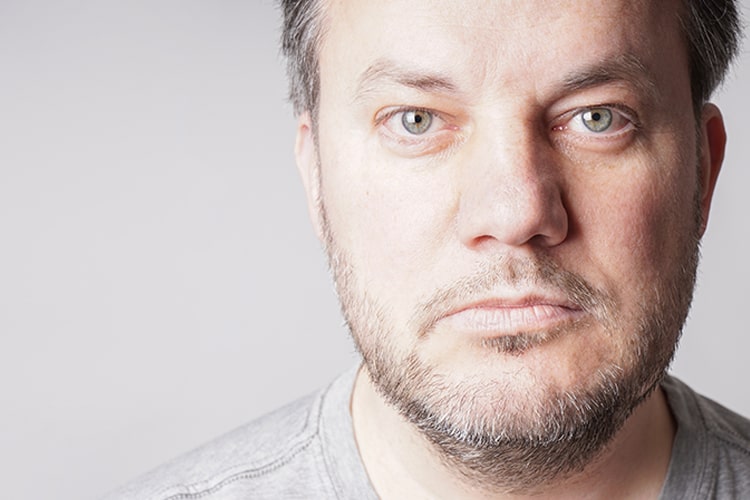 Bags under your eyes – they're a dreaded phenomenon that many of us associate with exhaustion, age, or even stress. But what actually causes these unsightly puffy patches? Let's demystify this universal sign of tiredness and dive into the science behind what causes bags under your eyes and how they can be prevented or reduced.
What Causes Bags Under Your Eyes?
Several factors contribute to the development of under-eye bags, ranging from lifestyle choices to genetic predispositions. It's important to understand that under-eye bags are a natural part of aging and aren't usually associated with any serious medical conditions.
Aging
As we age, the tissues around our eyes, including some of the muscles supporting our eyelids, start to weaken. Simultaneously, the fat that helps support the eyes can move into the lower eyelids, causing the lids to appear puffy. Further, fluid may accumulate in the space below your eyes, adding to the swelling.
Sleep Deprivation and Oversleeping
Sleep plays a crucial role in our overall skin health. When we're not getting enough rest, our bodies don't have the chance to fully rejuvenate, leading to dull skin and pronounced bags. Alternatively, oversleeping can also lead to similar effects.
Genetics
Just like the color of our eyes or the shape of our nose, under-eye bags can also be a genetic trait. If your family members have puffy eyes, you may be more likely to have them as well.
Diet and Fluid Retention: what causes bags under your eyes
A diet high in salty foods can lead to water retention in the body, including around the eye area, making your under-eye bags more pronounced. Excessive alcohol and tobacco use can also contribute to under-eye bags.
Allergies or Dermatitis
If your bags are accompanied by red, itchy, or watery eyes, it may be an indication of allergies or dermatitis. These conditions cause inflammation, leading to swelling and puffiness around the eyes.
How to Reduce Bags Under Your Eyes?
Understanding what causes bags under your eyes is the first step. The next is learning how to mitigate their appearance. Here are some strategies that can help:
Adjust Your Sleep
Aim for seven to nine hours of quality sleep per night. If you're prone to allergies, try an extra pillow to elevate your head. This prevents fluids from accumulating under your eyes as you sleep.
Watch Your Diet
Limiting salt intake can help your body balance its fluid levels better, reducing the chance of puffiness. Eating foods rich in vitamins, especially A, C, and E, can also promote healthier skin.
Stay Hydrated: what causes bags under your eyes
Drink plenty of water throughout the day. Dehydration can cause your body to retain water in unusual places, including under your eyes.
Cold Compresses
Applying a cold compress to your eyes can help reduce puffiness. The cold causes blood vessels to constrict, which can lessen the appearance of under-eye bags.
Skincare Products: what causes bags under your eyes
Consider incorporating skincare products that target under-eye bags. Look for products containing caffeine, which can constrict blood vessels, or peptides that boost collagen production, improving skin elasticity.
Medical Treatments
If your under-eye bags are persistent or causing you discomfort, various medical treatments can help. These include fillers to smooth out the appearance of bags, laser therapy to tighten and resurface the skin, or surgical procedures to remove excess skin or fat.
Conclusion
Bags under your eyes are a common, usually harmless condition that can appear due to several factors including aging, sleep patterns, diet, and genetics. Understanding these factors can help us adopt healthier habits to reduce their prominence.
While under-eye bags are primarily a cosmetic concern, if the swelling is severe, painful, itchy, or red, or if it's accompanied by other systemic symptoms like shortness of breath, irregular heartbeat, or weight gain, it's important to seek medical attention promptly as this could be a sign of a more serious underlying condition.
However, in most cases, the causes bags under-eye are benign and manageable with lifestyle adjustments and skincare routines. Optimal sleep, a balanced diet, staying hydrated, and regular use of suitable skincare products can go a long way in managing under-eye puffiness. And when these strategies aren't enough, medical treatments are available to address persistent under-eye bags.
In the end, while under-eye bags can be a nuisance, they are also a universal human experience. It's important to remember that we all have our unique features and variations, and they contribute to our individual beauty. Embracing ourselves, 'imperfections' included, allows us to radiate a self-confidence that's the ultimate expression of attractiveness.
So, whether you're trying to reduce causes for bags under-eye or learning to love them as part of who you are, the journey starts with understanding. With the insights and strategies discussed in this blog, you now have the tools to navigate this aspect of your skincare journey with knowledge and grace.
Most Recommended