Face Moisturizer for Winter The Essential Guide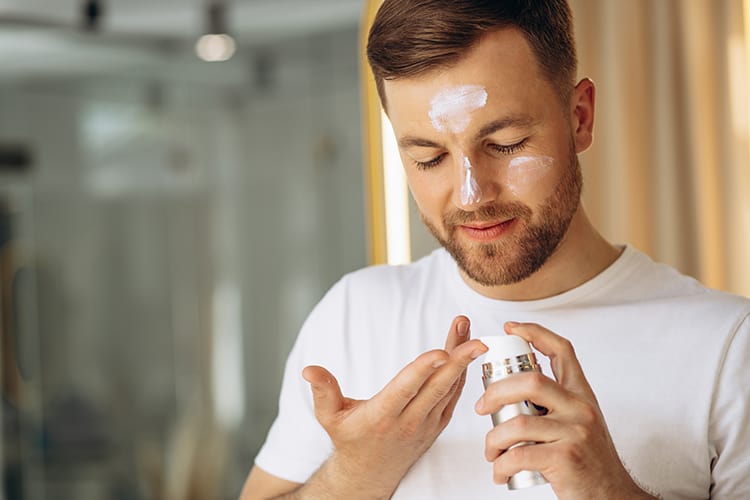 Winter brings a sense of calm and tranquility, with the snowy landscapes and the feel of festive holidays. However, the cold weather also brings a series of challenges for our skin. Chilly winds, low humidity, and indoor heating systems often leave our skin feeling dry, flaky, and itchy. This is where face moisturizer for winter come into play. They are an absolute necessity during winter, not just to protect the skin but also to keep it nourished and hydrated.
The Essential Guide to Face Moisturizers for Winter
Understanding the Need for Moisturizers in Winter
In winter, the air tends to be drier, both outdoors and indoors. This lack of moisture causes the skin to lose its natural hydration, leading to a compromised skin barrier. The result is dry, chapped skin that's more susceptible to irritants, allergens, and microbial infections. The proper moisturizer can help protect the skin barrier, seal in moisture, prevent water loss, and even repair damaged skin.
Choosing the Right Face Moisturizer for Winter
When it comes to choosing a face moisturizer for winter, the market can feel like a labyrinth. There are creams, lotions, gels, ointments — each boasting unique benefits. However, some factors should guide your selection:
Skin Type: Your skin type should be the primary determinant of your moisturizer choice. For instance, if you have oily skin, a lightweight, non-comedogenic moisturizer will work best for you. However, if you have dry or sensitive skin, you may need a heavier, more emollient moisturizer that includes ingredients like hyaluronic acid and ceramides.
Ingredients: Some ingredients can offer additional benefits beyond simple moisturization. Antioxidants like vitamin C and E can help protect against environmental damage. Niacinamide can help soothe inflammation and improve the skin barrier. Retinol can help reduce signs of aging.
SPF: Even in winter, the sun's harmful UV rays can cause damage. Always choose a face moisturizer for winter with an SPF of at least 30 for daily use.
Non-irritating: It's essential to choose a moisturizer free from irritants like fragrance and dyes, especially for those with sensitive skin or skin conditions like rosacea or eczema.
Top Face Moisturizers for Winter
There are several top-rated face moisturizer for winter that have proven effective in combating winter skin issues. Here are a few:
CeraVe Moisturizing Cream: With three essential ceramides and hyaluronic acid, this cream effectively hydrates and helps restore the skin's barrier. It's oil-free, hypoallergenic, non-comedogenic, and suitable for sensitive skin.
La Roche-Posay Toleriane Double Repair Face Moisturizer: This moisturizer has a unique prebiotic action to restore skin's beneficial bacteria and contains ceramide-3, niacinamide, and glycerin. It's free of fragrances, parabens, and allergens.
Neutrogena Hydro Boost Gel-Cream: Ideal for extra-dry skin, this hyaluronic acid-based cream quenches dry skin and keeps it looking smooth and hydrated day after day. It's oil-free, dye-free, and fragrance-free. (face moisturizer for winter)
Olay Regenerist Micro-Sculpting Cream: Infused with Hyaluronic Acid, Amino-Peptides, and Niacinamide (Vitamin B3), this moisturizer regenerates surface cells and delivers anti-aging ingredients 10 layers deep into the skin's surface.
Clinique Moisture Surge 72-Hour Auto-Replenishing Hydrator: This refreshing gel-cream provides an instant moisture boost and keeps skin almost twice as hydrated at the end of the day than it did before.
Conclusion
A quality face moisturizer is an essential tool in your winter skincare routine. It not only hydrates and nourishes your skin but also protects against harsh winter conditions and maintains your skin's health. With careful consideration of your skin type, the ingredients in the product, and a diligent application routine, you can keep your skin glowing and radiant all winter long.
Whether you're facing the bitter chill of a harsh winter or just coping with a slightly colder climate, the right moisturizer can help keep your skin looking and feeling its best. So, don't let winter steal your skin's radiance. Equip yourself with the best face moisturizer for winter and embrace the season with a healthy glow!
Most Recommended