Facial Hair Styles for Your Face Shape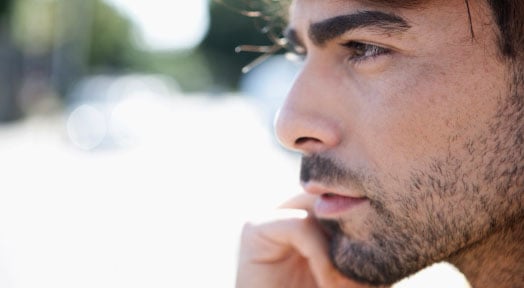 Facial hair styles for your face shape, every guy would love to have a fully grown mustache that would make Ron Burgundy jealous, but not every guy could pull it off. There is more to good facial hair than just to style it to complement your facial structure. Below are the five top facial structures and their complementing, check them out and decide which one suits you.
Facial hair styles for your face shape
Round:
The last thing most guys want is to look soft or delicate, but if you have a round face you can certainly fall into the trap of wearing wrong facial hair style. If this is your facial structure then consider keeping hair trimmed back considerably. Also, use thin lines around the chin and mouth to create a more masculine look.
Square or boxhead face:
Even though this is the most desired facial structure it can actually make you look too harsh. If being called jarhead just isn't your style then groom your facial hair to make softer lines. Beards are a great look for men with square faces, and if kept neatly trimmed they are considered to be one of the sexiest looks on a man. Facial hair styles
Pyramid or Triangle shaped:
If you have a sharp jaw line and a broad forehead then you want to make yourself look more masculine. Guys who have a triangle shaped face usually get the baby faced comments and not necessarily in a good way. To avoid the comments grow out your beard and facial hair all over. Keep it from growing wild but leave enough hair so it feels rugged and masculine all over. Facial hair styles
Marque or Pear shaped face:
Jay Leno's chin says it all, guys with a marquee shaped jaw need to either hide it or let it all hang out. Grow your sideburns out to an acceptable length and keep hair on your chin if you don't want to hear the Leno jokes. Women do in fact find this facial structure to be one of the most attractive out there, so if you play your styling right you might just be considered sexy to the ladies.
Oval Shape: facial hair styles
This face shape can be complemented easily with a full beard or completely hair less. One of the most popular is the goatee coupled with grown out sideburns. But in general you can wear whatever style is most comfortable for you because almost any look will look great on you, you lucky bastard.
Most Recommended