Goatee That Give Men The Right Look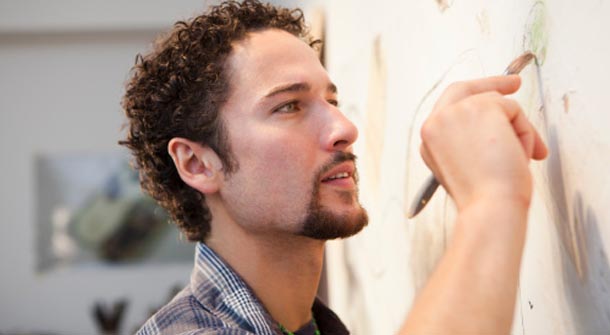 Goatees aren't for every man, but for those who like them and can pull them off, they can make a cool personal statement and a nice compromise between a beard and a clean-shaven face. So who should wear a goatee, and who shouldn't?
How do men grow a goatee? And how do you maintain one once you've grown it?
Whether or not you can pull off a goatee depends on your face type and your face shape. In addition goatees give off a little bit of an edgier vibe than full beards, especially when combined with certain facial features and personal styles, so you have to be sure the impression you'll give off is the right one.
What If you have a baby or boyish face
Goatee can be a great way to give you a more grown-up, rugged look without having to grow a full beard. If you already have a strong jawline and a manly face, a goatee can make you look hard and tough, and a fuller beard might be a better choice for you. If you have a shaved (or naturally bald) head, a goatee can make you look a little more youthful and give you a manly edge.
Shape of the face is another consideration.
A goatee is a great option for a round face, as it draws attention to the front of the face and away from its fullness. Round faces also tend to be the ones that look more boyish and can benefit from a little added edge. Men with square faces can also pull off goatees really well—although if your face is very angular you may prefer to soften the edges with a full beard. Men with oval faces are the lucky ones—they can get away with any beard type they like. Men with heart-shaped faces—faces with larger foreheads, smaller, pointier chins, larger eyes and smaller features—may want to stay away from goatees, as they can draw attention to the chin and away from the jaw line. A better choice might be a goatee/ beard combo, with a tidy beard that extends only a couple inches above the jaw line.
What If you have a large face.
A goatee can look small and out-of-proportion. If you have a small face, it can overwhelm your features. If you have a long face, a goatee can work, but make sure that you keep it trimmed close to your chin; a long goatee can make your face look longer. Conversely, if your face is on the shorter side, keep your goatee a little longer to elongate your face.
The steps for growing out and maintaining a goatee.
Goatee are similar to those of growing out and maintaining a full beard. The main difference is that you won't have to grow your beard out as long, as you'll only have to pay attention to where and how your hair grows in the front, and once that's established, you can shave off the sides quickly. Make sure that you can actually grow a decent one, because a wispy or patchy one is just plain sad.
Goatees are also maintained in much the same way as beards.
It's especially important to keep the sides symmetrical and even. You can purchase a template to help keep yours perfect if you're an OCD kinda guy, or use simple measurements like pinky-width connectors or outer corners of mouth for outside boundaries. Make sure that you keep the sides of your face clean-shaven, as the contrast between a neat goatee and haphazard side stubble will make your face look sloppy.
Most Recommended