Great Skin Tips For Men Clear Skin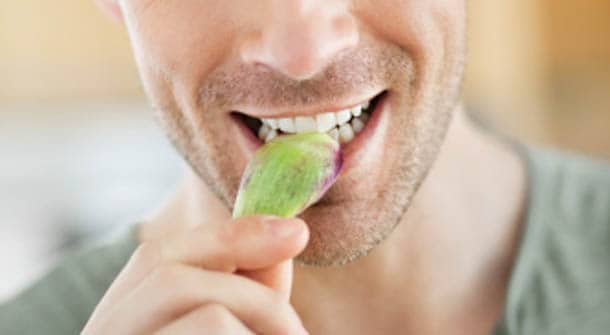 When it comes to having great skin there are many ways to help make it happen such as eating a healthier food diet, having better hygiene and a quality skincare routine. Of course there are some ways that can help by being a little bit of all three and we've put together a list of 3 foods to eat or apply that give you great skin.
Foods to eat or apply that give you great skin
1. Carrots, Oranges, Peaches
Fruits and vegetables that have an orange hue to them such as carrots and oranges are loaded with beta-carotene which is basically a nutrient that does wonders for you. Beta-carotene helps to keep your body moisture rich without being oily and helps prevent wrinkles/lines from forming; all of which can turn your skin in a dry, saggy, wrinkled surface that will age you horribly. Try to incorporate this fruits and vegetables into your diet or use skincare products that contain them such as St. Ives Timeless Apricot Scrub which is a very versatile scrub that not only exfoliates your skin, but helps to keep it moisturized and less wrinkled.
2. Tomatoes, Watermelon, Guava, Papaya
These fruits contain the antioxidant known as lycopene which aids in the protection from UV rays. Lycopene helps to boost your skin's ability to reflect rather than absorb up the sun's UV rays by up to 30%, allowing your skin to retain a smooth, damage-free surface. Including these fruits into your daily diet wherever you can or apply them with a product such as Garnier Skin Renew Anti-Sun-Damage Daily Moisture Lotion with a SPF 28 rating. This utilizes the power of lycopene to give you a shield against the sun's damaging rays and also provides an excellent source of moisture to keep skin buoyant and firm.
3. Olives/Olive Oil: great skin
Olives contain a high source of antioxidants such as vitamin A which help to fight off free radicals in the body as well as give a boost of hydration to the skin. Free radicals have been linked to the development of cancerous cells in the body such as skin cancer, so adding olives or olive oil into your diet is a smart choice. Better yet, olive oil is better for you than other forms of oil such as canola, so replacing them with olive oil in your cooking can help your health as well. Products such as Perricone MD Hypoallergenic Peptide Complex have the main ingredient olive oil that helps to moisturize the skin, reducing lines/wrinkles and provide a buffer against free-radicals in the environment that could damage your skin.
Most Recommended