Hairstyles for Thinning Hair That Looks Good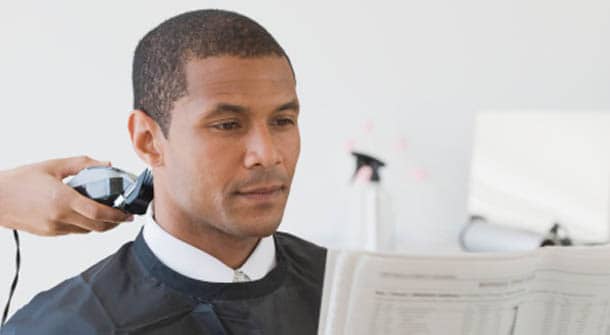 Hairstyles for thinning hair, You knew it was bound to happen. After all, you've seen it happen to male after male in your family. But no one likes to see their hair thinning. So what can you do to feel better about it? Try one of these hairstyles for thinning hair that will be flattering in your particular situation.
Hairstyles for thinning hair
Use layers
When your hair first starts to thin, maybe it's just receding from the hairline for now, it isn't too late to try a messy cut. Leave it a little longer, get layers cut into it, and don't style it too specifically. You should be able to cover the receding hairline with the longer front locks.
Go shorter
Hairstyles for thinning hair, You can create the same effect with a little shorter hair too. Just have the back and sides neatly trimmed and tapered. The top can be shorter. Paste it down the front over the problem area, but muss the top a little. It covers the hairline and is neat in the back and on the sides, but the messy top throws people off the trail of the extra work you did up front.
Slick it back: hairstyles for thinning hair
If you are running into the problem of a bald spot at the back of the head, the most classic way to deal with it is to grow your hair out a little longer and slick it back. That should cover up the trouble spot, and slicked back hair has always had its place in men's fashion.
Cut the sides shorter
Obviously you don't want to go full faux hawk (you never go full faux hawk), but by cutting the sides shorter and leaving a little extra up top, you can muss the longer part a little and hide those widow's peaks if you are just starting to lose hair at the temples. Jude Law has been pulling of this look for a while now.
Buzz cut: hairstyles for thinning hair
The buzz cut is always a safe option. It is pretty much accepted in all areas of society nowadays. It looks great with a suit if you are a professional. And when your hair is short all over, bald spots don't stand out as much. Jason Stratham is an example of guy who pulls off the buzz cut smashingly with a suit.
Time to go for the full shave
At some point it will be time to do what needs to be done – break out the straight razor and just start shaving it clean. It says something about a man when he isn't afraid to shave his head rather than attempt a comb-over. It adds an air of confidence, and maybe taking this step will give you back the confidence that thinning hair might have started to chip away at.
Most Recommended