Best Homemade Shaving Cream Products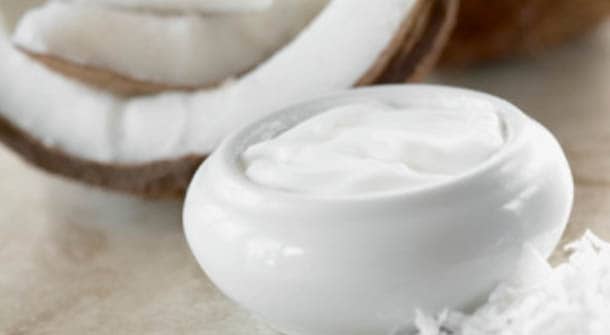 If you're a guy with sensitive skin, a tight budget, prefer organic products, or all of the above, you should look into buying or making homemade shaving products. Most men hate to shop and often just grab the first shave cream and aftershave they can find. But if really care about the way your skin looks, feels, and smells you should consider making natural homemade shaving cream products with a good recipe. What are the best recipes you ask? Well look no further, we have a list of some manly recipes that you will be happy you tried.
Depending on whether you are looking for shaving soaps, shaving gels, or shaving creams we have three different recipes for you to choose from that we have researched throughout
the web. Natural homemade shaving cream recipe to give you that nice razor shave.
Best homemade shaving products
Homemade Coconut Shave Cream Recipe:
– 1/3 of a cup coconut oil
– 1/3 of a cup shea butter
– ¼ of a cup olive oil
For this homemade shaving cream First melt you shea butter than let it cool and add the olive oil in a container with the coconut oil. Let that combination harden in the fridge for a few hours. Once it is fully hard take it out and use a beater to get it whipped for use. Convenient and easy!
Homemade Shaving Soap:
– 1 bar of natural bar soap
– 1 Tablespoon of Olive Oil
– 1-2 Tablespoons of white clay
Grate the soap and melt it down with the olive oil until it is fully melted. Then you stir in the white clay. Poor it into molds and keep it stored. Simply, easy, and very cost effective homemade shaving cream.
Shaving Gel:
– ½ cup liquid castile organic soap
– ¼ cup hot water
– ½ teaspoon of salt
– 2 tablespoon of vegetable glycerin
– 2 tablespoons of aloe vera
– 8 drops of tea tree essential oil
All you have to do is dissolve the salt in the water and then add everything else together. Viola! You have homemade shaving cream.
If you want a homemade aftershave then all you really have to do is grab some coconut oil, or if you don't like the smell you can also use just plain old shea butter that you may have left over from the shaving cream. Shaving products really aren't as hard to make as the big companies would like you to believe, and what isn't manly about making your own shaving products? You do it yourself and you save money!
Most Recommended