How To Dye Your Hair men Guide 101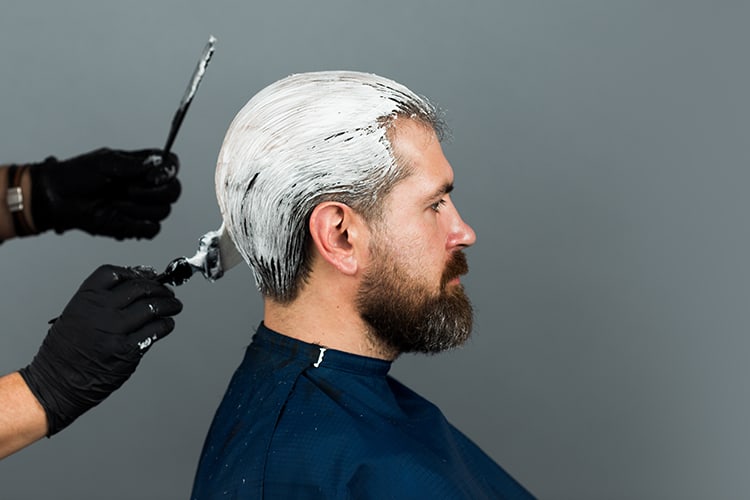 Hair dyeing is no longer a thing exclusive to women. Over the years, more men have started to embrace the idea of hair dyeing, either to cover grey strands or to express themselves with a new look. Whether it's subtle highlights or a total color overhaul, changing your hair color can make a big statement. Here's a comprehensive guide for men looking to try hair dyeing.
Understanding Hair Types and Dye Choices
Your hair type plays a significant role in how the dyeing process will work. For instance, curly hair may react differently to hair dye than straight hair. It's important to understand this, as well as the health of your hair. If your hair is damaged or dry, it might not take the color as well as healthier hair.
As for the dye choices, you have a plethora. Temporary, semi-permanent, and permanent dyes are the common categories, each offering different levels of color longevity. Temporary dyes last for about a day, semi-permanent dyes for around 6 weeks, and permanent dyes stay until the hair grows out or is recolored.
Choosing the Right Color: Hair dyeing for men
Choosing the right color depends on your personal preferences and skin tone. To look natural, stick to a shade not more than two shades lighter or darker than your current color. For bold looks, you can choose any color that suits your style, from bright red to icy blue.
The Ultimate Guide to Dyeing Your Hair for Men
Preparation and Protection
Before dyeing, wash your hair 24 hours in advance, not immediately before. This gives your hair time to produce natural oils that protect your scalp during the process. Use old towels and wear old clothes to avoid stains. You can also use petroleum jelly around your hairline, ears, and neck to protect your skin from the dye.
Application Process
Here's a step-by-step guide on how to apply hair dye:
Mix the dye: If you're using a box dye, follow the instructions to mix the dye.
Section your hair: Divide your hair into four sections for easy application. Use hair clips to keep the sections separate. Hair dyeing for men
Start applying: Apply the dye starting from the roots, then work your way towards the tips. Make sure to completely saturate your hair with dye for an even color.
Wait: Allow the dye to sit for the time specified on the box. This usually ranges from 20 to 30 minutes.
Rinse: Rinse out the dye thoroughly using lukewarm water until the water runs clear. Avoid using shampoo right after dyeing.
Condition: Apply a conditioner specifically made for dyed hair. This helps seal in the color and keep your hair hydrated.
Dry and style: Dry your hair gently with a towel and style as desired.
Aftercare Tips: Hair dyeing for men
Proper aftercare can extend the longevity of your hair color. Here's what you should do:
Avoid frequent washing: This can cause the color to fade faster. Limit washing your hair to 2-3 times per week.
Use color-protecting products: Invest in shampoos, conditioners, and hair masks specifically designed for dyed hair.
Avoid heat styling: Heat can damage dyed hair and cause color to fade. Use heat protectant products if you can't avoid heat styling.
Hydrate: Dyed hair can be dry and prone to damage. Make sure to hydrate it with hair masks and oil treatments.
Dyeing your hair can be an exciting adventure. It's a chance to express your personality, change your look, or conceal greys. While the process might seem daunting at first, following these guidelines can make the journey much easier. Remember to take care of your hair to maintain the vibrancy of the color and the health of your hair. Hair dyeing for men doesn't have to be a mystery or a challenge; it can be a fun transformation. Remember, the key is in the preparation, the application, and the aftercare. Enjoy your new look!
Most Recommended