Male Baldness and Heart Disease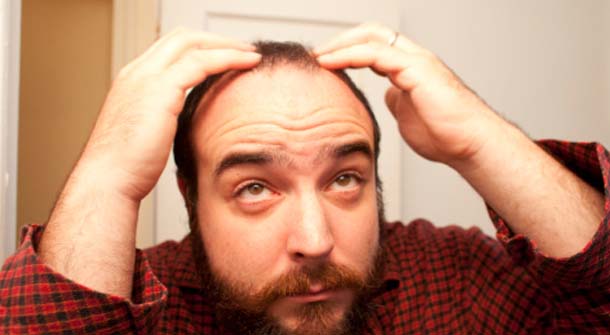 Recent studies have found a link between male baldness and heart disease. The studies have found that bald-headed men are 32 percent more predisposed to suffer from heart trouble than full-headed men. In simple terms, bald men face a greater risk of contracting heart conditions compared to those men with full head of hair. These findings claim that only men who lack hair on top of their heads are affected, but not at the front end.
What is the connection between male baldness and heart disease?
In spite of the fact that baldness is associated with a far greater threat of coronary heart disease, those men having a receding hairline do not face the extreme risk of the heart condition. This is according to a study posted in the journal BMJ Open.
Japanese researchers who looked at 6 past studies from America and Europe of the connection between hair loss and CHD, involving 36,990 men, discovered that a total of 5 of the studies substantiated a connection.
Who is at risk?
According to 3 studies, hairless men are 32 percent more susceptible to contract heart ailments than full-headed peers. These three studies traced the health of men for at least the past 11 years. However, men aged below 55-60 were found to be more prone to fall ill with coronary artery disease. The other three studies indicated an even higher risk percentage of 70 percent for hairless men and 84% for men aged below 55-60 years.
The researchers held a firm opinion that vertex balding was mainly linked to an augmented threat of coronary heart disease among young aged men besides all participants, and the link was reliant on the extent of baldness. Vertex balding is strongly linked with coagulating of the arteries as opposed to frontal baldness.
What can you do to improve your chances?
However, Doireann Maddock, a renowned cardiac nurse working at the British Heart Foundation, believes that men who have suffered from baldness should not lose sleep because of the findings despite the interesting bits pointed out. She argues that further research is required to confirm beyond doubt the association between hairlessness and augmented danger of CHD and awaiting that, men should look after their body weight than their hairline. This is due to the fact that it is much easier to have control over your weight than your hairline.
Professionals in statistics and risk management also advised caution. David Spiegelhalter, lecturer of the public awareness of risk at Cambridge University, claimed of his skepticism of the findings that diverse forms of baldness have varied links with heart ailment. He further added that the study did not make a casual association between balding and heart disease and that probably a common factor was observed in both.
Others experts also weighed in on the analysis. Patrick Wolfe, a lecturer of statistics University College London said that people should not forget that the findings showed an upward trend in relative risk. He further added that in the interim, people should just focus on the things that they have control over like diet and exercise in a bid to lower the overall danger of contracting heart disease.
Most Recommended