Men's Skin Care: To Keep Your Skin Acne-Free

When it comes to men's skin care, most men neglect the fact that their skin needs special attention. The current environment of many urban cities takes a toll on the skin of both men and women. Generally, men have thicker skin and larger pores compared to women. This is why men's skin can be a magnet for all kinds of dirt. When you don't properly take care of your skin, acne can develop. Having a healthy lifestyle and using effective skincare products by trusted sources like letsdisco.co should be a part of your daily regimen. 
Men's Skin Care Guide to Keep your Skin Acne-Free
What Is Acne?
Acne is the skin's reaction to the naturally occurring bacteria growing on the surface of the skin. Your hormones and genetics also play a role in the development of acne. Acne grows because of the excessive amount of bacteria on the surface of the skin. Unknown to some, men also suffer from acne, and it takes different forms depending on the type of their skin. If you have pimple or acne breakouts, it's important to know the difference and how to treat it properly Men's Skin Care products. This will help you avoid scarring and damaging your skin that can leave lasting effects.
How to Prevent Acne from Appearing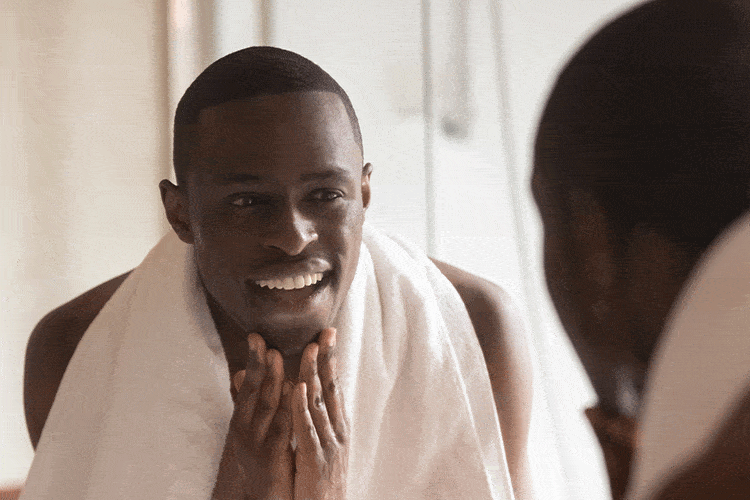 There are many ways to prevent acne breakouts. Here are some of the things you should do to keep your skin healthy and acne-free:
Get Enough Sleep
One of the most important aspects of Men's Skin Care is getting enough sleep. Those late-night parties, drinking games with buddies, or overtime at work takes a toll on your skin. Sleep is essential because it lets your skin go into repair and regeneration mode. When you don't get the full eight hours of sleep, the skin's healing process is disrupted. You might see blemishes and dark spots in the morning when you are lack sleep. Besides that, lack of sleep causes an increase in your cortisol levels, which indirectly causes acne. High cortisol levels trigger the skin's oil production. 
Look At Other Underlying Causes
Poor skincare is not the only cause of acne. Consider the location of your acne to know the root cause of its development. Hormonal changes cause acne around the mouth. Acne developed on the forehead is caused by too much oil on the skin. Mapping your acne is a great starting point for Men's Skin Care when treating this issue. 
Proper Cleaning
Keeping the skin clean should always be your priority to prevent acne and other skin issues from developing. When you're riding a bike or going out, make sure to bring facial wet wipes to clean your face every few hours. Dirt sticks to your skin because of the oil and sweat you produce throughout the day. When you don't clean the dirt, accumulation will happen in the facial pores, resulting in the development of acne, blackheads, or other skin issues.
Another vital men's skin care tip is to clean your face before going to bed. Using the best facial cleanser for men with oily skin is beneficial to remove all the excess oil and dirt in your face after spending time outdoors. Cleansing may not be enough to keep acne completely off your skin, but it's essential to prevent it from developing.
Use Moisturizer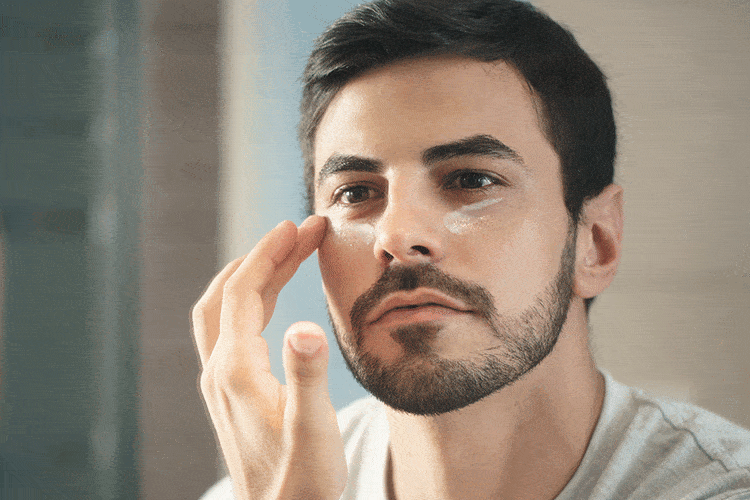 After you cleanse your skin, use some Men's Skin Care moisturizer since you also need moisture to keep your skin healthy and acne-free. Cleansing can also remove the natural oils in your skin needed to keep it healthy. Moisturizing your skin adds some good amount of moisture to keep it from drying and becoming flaky. Using a moisturizer is also an important step after you shave your face. 
Treat Your Skin
For men who have acne, skin treatment is an important process. The first part of the Men's Skin Care treatment process is exfoliation. Exfoliation is critical as it removes dead skin cells and unwanted build-up in the pores. Sometimes, cleaning alone with facial wash is not enough, which is why exfoliation is important. Some cleansers have granular particles that scrub the skin's surface to remove dead skin cells and oil or dirt build-ups. There are also chemical exfoliation solutions that use certain mixtures to ensure that the dead skin cells are removed. Consult a dermatologist to determine which product is more appropriate for your skin. 
More men are becoming conscious of their skin and complexion. Men's skin care products are increasing in popularity today because more men are aware that they can also suffer from acne and other skin issues. Developing acne can take a toll on a person's confidence. To keep your skin healthy and acne-free, always remember to eat healthy food, get enough sleep, and give your skin extra care. Always clean in the morning and before going to bed and treat your skin with the right products like moisturizers and exfoliators.
Most Recommended