Best Short Beard Styles for Men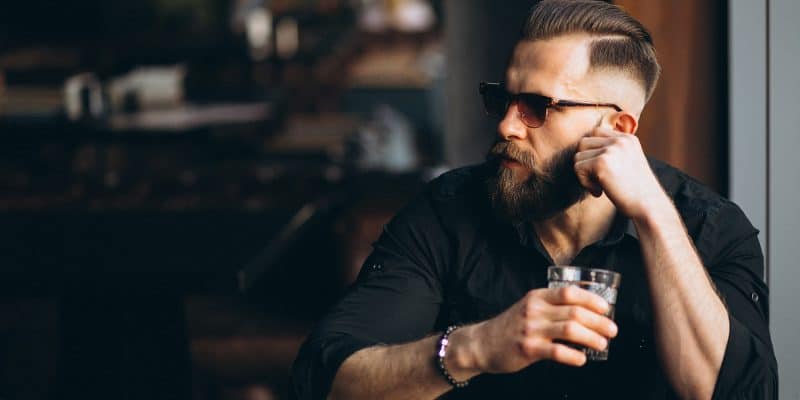 A groomed appearance can enhance every man's style and finesse. We often consider a beard a prime feature of a male's appearance. Moreover, it can bring out their true personality and breed more confidence. The short beard is the most popular among the various beard styles. There is a wide range of short beard styles for men to choose from. To help navigate through them all we've compiled the best short beard styles for men that will suit you regardless of age.
Top Picks for the Short Beard Styles for Men
We've always taken measures to bring out the best health and fitness news and latest advice for men. So, this time we found the top beard styles for a shorter beard so that you can choose what suits you the best.
The Royale Beard
If we talk about the following style traditionally, the Royal Beard is one of the top go-to styles. It has a chin strip and mustache as the key features. The style enforces a balance of chin strip and a mustache to make it look majestic. The classic vibe of the Royal Beard is achieved by making the neck and cheeks smooth and hairless.
This way, the style's prime part relies on the chin and the mustache. It is among the short beard styles for men that anyone can pull off, regardless of age. So, it is the best option if you have a classy and sharp V-jawline.
The Classic Short Beard Style
It is a short beard style that just about any man can pull off. Moreover, the classic vibe is enhanced by natural and graceful trim. It helps you enhance the features that you've already gotten. It gives you a clean and fresh look, which is perfect for all occasions.
The neckline is allowed to grow naturally and doesn't require any maintenance. It is among the short beard styles for men that suits men that range from the early twenties to late forties.
The Thick and Bold Beard Style
It is the best style for you if you want to convey a thick and bold look.Like the classic short beard style, it also has a clean and classy vibe. It is ideal to attend seminars and occasional gatherings where you want to look all crisp and fresh.
It redefines your chin and highlights your jaw, making you look incredibly breathtaking and handsome.
The Natural Short beard Style
It is ideal if you're searching for natural short beard styles for men. The style's key point relies on the moderate thickness of the beard, which conveys a natural and raw beard look.
However, it doesn't make you look messy. Instead, it is perfect for bringing out the natural features to the spotlight. It is best for men in their early twenties. It will be best if you have dark-colored hair, as you'll look extremely graceful and elegant with this style.
The Clean and Curly Beard
This beard style serves you the best if you have naturally curly and wavy hair. Unlike the other clean short beard styles for men, it doesn't include a straight-trimmed beard.
Instead, it allows your hair to curl naturally and remain clean and crisp. It is best for men with innocent and blank eyes, as it enhances your body's soft and gentle look.
The Long Mustache with Moderate Beard
This short beard style has its own finesse. It utilizes the mustache to draw attention to your face. That being the case, the mustache is fairly thick and long. On the contrary, the beard is kept clean with moderate hair length.
Moreover, it enhances your personality and gives you a distinct look. In addition, you'll love how it will bless you with a natural thick beardy look.
The Blabo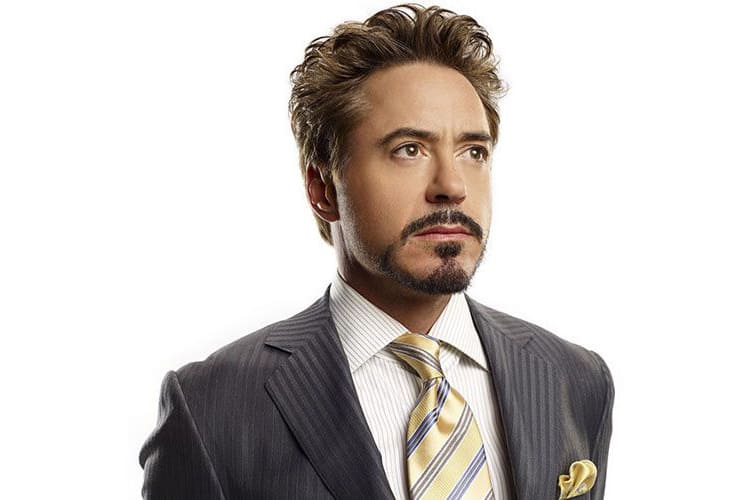 The Balbo beard style isn't solely for Justin Timberlake and Robert Downey Jr fans. Moreover, it is among the very popular short beard styles for men. It is connected by the pointed chin-beard and goatee. Also, the mustache lies independently trimmed on the surface of your skin.
It is a classy approach combining a goatee and a clean beard look. It would be best to have a sharp and well-defined jaw, as it will sit perfectly on your face.
The Chin Strap Beard
The chin strap beard is another popular among the shorter beard varieties. As the name suggests, it has a strap of beard that falls under your chin. Unlike the other short beard styles for men, it doesn't include a thick mustache. Moreover, the beard is evenly trimmed under your chin.
However, your neckline remains hairy to convey a raw and natural look. On top of it, it sits perfectly on a chiseled and well-define jaw, which strikes the ultimate masculine vibe.
Medium Moustache and Thick Stubble
It is another popular short beard style that needs to fill this list. The best part is that it is accepted worldwide. 6 out of 10 middle-aged men wear it. The mid-length mustache gives you a gentlemanly look.
However, for some audiences, it may give you the hottest finish. In other words, it truly depends on the structure of the jaw. It is no wonder, one of the hottest short beard styles for men.
Goatee
You didn't think we would end this list without mentioning the Goatee? It is a bit goofy name for such a sexy and statement look. The significant hair lies on the point chin so it's important to strike a balance. However, try adding a bit of short-length hair on sideburns to make it look more mesmerizing. Moreover, get the width right for your shape if you want to get the most out of this look. Please don't make it look too wide or too narrow, as it can dull your look.
We tried our best to bring out the best short beard styles from all over the globe. It can make you stylish and crisp. If you're ready to try a beard for the first time or change up your style. First, be sure to keep your facial structure into consideration before picking a beard style. Finding the right beard for your face shape can enhance your look and give you more confidence.
Most Recommended