Stylish Computer Bags for Ever Man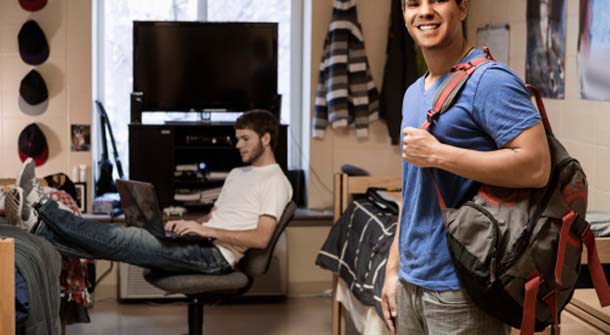 Whether you are traveling back and forth on a daily work commute, or you just want to take your computer with you on vacation, choosing the stylish computer bags can show off your personal style and unique taste. Unfortunately, stores are loaded with generic, bulky bags made from imitation leather or other cheap materials. Skip those, and take a look at some stylish computer bags for men.
Top Stylish Computer Bags for Men
Messenger Bags
Messenger bags are the modern man's way to carry his laptop in style. Where should you pick yours up at? If you want it inexpensive, plenty of companies that sell messenger style computer bags in $40 range. Check out asos, Gap, or Urban Outfitters. If you want to stay in style without breaking the piggy bank. If you are looking for something a little more upscale you can graduate from canvas to leather with Fossil, Cole Haan, or Armani.
Don't worry if the messenger bag isn't stylish enough to carry your laptop computer in style. There are plenty of other options to choose from.
Laptop Sleeve
If you are more of a minimalist, or just don't like to carry things around, you can look for a laptop sleeve or cover. It's kind of like a tablet cover but for your laptop.
Computer Carry on
If you are a frequent traveler, you may need to take more than just your laptop with you. Why not look for a stylish laptop computer bag that also works as a rolling carry-on. Just throw in your overnight items, and you're ready for that quick commuter flight.
Outdoor Computer bags
Are you more of a rugged type? I'm not sure why you would take your laptop camping, but if want a stylish computer bags that looks pretty cool and is super tough, check out computer bags from Timbuk 2. You get a lot of great colors to choose from, and you can't match their reputation for producing products that protect your electronic devices.
Computer Backpack
Finally there is the computer backpack. Many today come with a second smaller padded pocket that can hold an e-reader or a tablet. Since backpack producers figure you are on the go, you get a lot of protection for your computer in the way a stylish computer bags with lots of padding. Plus, there is plenty of room for other items, so this is another good one for overnight or weekend travel.
Regardless of your lifestyle, there is a stylish bag that you can find to use while carrying your computer around. Search for something that will look good while keeping your investment safe from damage.
Most Recommended