The Broccoli Haircut – A Trend Worth Trying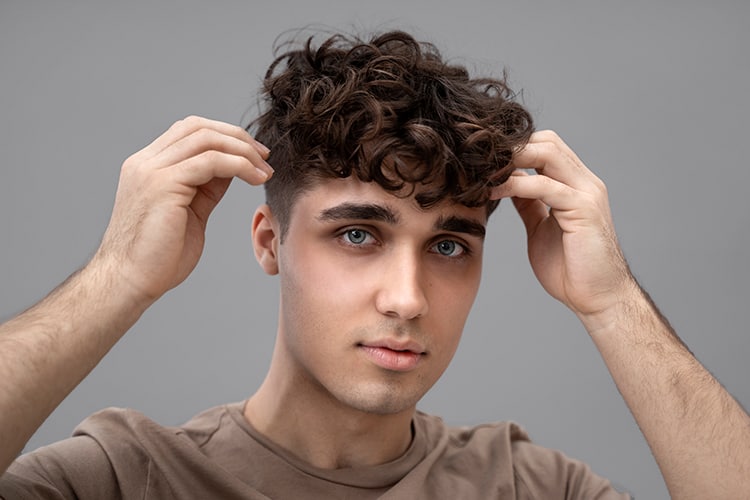 Every now and then, a new and peculiar hairstyle catches the attention of the fashion-conscious crowd, making a statement with its unique and bold look. The broccoli haircut is one such trend that has been gaining momentum in recent years. This vibrant and whimsical hairstyle has quickly become a favorite among those who love to experiment with their locks. Take a closer look at the broccoli haircut, its history, styling tips, and how you can rock this quirky look with confidence.
The Broccoli Haircut: A Whimsical Trend Worth Trying
A Brief History of the Broccoli Haircut
The broccoli haircut, also known as the "broccoli head" or "broccoli top," is believed to have originated in the 2010s as a playful take on the popular afro hairstyle. Inspired by the shape and texture of broccoli florets, this haircut features tightly coiled curls that are closely cropped to the scalp. The result is a voluminous, textured, and unique look that emulates the appearance of a head of broccoli.
Over the years, the broccoli haircut has evolved to include a variety of styles and interpretations. From short, tight curls to longer, looser versions, the broccoli haircut has grown into a versatile and adaptable hairstyle that can be tailored to suit individual preferences and hair types.
Why the Broccoli Haircut is Making Waves
Uniqueness:
The haircut's distinctive look sets it apart from other hairstyles. It's a bold and attention-grabbing choice that reflects individuality and creativity, making it perfect for those who aren't afraid to stand out from the crowd.
Versatility:
The broccoli haircut can be adapted to suit a range of hair types, including curly, wavy, and even straight hair. This means that virtually anyone can experiment with this hairstyle and make it their own.
Low Maintenance:
Due to its short length and natural texture, the haircut requires minimal styling and upkeep. This makes it a great option for those with busy schedules or those who simply prefer a fuss-free look.
A Fun Conversation Starter:
Sporting a broccoli haircut is sure to spark interest and curiosity from others. It's a great way to break the ice and make new connections. As people will undoubtedly be intrigued by your unique choice of hairstyle.
Tips for Styling the Broccoli Haircut
Work with Your Natural Texture:
To achieve the broccoli haircut's signature look, it's essential to work with your hair's natural texture. For those with naturally curly or coily hair, simply trim your hair to the desired length and shape. Allowing your curls to spring into place.
Use the Right Products:
To maintain the shape and texture of your haircut, invest in hair products designed for curly hair. Such as curl-defining creams, leave-in conditioners, and hair gels. These products will help to enhance your curls and keep them looking fresh and bouncy.
Get Regular Trims:
To keep your broccoli haircut looking its best, it's important to get regular trims. This will help maintain the shape and prevent your hair from growing out unevenly.
Experiment with Color:
One way to make your broccoli haircut even more unique and eye-catching is by adding a splash of color. Whether you opt for subtle highlights or a bold all-over color. This can be a fun way to express your personality through your hairstyle.
Accessorize:
To further personalize your haircut, consider adding accessories like headbands, scarves, or even decorative hairpins. These can be a great way to change up your look and add an extra touch of flair.
The broccoli haircut is a fun, unique, and low-maintenance hairstyle that's perfect for those who love to experiment with their locks and make a statement. With its distinctive appearance and versatile nature, this hairstyle has quickly become a favorite among the fashion-forward crowd. By embracing your natural texture, using the right products, and getting regular trims, you can rock the broccoli haircut with confidence and style.
Moreover, don't be afraid to express your personality through color and accessories. As these can enhance your look and make your broccoli haircut even more unique. Remember that your hairstyle is an extension of your personality. So have fun with it and let your creativity shine through. The haircut is more than just a hairstyle; it's a symbol of individuality and self-expression.
So, if you're looking for a change and want to try something different, why not give the broccoli haircut a go? It's a bold and whimsical choice that's sure to turn heads and make you stand out from the crowd. Embrace the haircut, and enjoy the compliments and conversations that will undoubtedly come your way.
Most Recommended