Gray Hair The Right Way to Gray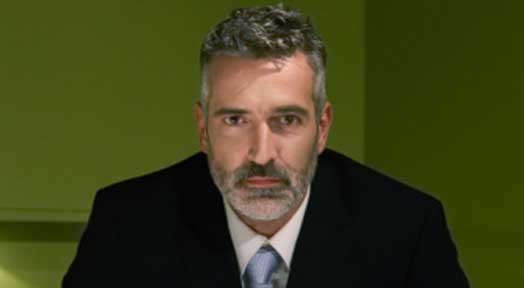 How do some men get away with it? The right way to gray. That perfect gray hair salt-and-pepper look that women see as distinguished instead of old is tougher than it looks to achieve. Not all of us gray evenly. Few of us go a perfect shade of silver right away. And most of us are so sensitive about it that we can't even stand thing about the, ahem, "other" areas that go gray at the same time. So, for those of us that aren't Harrison Ford, there's a couple things we can do.
The right way to gray
Embrace it
If you've only started going gray or haven't gone yet, make the commitment now to let it happen naturally. Aside from a marine-style buzz cut and a few awkward stares afterwards when you're "suddenly" gray, you've only got one chance to let the gray come in as nature intended. Rest assured, even Jay Leno made an odd white streak work for him before he went almost completely gray.
Take the Shortcut: gray hair
Shorter hair looks lighter. Fact. No matter what shade of hair you have, it always looks lightest wherever you keep it shortest. For most men this is the temples and back of the neck, conveniently where most early grays make their first appearance. The shorter you keep this hair, and the more diligent you are about keeping it trimmed, the less obvious those hairs will be. Once the grays start appearing, this is a good time to experiment with a different style or cut. Remember when George Clooney started rocking that Caesar cut that everyone had to have? Part of it was because gray hair looks way noticeable in the longer, floppy locks like what Clooney sported pre ER. You can even take this to the extreme and for the complete shaved head if you desire (a smart option for any man who may be prematurely balding as well).
Deny. Deny. Deny. gray hair
Yes, you can take a page out of Cosmo and dye your hair. No, really, you can. But stay away from "instant color matching" and "easy-spray" formulations. Besides not even coming close to matching your natural shade, they tend to fade rather quickly. Go to a reputable salon, or have your favorite lady friend help you with a salon-quality gray hair dye job. It will look a lot more natural and it will last you at least until your next haircut.
Most Recommended