Eyebrow Grooming You Need To Know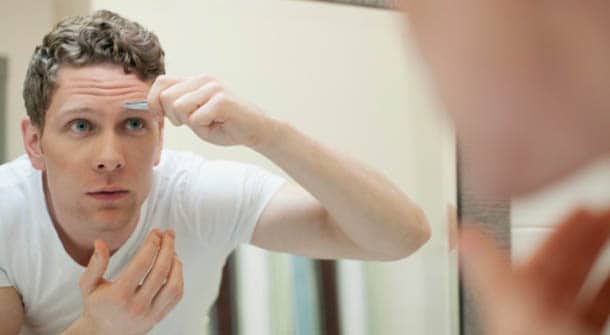 Eyebrow grooming is something every man needs to do whether it is as simple as plucking the hairs so you don't get a unibrow or expertly shaping the brows so you don't develop a Groucho Marx impersonation. Eyebrow grooming isn't a hard thing to do you just have to know how to do it effectively, so here are a few tips for eyebrow grooming you need to know.
Tips for eyebrow grooming you need to know
Shape Your Eyebrows Conservatively
All too often people start shaping their eyebrows and go just a little too far. It is a slippery slope that can quickly escalate, leaving you with bald patches where hair used to be or awkwardly shaped eyebrows that don't match. The best way to shape your eyebrows is by going slowly and bouncing back and forth from each eyebrow so that you have an even look and so that you have the time to slowly take in the evolving shape of the brow. Shaping isn't a prerequisite for nice eyebrows, but if you do shape them do it subtlety.
Trim Your Eyebrows Every so Often: eyebrow grooming
When most people think of eyebrow grooming they probably think of tweezing hair between the eyebrows and shaping them, but they forget about trimming the brows so that they aren't overly bushy. Not everyone has this problem, but many male eyebrows have a tendency to get bushy over time so it is important to trim them regularly. Don't trim too much as this can make you look odd or give you bald patches, but whittling down certain areas that have started to look like a furry caterpillar has taken residence on your face is a must.
Find the Right Length for Your Brows
When it comes to grooming eyebrows one thing you shouldn't forget is knowing when to cut off the length of your eyebrows. Typically the length of your brows should be from the tip of one side of your eye to the other… anything more than that and your eyebrows can give the illusion that your face is overly small or that your eyes are too small.
Always Remember to Pluck Between the Eyebrows Often
Unibrows are not attractive, there is no ifs, and or buts about it. They keep your face from giving the illusions of the right proportions that help to make you more attractive and just simply make you open for public ridicule. Even if you forgo any other type of eyebrow grooming, plucking the hairs between your eyebrows is a must as it at least allows your brows to look somewhat shaped and attractive
Most Recommended