Tips to Prevent Chafing This Summer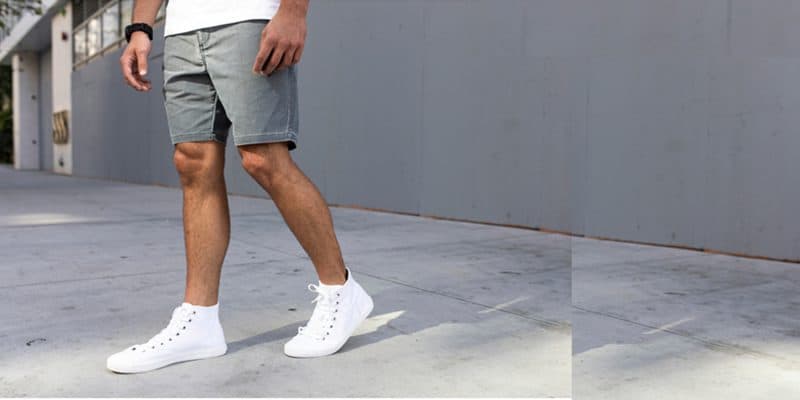 Many people around the globe are looking forward to summer. But there are also those who are cringing at the mere thought of our thighs rubbing together. Fortunately, there are plenty of ways to prevent chafing that will allow you to still enjoy the summer bliss without uncomfortable skin irritation. How to prevent chafing for men
5 Tips to Prevent Chafing for Men
Think about your swimsuit
Have you ever spent a day in a swimsuit that was so deathly uncomfortable? While it may have looked attractive, you must have hated wearing it. Instead of letting your awkward-fitting swimsuit dictate your comfort on a hot day, consider stretch beach wear for men that will have you feeling both comfortable and attractive and will prevent chafing.
You won't be sobbing and you will prevent painful chafing and burning wreaking havoc on what could have been a fun summer day swimming or river rafting at the Grand Canyon. While swimsuits should be tight enough to withstand the ocean waves, you also want to ensure they're stretchy enough for optimal comfort.
Use a deodorant
Fortunately for people who often see summer as a time of chafing and pain, there are several ways to prevent chafing and ensure you have a great time outdoors. One affordable and accessible product you can use is deodorant. Solid-stick deodorants designed for those sensitive areas will have you feeling less worried about chafing and more focused on enjoying the best beaches.
Carry chafing powder prevent chafing
You never know where your day may end up going. You could be meeting up with friends, and before you know it, you're spending all day in the sun, walking around town. As any person with thick thighs knows, this means a lot of chafing on those warm days.
To be prepared for anything, carry powder with you. Doing so will allow you to enjoy your time with your friends and not be crying in pain from the uncomfortable sensation of your thighs touching on a warm summer day.
Be careful about the fit of your clothes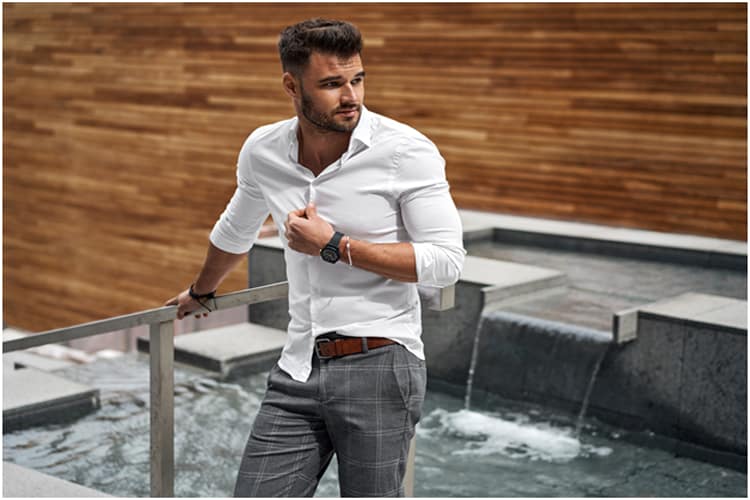 Depending on your size and the type of clothes you like to wear, you may find that some clothes can cause chafing. For example, shorts that are too short can cause chafing since your thighs are constantly rubbing together. It can be a challenge to find clothes that fit perfectly, but it can be very important in the summer months. It can be unsightly to have chafe burns on your body, but you can prevent chafing by purchasing the right summer clothes. Proper fitting clothes can keep chafing away as there will be less friction between your body and clothing.
Wear shorts under your clothes
We love summer clothes, but when the sun is high and temperatures are hot, the idea of certain garments can make our inner legs start burning. To avoid the uncomfortable chafing that accompanies you during warm days, wear shorts under your clothing items that cause chafing. This is especially important if you know there will be a lot of walking involved. Make sure that the shorts you wear are thin and breathable.
If you're someone who loves summer but who may also dread it because of chafing in various areas. Consider the tips above to prevent chafing for men and be prepared for a summer of fun and not pain. While hot weather may cause you to sweat much more, you can stay comfortable and free of chafing when you prepare for your time outdoors. Make sure to pack deodorant and special chafing powders with you to reduce the chances of chafing regardless of where you go. Moreover, wearing light and breezy garments can really make a difference this summer.
Most Recommended