Top Men's Trail Shoes Review for All Terrains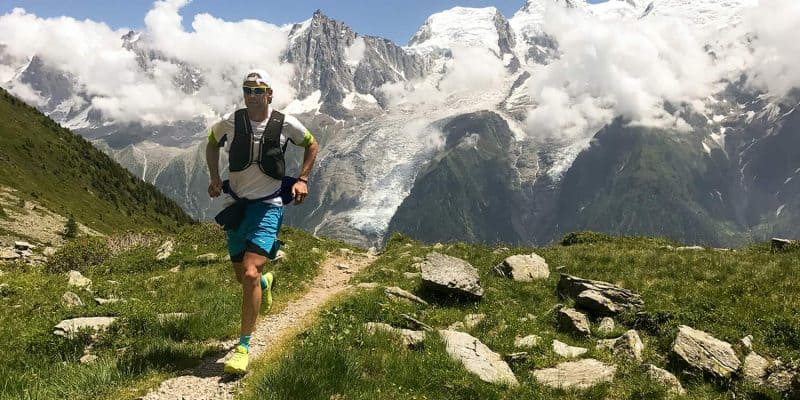 Whether you are an avid hiker or just like to go off-road once and a while you will need a good pair of men's trail shoes to get the job done. With a wide range of styles and functions, there is a lot of options to choose from. To make sure you have the right pair of men's trail shoes for your specific needs our experts have narrowed down the search to help you find the perfect fit.

Top men's trail shoes to keep you comfortable and protected
Salomon Speedcross 5
The outsole of this particular shoe gives you a strong foothold, and it is ideal for soft grounds. The outer material is make of gore-tex making it ideal for wetlands and muddy terrains. With the EVA shaped cushioning footbed, this shoe is the epitome of comfort and style for all kinds of activities. Moreover, it has a minimalist and super strong lacing system running throughout the shoe for easy slip on and go. It also gives you a strong foothold grip during outdoor activities. As heavy shoes weigh you down, this pair of shoes keep you light on your feet.

Saucony Peregrine 11: men's trail shoes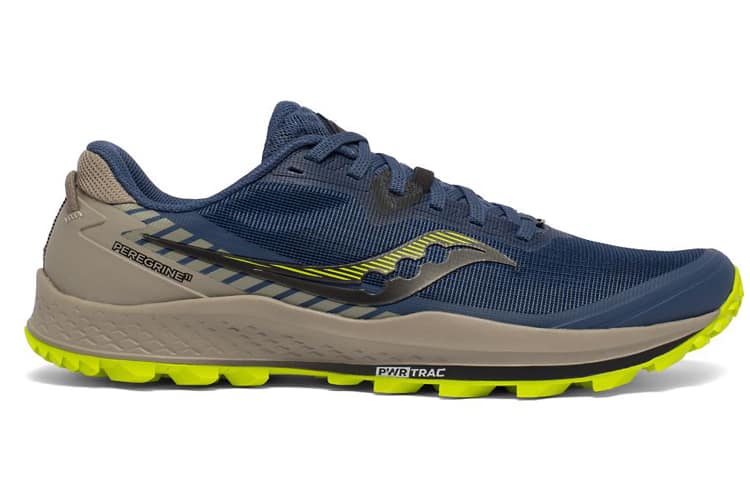 This shoe is specially designed for rough terrains and is extremely sturdy and strong. The cushion is medium throughout the shoe and provides an amazing grip while you are outside doing any kind of activity. The Peregine 11 has managed to stay on top of the list of favorites for trail runners and hikers. It has a large front design leaving extra space for wider feet and very breathable material to keep your feet cool and comfortable. The bottom sole is made of PWRTRAC tacky rubber for excellent traction making it great for trail running or a rugged hike. They dry quickly and give you the most comfortable experience.
Keen Newport H2
For all the summertime activities and adventure, one needs a men's trail shoe that provides excellent comfort and airflow along with protection. The Keen Newport H2 might intimidate you with its sandal-like design, but, its strap-on design fit snug and is great for a light hike that includes water activities. Since it is a water shoe, it can give you great features like quick washing and drying. The razor-zipped outsole along with the innovative traction ability makes it one of the best men's trail shoes on the market. These are meant for all kinds of summer activities like walking, hiking, river rafting, and exploring rough and smooth terrains.

Altra Lone Peak 5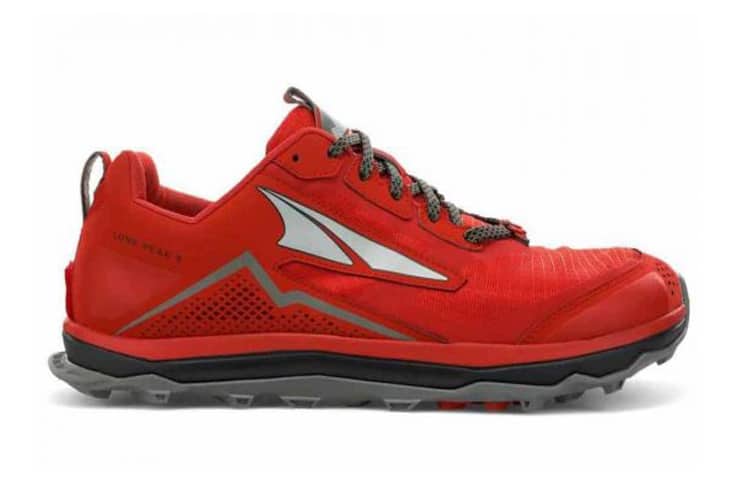 This is one of the most popular shoes among the trail running community. These lightweight and the roomy shoes have all the good reasons to be popular among outdoor activity lovers. The footpad has the right cushion that is lightweight and gives the right grip and traction for rugged terrains. These shoes are made with zero-drop technology which means that the heel and ball of the foot will be at the same distance from the ground. Because of the unique look and fit and and zerodrop sole, it is a fan favorite for brand loyalists worldwide.

Troadlop Mesh Trail Runners: men's trail shoes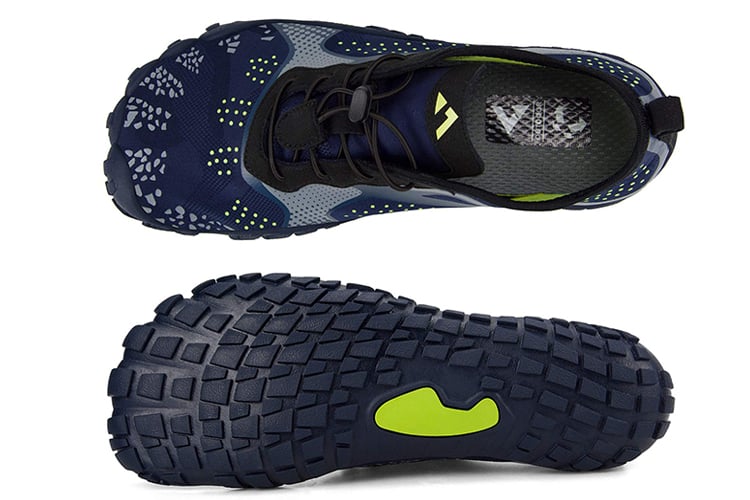 One of the strongest contenders in this list is the Troadlop Mesh Trail Runners. They are labeled as barefoot running shoes and are suitable for both are running and hiking. The versatility of the Troadlop mesh trail runners is the carefully designed outsole that is lightweight and breathable but still offers protection from rugged terrain. The cushioning of these men's trail shoes is adequate enough to absorb shock without weighing you down. The comfortable design leaves your feet energized and give you your best performance. The barefoot design allows you to wear them without socks as the ideal insole makes them very supportive and comfortable even when you are barefoot.

La Sportiva Bushido
La Sportiva Bushido men's trail shoe has been one of the staples of many experts in the trail running community. The FRIXion XT V-Groove2 sole has amazing traction which makes it very stable even on the roughest of the terrains. The slip-on inner wraps around your foot like a sock for the ultimate comfort. Because of the unmatched cushioning of this shoe, it makes a great choice and is the winner of several editors' choice trail shoe running awards.

These men's trail shoes can be the best companion you can have while going on a trip or any outdoor sports activity. They are built for the trail and all types of outdoor activities in all kinds of terrains all over the world. Now, be it freezing cold, rough and arid deserts or even the marshlands, these men's trail shoes will not disappoint. Along with being great for outdoor activities, you can wear these shoes to the gym or go for a run in the park to remain fit and healthy.
Most Recommended