Accessories Guide For Men Style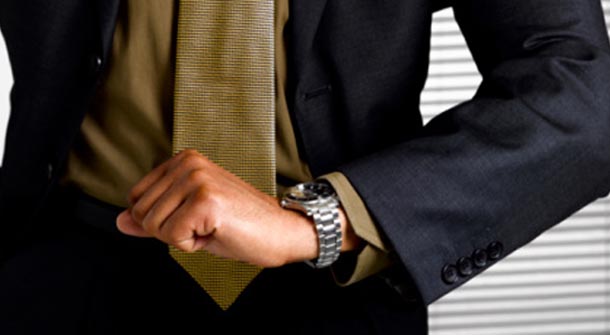 Any woman will tell you that accessories can make or break an outfit; they provide a balance and a bit more detail to what otherwise might be a boring set of clothes thrown together. To maximize on this idea, every man needs to have a few must have accessories to ensure that their overall outfit in as stylish, sexy and commanding of attention as they desire it to be.
Must have accessories for men
Stylish Watch
For most men jewelry of any kind just isn't a desirable thing, but when you can't show off your style and ability to expensively accessorize what are your options? A watch, of course. Watches today come just as beautifully designed and decked out with priceless gems and precious metals as any piece of women's jewelry you could find. They allow you to turn a casual outfit into a fashionable look without having to go overboard on accessories or high priced clothes. The good things about many watches is that they are oftentimes easily transferable between casual, semi-casual and formal looks so that "one size fits all" truly applies.
A Great Pair of Shoes
All too often men can focus on the larger portions of their look, forgetting to pay attention to the accessories like shoes which women oftentimes pay just as much attention to as that snazzy watch, stylish hairstyle or sophisticated leather jacket. A great pair of shoes can help to bring the outfit together without trying too hard or requiring you to pay a hefty price to achieve. In this respect, quality over quality is important, so choose your shoes wisely and you won't have to buy them as often or in such high quantities to fill the needs of all of your wardrobe issues.
Chic Sunglasses
Though you aren't likely to wear them as often as your shoes, watch or ties, sunglasses can add a bit of the "cool" factor to any look. Whether you choose to go with an expensive pair of Gucci's or a more fashionably inexpensive pair of Oakley's, your sunglasses can help to give you the air of suave sophistication while protecting your eye from the sun these accessories are a must have.
Fashionable Belt and Buckle: accessories
Sometimes being fashionable can happen through more subtle ways such as a stylish belt or belt buckle that allows you to infuse a little fun and sophistication into any outfit. A great belt is made of quality leather that will last you a long time, pulling a look together without fuss or muss. Additionally, a belt buckle can take that look and put it up a few more notches with a fun or quirky look that is as fashionable as it is unique.
Most Recommended