Best Men's Fashion for 2019 Edition

In 2019, what was your resolution? Lose weight? Get a better job? Well if improving your style wasn't on top of your list not to worry, it's always a great time to up your style game. If you do get a better job and slim down your waistline you're going to need some stylish pants to fit into, right?. You take your fashion everywhere you go, so it's time to get it right. Keep up with men's fashion 2019 trends, and you can do no wrong.
The Best of Men's Fashion 2019
Obviously, there are a few staples that every man needs. A pair of jeans that fits just right. A timeless watch.
Those are all the things you already know that you need to have. What about men's fashion 2019? Gear up with the new trends it will leave an impression with the people around you and might even improve your social life.
Plaid Pants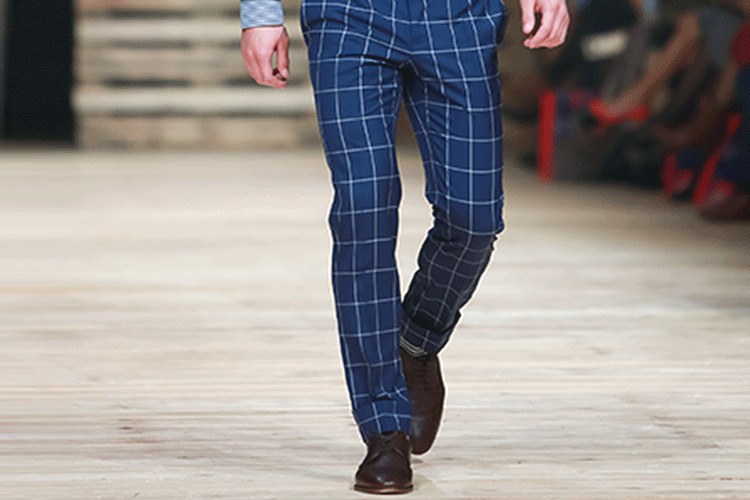 Pinterest searches for plaid pants are Men's Fashion for 2019, and you should be paying attention to Pinterest. If you ever need a place to take your style cues from, there are thousands of inspiration boards for you to choose from.
You can get yourself a fairly neutral pair of plaid pants and subtly take your fashion one step up in boldness.
You can also get them in brighter, bigger colors to make a statement and really let people know you're cutting edge with your fashion choices this year. Always pair with a neutral color shirt.
Maximalism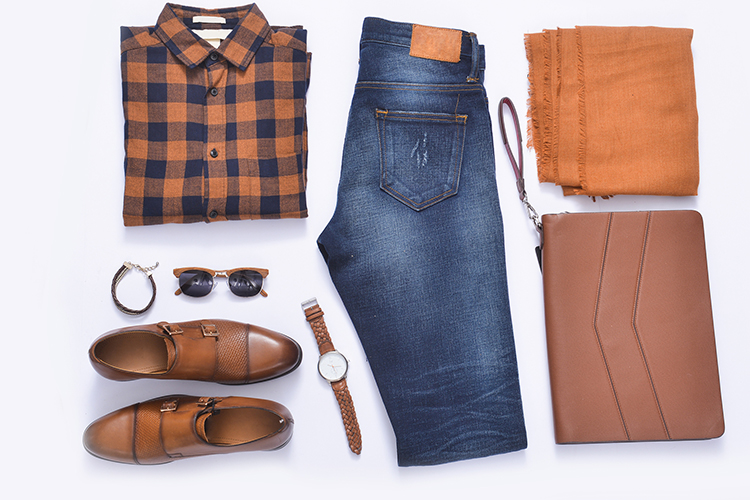 Okay, so you know what minimalism is. Just think of the opposite of that, and you've got the concept of maximalism.
The classic staples are great, but if you want to step up your style game, then it's time to layer it on up.
Combining prints is no longer a taboo. In fact, it's a-ok. Layer on as many items as you want, as long as they have one theme in common so you avoid the "hobo" look.
For instance, you can layer denim on denim. But you'll want to make sure that each piece is a different wash so it doesn't look like you're wearing a denim suit.
The most important thing is still the right fit. You can layer and mix and match all you want, but you'll never look truly put together unless you're wearing clothes that actually fit you well.
Corduroy Pants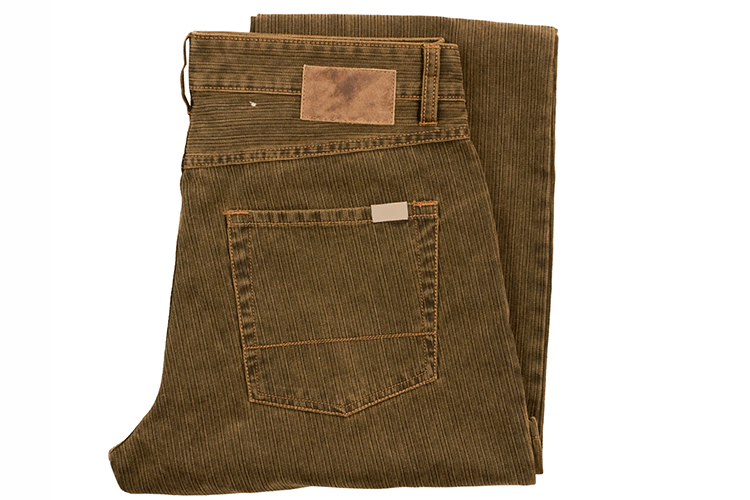 Sometimes it seems like it's all denim all the time. And having good denim is important. But don't let that become your only look.
Corduroy is trending for Men's Fashion for 2019. Retailers are churning out corduroy faster than people can buy them – that's how popular it is right now.
And why shouldn't it be? It's comfortable, practical, and provides a cool casual alternative to your everyday wear. Switch it up every now and then, and people will notice that you've been taking a pages out of the stylebook.
If you don't know where to begin your search, you can check out thrift stores. Corduroy is by no means a new fashion trend, so you can score some dope corduroy pants if you go on a thrift store deep dive.
Light-Wash Denim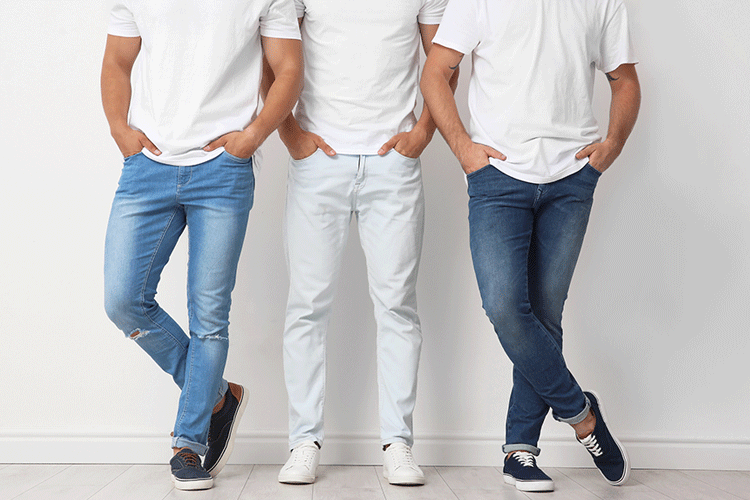 With all this talk of denim, you might actually realize you don't have the greatest pair of denim jeans. You'll want to keep a dark wash around for all the seasons. Men's Fashion for 2019, trends are leaning toward lighter washes.
You really can't go wrong with any type of denim. But we do advise that if you are going to separate yourself as a trendsetter, that you don't go with acid wash. Please leave that fashion trend in the past where it belongs.
You can instead opt for a nice lighter pair of jeans. If you want to really be on point with your trendiness, get ones with holes in the knees.
If you're truly a denim lover, you can keep wearing denim all year long. Just make sure you've got the right shades. And darker t-shirts go best with lighter washes, but style rules were made to be broken.
Sling Bags
If you're the kind of guy that likes to use a backpack or a tote to carry your belongings in, you're going to love sling bags.
The sling bag sort of looks like a fanny pack that you wear on your back. The best part is that it's small enough to be comfortable, but big enough to take along everything that you might need.
You'll look cool on trendy when you choose to wear one. They're super practical and allow you to go hands-free wherever you're out and about.
Vintage Watches: Men's Fashion for 2019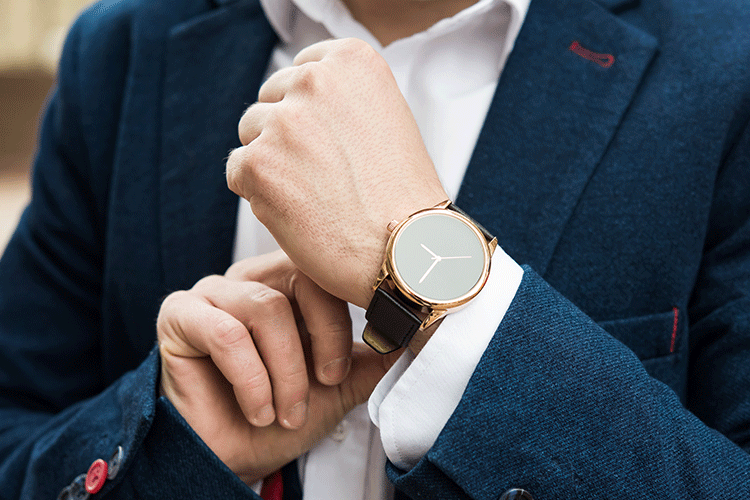 What you're going to want to be wearing on your wrists? Vintage watches.
We already mentioned that it's important to be wearing a great watch with almost any outfit. But vintage watches are pieces that are going to really put the wow factor into whatever outfit you want to wear out of these latest fashion trends for men.
Get yourself a Rolex that's been around for a while, and people are going to know you're flexing.
Cropped Trousers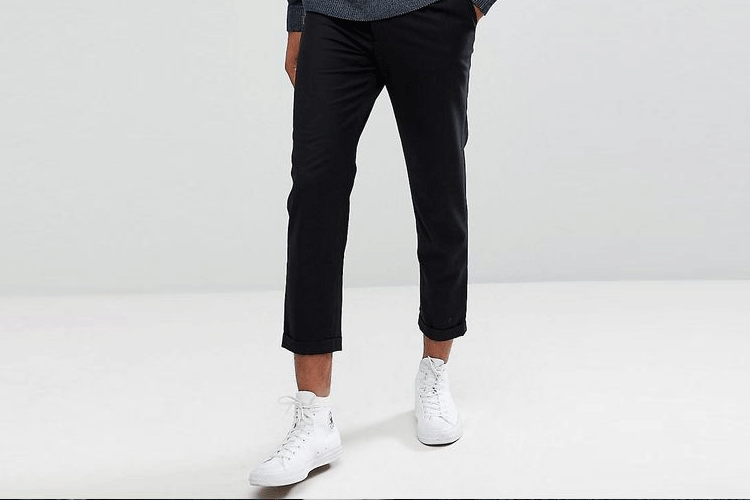 The new length of 2019 is cropped.
Women's pants are basically cropped 9/10 times in the new year, and men's fashion is heading that way as well. Show off those ankles this year with some cropped trousers.
You know you've been wanting to wear your brand new sneakers in a way that would subtly highlight how cool they are. This is your chance to impress. Pair with ankle length socks and cropped pants, and everyone will know you were paying attention in fashion school.
Suit Up: Men's Fashion for 2019
You don't have to stop at just knowing all about men's fashion 2019. You're on the path to making your whole year and your whole self better.
Take a page out of Men's Fit Club, and you'll get all the tips on lifestyle, fitness, health, and other tidbits of knowledge that you should know.
This is your year to make the best of what you have in your life. Start with style, but don't stop there. It's time for a new and improved you.
Most Recommended