Bizarre Unique Watches Men Wear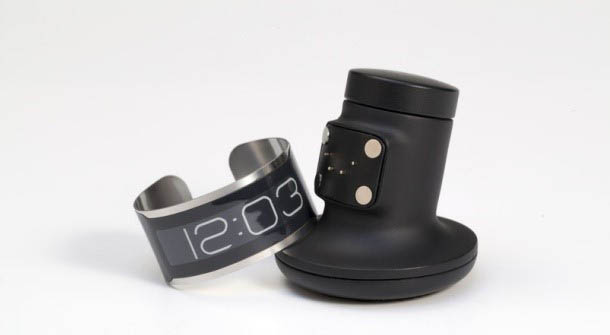 In a world where watches come a dime a dozen, there are a few truly unquestionably bizarre unique watches men. From ultra-thin watches that look stylishly futuristic to steampunk designed watches with an old world flare, here are 3 bizarre and unique watches for men that you won't see every day.
CST-01: The World's Thinnest Watch – bizarre unique watches men
– Weighing in at less than 12 grams (or basically about the weight of 5 pennies), the CST-01 is an ultra-thin watch that is just futuristically sophisticated and modern in the best of ways. Simplistic in design, the watch is only 0.5mm thick and is made of a flexible stainless steel composite that features no buttons, knobs or traditional mechanisms. The CST-01 has a handy charging station that allows you to always have a fully charged and fully functional watch.
The Spacecraft by Romain Jerome – bizarre unique watches men
For all the sci-fi lovers out there, this truly out of this world watch is one that will be just as much of a conversation piece as it will a timepiece. Shaped into a futuristic design you might see on one of the old favorite sci-fi TV shows, the Spacecraft features a trapeze-like shape and a unique clock feature. The minutes can be found on the top of the watch highlighted in red on a rotating disc; the hours similarly can be found highlighted in red on the side of the watch, providing a unique way for you to tell time.
Grande Reverso Ultra Thin Duoface
This stylish watch is two unique watches for the price of one. The Grande Reverso is special because it has a handy duofaced style that allows you to choose a certain design for each time you wear it. One face features traditional, sophisticated and understated style of a white face with black hours while the other face has a more modern and fashionable black face with white hours that features a second timezone option.
Most Recommended