NBA Fashion Trends You Should Look At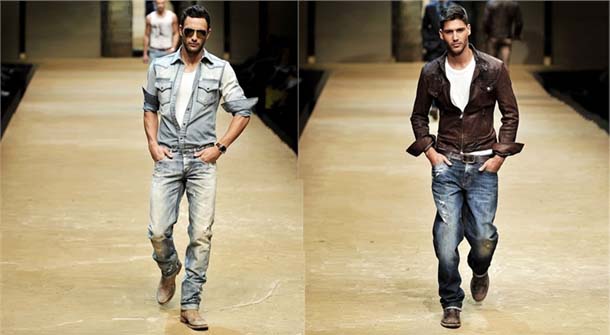 When Dwanyne Wade came out of the locker room in clothes three sizes too small for him everyone laughed at him. Who wouldn't? He looked like a dog with a dress on. But the hipster clothing aside, NBA fashion trends set the tone for many young males across the world, and for good reason.
NBA Fashion Trends you should pay attention to
The fashion world has been set ablaze by these talented men and most of us could probably learn a thing or two from their style. Right now the biggest trend from NBA players off the court is bold color and wild prints. But additionally, tailored suit jackets paired with a pair of casual pants are all the rage as of late. NBA players know that when they leave the house they are going to get their picture taken, and most of them end up looking more like movie stars than athletes when they are out and about. NBA fashion
Front man Dwayne Wade
Dwayne Wade of the Miami Heat was ranked #1 as having the best fashion sense of the NBA by sports illustrated, and aside from his temporary hipster slip up he has been known to set trends. His sophisticated look of polo shirts coupled with a colorful tie and airy country club style slacks bring his look to the fashion world. He looks pulled together in a way even Tom Cruise would be envious of. This look is great for casual business lunches or perhaps an afternoon sightseeing.
Other notable NBA Fashion Trends
In addition to keeping diverse and fashionable in the way of casual clothing, NBA stars also have a way of making a stuffy suit look fun and sleek. Instead of just wearing a simple suit and tie they add to it with accessories like sunglasses, bowties, bold colors, and expensive watches. The idea is to not look like businessmen but be more relaxed in their style. This trend is especially prominent this year.
This summer stylists are dressing their NBA clients in nautical inspired pieces that are paired with khaki's and stripes. The goal is to create a style that is both classy and playful at the same time. This is also a fashion trend that is relatively easy for just about any guy to pull off.
As with most things NBA stars do, NBA fashion trends are hard to predict but as summer wears on we will no doubt see some incredible outfits from these talented athletes.
Most Recommended