Styles of Eyeglasses That Never Go Out of Style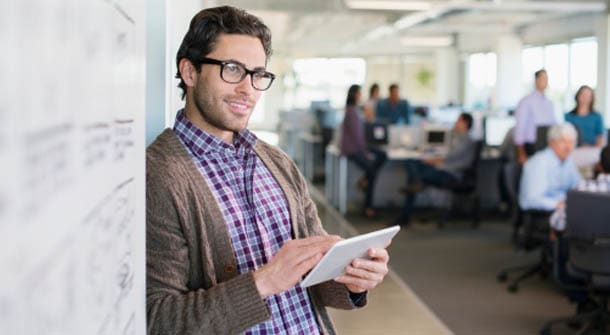 Eyeglasses in recent years have stopped being the mark of a "dork" and started being a fashionable accessory that can be a part of your personal style and individual uniqueness while helping you to see the world around you. Glasses nowadays are created with sophisticated materials, durable structures and modern finishes, but there are certain styles of eyeglasses that will never go out of style. Take a look at these 4 styles of eyeglasses that bring a timeless fashion ability to the modern styling that can give you the right look you are going for.
Styles of eyeglasses that will never go out of style
Rounded Frames
Who wouldn't love the chance to get their geek on while putting on these Harry Potter-esque glasses that exemplify geek chic. They are oftentimes associated with the smarter sect of the population from teachers to scientists to architects and more. Rounded frames are a little harder to pull off than your regular oval framed glasses, but if you have the attitude and personality to match them, you can take this look and create a style all your own. These are best for men who have slimmer faces as they are very structured in style.
Aviator Frames: styles of eyeglasses
Is there anything cooler in the eyeglass genre than aviator frames? These slick glasses have been the epitome of cool for decades ever since the top guns of the aviation world turned these frames into an effortlessly sophisticated and debonair look without even trying. The trick with these frames is to find the right individual style within this subset as the frames can come in a variety of different looks and if you don't find the right one they can quickly turn from cool to dorky very quickly. Aviator frames work well with faces that are of varying type of shapes from oval to round and heart shaped, they help to equalize the face no matter what shape you have.
Rimless Frames
This type of style of glasses is for the type of man who is looking for a basic eyeglass style they can integrate into their own individual fashion. The rimless look creates a basic canvas that you can build on by taking away the overt style of other frame types and allowing you to create the appearance of an almost glasses-free look. This type of frame is best for the men who want a pair of glasses that aren't very noticeable, rather than serve their purpose and nothing more.
Browline Frames
For men who want to emphasize their eyes these frames are the perfect choice. The timeless look is one that allows you to get a more rigid browline, great for men who have a fuller face as they help to even out the shape of the face. If you are looking for a more 50's inspired look browline frames are a perfect balance of classic and modern that will complement your style.
Most Recommended