The Fashion Checklist Guide For Men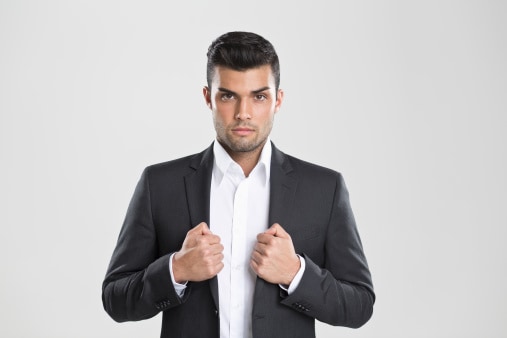 Fashion checklist a mans guide to fashion. When it comes to fashion everybody knows at least a little bit about it, but there are bound to be a few fashion tips that have slipped through the cracks and caused many men to find themselves in a fashion faux pas. We've put together a guide to quick and easy fashion that you can browse through so that the next time you think about putting on some clothes you'll have a better idea on if it's a smart choice for a fashion disaster in the making.
Fashion checklist a mans guide to fashion
Tip #1: Balance Style with Comfort
Even the most stylish of outfits will look less than trendy if you feel uncomfortable and less than confident about your wardrobe choice. Having a fashionable outfit is always a plus, but forsaking comfort for style will only make you regret your clothing purchase and unhappy with the overall look.
Tip #2: Invest in Quality Shoes: fashion
Shoes can oftentimes get overlooked in favor of fashion items that stand out more, but they provide the foundation of your outfit and provide support for your feet. A cheap pair of shoes can throw off a look that would otherwise look exceptionally stylish and can also make you uncomfortable which is never fun. Whether you're buying a pairing dress shoes for special occasions, oxfords for work or a trendy pair of dress boots for nights out on the town, ensure comfort and an overall seamless styling with quality shoes.
Tip #3: Remember to Try It Before You Buy It
No matter how much a shirt, hat or pair of shoes may appear to be the right size or style for you, try it on before you make the choice to buy it. Sure, you can more than likely return it if you've made a mistake, but it's extra time and effort that you could avoid if you just took a few extra minutes to try it on in front of a mirror.
Tip #4: Don't Let Trends Dictate Your Wardrobe
Trends can be helpful in keeping you in clothes and fashion that are in style, making you look fashionable and in the know, but following trends can be as much of a problem as a solution to your fashion choices. Be smart about what trends you follow by making sure you like the trend and can wear it with style. Some trends no matter how "trendy" they are shouldn't be followed and some trends just aren't for everyone as not every man can pull off a look like the guy next to him.
Tip #5: Choose Accessories Wisely
Accessories can bring an outfit together, but if you over accessorize or choose the wrong accessories you can look like a fashion challenged idiot… which is never a good thing.
Tip #6: Don't Unbutton a Shirt Too Much: fashion
Some men want to unbutton a short down a few buttons to be more comfortable or to be "sexy" or "cool", but there is a point where it just becomes cheesy rather than stylish. Whether you have a chest full of hair or a smooth waxed chest, restrict unbuttoning your shirts to no more than 1 to 2 buttons as anything more is just a little too much.
Most Recommended