Shirt The Perfect T-for Any Occasion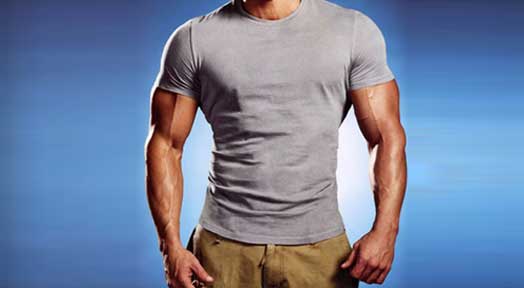 The perfect t shirt for the occasion. Old fashion rules would tell you wearing a T-shirt is only for sports or casual attire; however current fashion trends now make Tee's for almost every occasion. Different Fabrics and textures can make a T- Shirt go from the most casual piece of clothing to suitable business attire. Also depending on the climate you are in there are different fabrics to heat you up or cool you down. So if you are looking to up your fashion with T-Shirts that can be worn to different types of venues look no further.
Tips for the perfect t shirt for the occasion
Business Casual Events
If you are heading to a business casual event like a lunch or a casual meeting T-Shirts are perfectly fine if chosen correctly. Go for a polo shirt or a Tee with a heavy cotton look. Stick to solid colors and no logos or writing.
Casual Date Night
Depending on the venue T-shirts can be worn on date night. Tee's are fashionable and comfortable for a trip to the movies or going to a casual restaurant. You can always dress it up by wearing a long sleeve shirt in a cotton poly blend with a pair of dark jeans or cargo pants.
Going to the Bar
For a night out with your friends a T-Shirt can work just fine. If you are heading out to a bar or a restaurant wear a shirt style with a V-neck or shirt pocket. Tee's with graphics or other embellishments also look nice with a blazer and a pair of jeans.
The Right Fit: Shirt
– Classic Fit
This classic style will fit slightly loose without tailoring or other design features. This style is recommended for men that carry extra weight in the midsection as it gives them a nice balanced look without focusing on the center.
– Slim Fit Shirt
The slim fit works very well for men with both slim, average and muscular builds. For men with a muscular build focus on the shoulder length so the seams should go from the edge of the shoulder into the middle of the armpit. You will also want to find the varieties that have more a V-Shape tailor. For slim and average builds give yourself a little extra space in the armpit area to give you a fuller appearance.
– Big & Tall
For you guys 6'2" and over this category applies to you. This style will give you the extra side seam anywhere between 19-23 inches and a slightly fuller waistline.
The right T-shirt can dress up or dress down any outfit. Choose a shirt with that represents your personality, fits your body type, and most importantly that you feel comfortable in.
Most Recommended