Winter Skin Products Every Man Should Have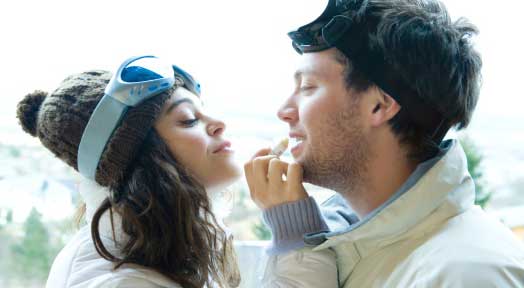 During the winter time it is very easy for your skin to dry out, crack chapped lips and get over exposed to the elements as you go about your day. It may seem like a small thing considering your busy life, but unhealthy skin can affect your health, your appearance and your confidence as well. To avoid winter skin issues that require a lot of time and effort to fix, take a look at these 4 winter skin products that every man should have.
Winter skin products every man should have
Lip Balm
Chapped lips are one of the most common skin issues during the winter and for men it is even more prevalent than women. Of course finding a great winter skin products like lip balm that works for a man is a little harder to find if you aren't willing to go with the "girly" lip balms out there or the odorous Carmex pots that smell like a hospital. This is where products like Matte for Men's Hydrating Citrus Protective Lip Balm is a great choice; it provides a solid barrier for your lips during the winter through the moisturizing element in the balm as well as from the SPF content that keeps the UV rays that are still hitting your lips even when it is overcast from damaging your lips.
Moisturizer
Just like with chapped lips, your skin that is exposed throughout the day is constantly being bombarded by harsh wind and cold/dry air, because of this it needs a protective barrier that helps it continuously recover from the hazards of winter. Bull Dog Skin Care's Original Moisturizer winter skin products is an excellent example of a moisturizer made for men that helps to provide the right amount of moisture for a man's skin while keeping harsh chemical and potentially harmful ingredients from being slathered on your face.
Face Wash winter skin products
It may seem like taking a quick scrub of your face with your handy bar soap is the easy and convenient choice, but during winter this can make things even worse. Bar soap can oftentimes leave skin stripped of the essential oils it needs to stay moisturized and properly balanced, and for the face this is even more so. A face wash winter skin products like Aveeno Active Natural Men's Face Wash can help to clean your face while helping it to retain the right balance of oils in the skin that help it to stay healthy and protect it from the cold, harsh elements of winter.
Hand Cream
Okay, so for most men a hand cream seems to be going a little too far onto the female side of grooming, but during the winter hand creams can help you to keep the skin on your hands from drying out and cracking as you wash them throughout the day. You are already exposing them to the elements of winter and washing your hands several times a day can quickly strip moisture from the hands, so it is important to pay special attention to caring for your hands during the winter. Malin + Goetz's Vitamin b5 Hand Treatment will help to keep your hands healthy, smooth and free of unsightly cracks that women zero in on very quickly.
Most Recommended