7 Day Meal Plan for Muscle Gain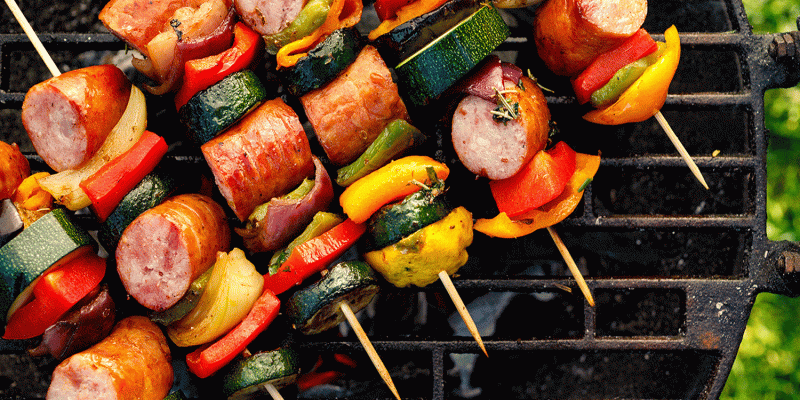 If you are serious about gaining muscle then it's time to get serious about your diet plan and most importantly increasing your protein intake. To pull this off successfully you will need to stock up on some essentials and cook your meals at home. This will allow you better control over the ingredients and the protein content per meal. However, if the thought of slaving in the kitchen all day long has you worried let's take a look at the typical 7 day meal plan for muscle gain to help get you started.
High Protein 7 Day Meal Plan for Muscle Gain and Performance
Cooking and Meal Prep Guide
If you are new to the Kitchen don't sweat it, cooking is not as hard as you may think. Plus there are tons of methods and equipment that can help you get the job done with very minimal effort. One tried and true method used by bodybuilders and gymgoers alike is weekly meal prep. This is ideal for busy people who have full-time jobs, family, and other life responsibilities that limit time for daily food prep. To get the ultimate meal prep make sure and get your entire week of meals planned ahead just like the planner below. Then grab your grocery list and get everything prepped and ready to cook. This is a huge time saver and gives you more time to spend on your workouts and allows for easy carry-along meals on the go so you don't have to worry about skipping out.
Now if meal prepping isn't for you and you prefer a freshly cooked meal every day with the right preparation and ingredients on hand you can make your muscle-building meal planning a success. A few helpful kitchen items to invest in are an air fryer, a decent set of Tupperware, and a set of non-stick pots and pans. The reason why the air fryer is a muscle gain match made in heaven is, one it cooks your food in half the time, two you don't have two worry about overcooking or under-cooking your food, just use the cook time guide for each item and set the timer for perfectly cooked food. Third, the food tastes delicious without having to use any oil as need with a traditional fryer, and four there is very little clean up so no need to wash a sink full of dishes. So without and further ado, it's time to roll up your sleeves and get to work on your 7 day meal plan for muscle gain.
7 Day Meal Plan for Muscle Gain and Strength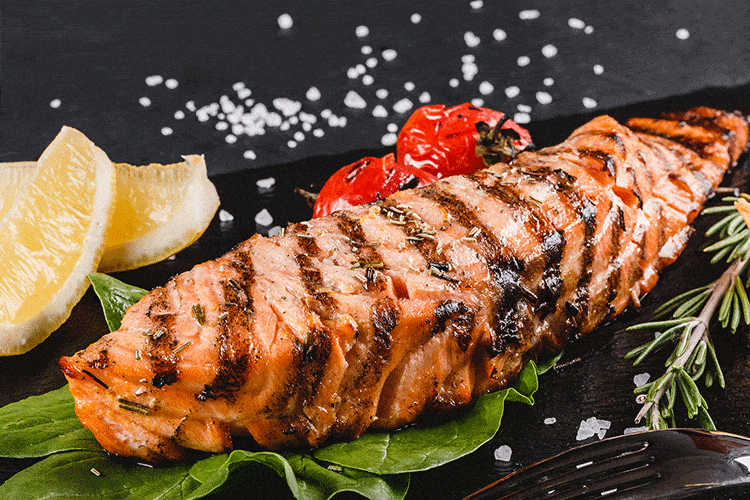 Monday
Breakfast: 2 eggs, ½ cup oatmeal with berries, protein shake
Lunch: Chicken Cobb Wrap
Dinner: Salmon, baked sweet potato, sautéed spinach
Tuesday
Breakfast: High Fiber Cereal with raisins, 2 eggs omelet with turkey sausage and spinach, milk or protein shake
Lunch: Grilled Chicken Sandwich with Pesto
Dinner: Shrimp Stir Fry with sautéed vegetables and white or brown rice
Wednesday
Breakfast: Greek yogurt, turkey sausage, whole grain waffle with berries, protein shake
Lunch: Chilli with Corn Bread (make ahead the night before, pack them in serving sizes and keep what you want for the week in the fridge, and put the remainder in the freezer for storage.
Dinner: Sausage, Pepper, Zucchini Skewers – to make this meal cut up all of the ingredients and brush with olive oil and salt and pepper. You can grill on medium-high heat flipping every 4 minutes until the sausage internal temperature reaches 160. This is great for the 7 day meal plan for muscle gain
Thursday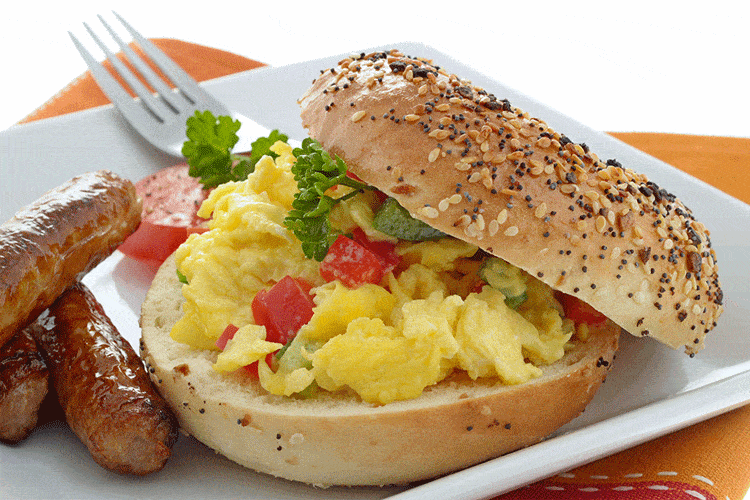 Breakfast: Egg and Bacon Breakfast Sandwich, fresh fruit, protein shake or milk. You can make this sandwich in the morning or prep ahead and freeze it in the freezer. remember you can't have 7 day meal plan for muscle gain without a healthy breakfast.
Lunch: Fajita Bowl rice, choice of protein with, sauteed onion and bell pepper, lettuce, cheese, salsa and avocado. (Again all of the items can be made ahead of time and stored in the fridge for easy ass
Dinner: Baked Chicken and mushrooms with wild rice and asparagus
Friday
Breakfast: Breakfast Wrap with egg, chorizo, and cheese
Lunch: Greek Salad with feta, cucumbers, tomato, and chicken
Dinner: Grilled Skirt Steak with Chimmichurri Sauce, roast potatoes and balsamic tomatoes
Saturday
Breakfast: 2 Eggs, plain hash browns cooked in olive oil, and bacon or sausage, side fresh fruit
Lunch: Tuna Sandwich
Dinner: Cod/ White Fish with wild rice and steamed veggies
Sunday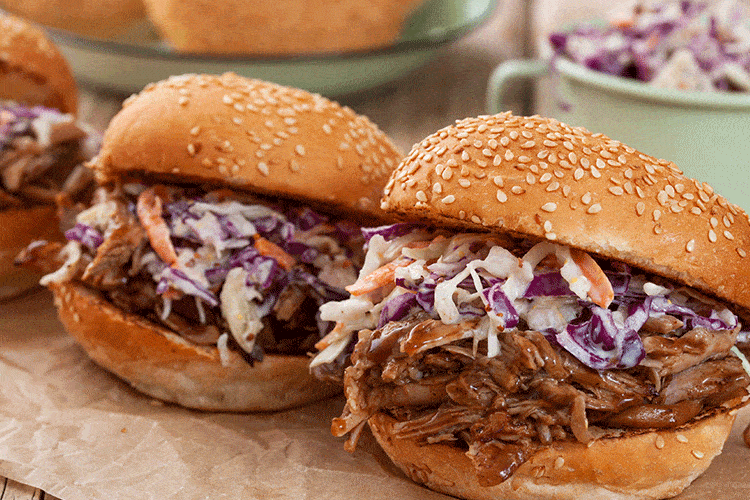 Breakfast: Pancakes, bacon/ sausage, fresh fruit, and 2 eggs
Lunch: Make a fajita rice bowl using leftover rice, protein, and veggies
Dinner: Crock Pot Pulled Pork Sandwiches. Make sure to make your own barbeque sauce using simple ingredients to avoid store-bought versions with high calories and sodium content. This is a great Sunday meal because it will give you leftovers to work with throughout the week.
Daily am/ pm Snacks
A major part of your 7-day meal plan for muscle gain fully prepared day eating menu you will want to have snacks in between meals. To find the healthiest, protein-packed snacks here are our top recommendations.
Mixed Nuts
protein muffins
cottage cheese
greek yogurt
apple & cheese
granola/ protein bars (low sugar)
To round out your 7-day meal plan for gaining muscle the key is looking ahead to next week. Don't be afraid to mix and match recipes and make a little extra for leftovers. Muscle gain is hard work, you want to focus on your workouts and not spend a lot of time in the kitchen looking around for something to eat. So put your meal plan in place and execute it like a champ.
Most Recommended