Anti Aging Antioxidants To Add To Your Diet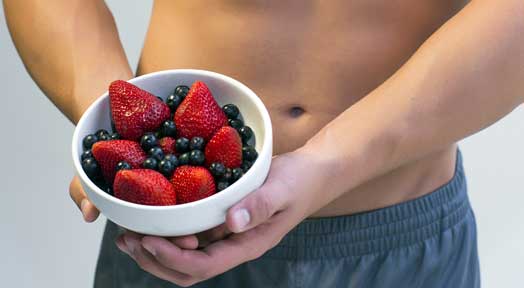 As we grow older, we unfortunately begin to show signs of aging. Lines on our faces begin to become more prominent, our skin becomes looser and droopier, and grey hairs begin to sprout up on our heads that mean it's time to talk about anti aging antioxidants but do antioxidants help with aging. Yes, aging is something that, as of yet, is irreversible in humans, and at the moment, that's just the way it is. We all want to look our best, and look as healthy and as youthful as we possibly can, and for that reason we should take the best possible care of ourselves that we can. what food are high antioxidants and are good for anti aging?
How to add anti aging antioxidants into your diet
Growing old and appearing old, are two entirely different things, one of which can be prevented, or at least held at bay, by making a few alterations to our lifestyles and our diets. Sure, we can't stop time, or travel back in time and prevent us growing old, but we can help make ourselves appear younger, simply by consuming a number of anti aging antioxidant rich foods. These antioxidants have been shown to help reduce the signs of premature aging, and help people look and feel younger and more youthful than they actually are, and by consuming enough as part of your diets, you too can do the same.
Vitamin C found in many fruits and vegetables
When people discuss antioxidants, vitamin C is often the first one to get a mention, and for good reason too. Vitamin C is great for the immune system, helping us to stay illness and disease free. Not only that, but vitamin C also helps to dramatically boost collagen levels in the skin. collagen is responsible for our skins' firmness and plumpness, meaning the more there is, the firmer and fuller it appears. Vitamin C is commonly found in fruits and vegetables, two great examples include oranges and broccoli.
Proanthocyanidins found in berries: anti aging antioxidants
These antioxidants may be pretty difficult to pronounce, but that certainly doesn't take away their anti-aging properties and benefits. These ingredients help to keep the cells in our body healthy and well maintained, which in turn helps us to look and feel healthy and youthful. They also help to prevent cancer and reduce the risk of heart disease. Common foods that contains these proanthocyanidins include a variety of berries such as blackberries, blueberries, and raspberries.
Catechin Polyphenols found in Green Tea
Green tea is a wonder beverage, and has a whole host of benefits to offer us. It is absolutely packed with a number of healthy beneficial antioxidant vitamins, as well as catechin polyphenols which are famed for their anti-aging properties. These antioxidants help to repair and reduce wrinkles in the skin, as well as to repair and clear any visible skin damage, resulting in the skin looking more youthful and healthier. It can also help to reduce any visible damage resulting from UV rays from the sun, as well as finally having a whole host of other health related benefits, include being an extremely effective anti-cancer food
Most Recommended