Athletic Performance Training With Caffeine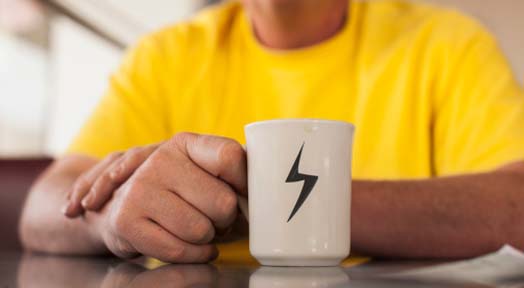 When it comes to sport and improve athletic performance, it's probably pretty safe to say that each and every single one of you wishes to do your absolute best in your respective and chosen sports and events, no matter what they may be. Therefore, getting your diet and training just right should be at the forefront of every athlete's and sports person's mind. Once you nail both of these factors, you can then think about supplementation to help give you that slight edge over your competition. As far as supplements are concerned, vitamins, protein powders, and creatine powders are some of the more common examples. Close behind however, is none other than regular caffeine based supplements.
Can caffeine improve athletic performance
Can caffeine actually improve athletic performance, and if so, then how? In a manner of speaking, caffeine can most certainly improve a person's athletic performance, although the results will only be temporary. Caffeine is actually a natural, very potent central nervous stimulant, which when used sensibly, actually provides some pretty desirable and pretty beneficial positive effects on the human body. As far as sporting and athletic benefits are concerned, caffeine helps in a variety of ways, including the following:
Helping to burn calories
As far as metabolic rates are concerned, caffeine has been proven to substantially increase the metabolism in the human body. In a recent study, a number of individuals were rounded up, with half being given a simple placebo sugar pill, and the other half being given a caffeine pill. The study found that the half whom were given the caffeine pill, actually benefited from a 4 – 16% increase in thermogenesis (the rate in which calories are burnt by the metabolism). athletic performance
Helps mental focus
As well as stimulating the body, which we'll look at shortly, caffeine also stimulates the mind, helping a person to better focus mentally whilst training or taking part in events. Mental focus helps establish a stronger mind-muscle connection, and allows a person to better concentrate on the activities which they're taking part in at that present moment in time.
Stimulates the body: athletic performance
Caffeine is a stimulant, which means it stimulates the body, helping it to feel more alert and to produce more energy and exercise for longer without tiring. Caffeine can help with endurance, with speed, with agility, with concentration, it can even help to boost a person's strength due to it helping to stimulate an increase in adrenalin from the adrenal glands.
Things to watch for?
As far as negative side effects are concerned, as caffeine is a stimulant, it therefore increases the heart rate and the rate at which blood is pumped around the body temporarily. Obviously, this can be especially dangerous for anybody with a known heart or blood pressure related condition, or if a person exceeds the recommended dosage. If you do suffer with heart conditions, or experience any negative side effects, you should cease using caffeine based products immediately. As it's a stimulant, you should also not use it late at night, or else you won't be able to 'switch off' and you may suffer from insomnia.
Most Recommended