Cheap Protein Sources for Guys on a Budget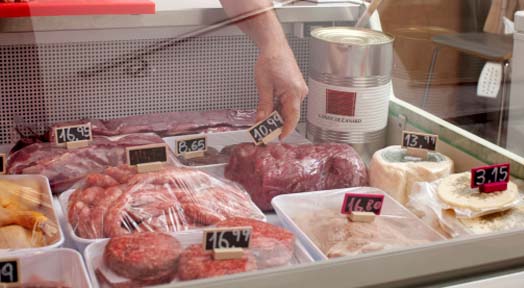 If you're looking to build muscle mass and bulk up, you won't need us to tell you how much hard work it actually takes and how important protein sources is. People think that building muscle is simply a case of walking into a gym, picking up some weights, and then drinking a protein shake and sitting on your butt for the rest of the time. The truth is, that building muscle takes years and years of hard work and dedication, both inside the gym, and in the kitchen and also what's the cheapest source of protein so you don't break your bank book. Many world renowned personal trainers "Charles Glass" being one example, believes bodybuilding to be around 40% training, and 60% nutrition. There are cheap lean protein sources foods that wont break your bank.
Cheap lean Protein sources food for guys on a budget
One thing you also won't need us to tell you, is how expensive bodybuilding and building muscle can actually be. There's gym memberships for a start, but if you really want to maximize your gains, you will need to get your nutrition right too, and as you know, protein is simply vital for the growth and repair of our muscles, and is therefore, a bodybuilder's best friend. Many bodybuilders tend to consume protein shakes every day, which is a great way of getting protein into the body, however, these supplements are expensive, and they don't last long. Heck, even the prices of most meats have gone up. There are cheap protein sources however, you just need to know where to look, and what to look for.
Avoid big named brands and stores
If you're looking to get your protein at cut price, then try shopping elsewhere, in smaller, cheaper stores perhaps.  Avoid big named brands and go for the value ranges instead. Obviously these cuts of meat may be slightly poorer quality than their organic counterparts, but if you're on a budget and looking to bulk up, they'll provide you with cheap protein sources you need.
Buy in bulk
Make sure you have the room to store the food first, and then try to buy in bulk. Rather than just going to the store and buying a pack of two chicken breasts for example, look for the bumper packs weighing upwards of 9 or 11lbs. These packs are usually available from most wholesale club and will last you for weeks upon weeks. Best of all, if you work out how much it would cost if you simply purchased the pack of two chicken breasts, you'd pay almost four times the amount that you pay for the bulk packs.
Don't just focus on meat and fish: cheap protein sources
Obviously meat and fish are great sources of protein, but they're not the only sources of protein. Take eggs and nuts for instance. Often time these work out considerably cheaper than if you were to just purchase meat and fish. Why not build out your meals and mix and match. Rather than two full chicken breasts for example, why not just go with one, and a poached egg or two. You can also try beans, canned tuna, cottage cheese, and Peanut Butter. Using these sources you will get just as much protein, for a much cheaper, and much better value for money price.
Most Recommended