Top Chili Recipe For Your Weight Loss Program

What can be better than a mouth-watering classic chili recipe for people who love hot and spice food. With so many spicy chili recipes to help you feel warm and comfy on the inside, they can be hard to resist. The combination of chili beans with meat and veggies can be a treat. In light of the fact that it tops almost every list of comfort foods check out a few of our favorite picks.

Even though chili is usually paired with hotdogs and nachos it is not considered anything close to a healthy food. But did you know some of those classic chili recipes that we all love can also burn extra body fat? Studies have shown, that hot chili and chili peppers contain a compound known as capsaicin that helps to boost your metabolism. In turn, this compound helps to increase the rate of digestion and helps metabolize increased fat burn. So if you are ready to start burning some fat and eating good, check out some of these chili recipes from around the world.
Green Turkey Chili with White Beans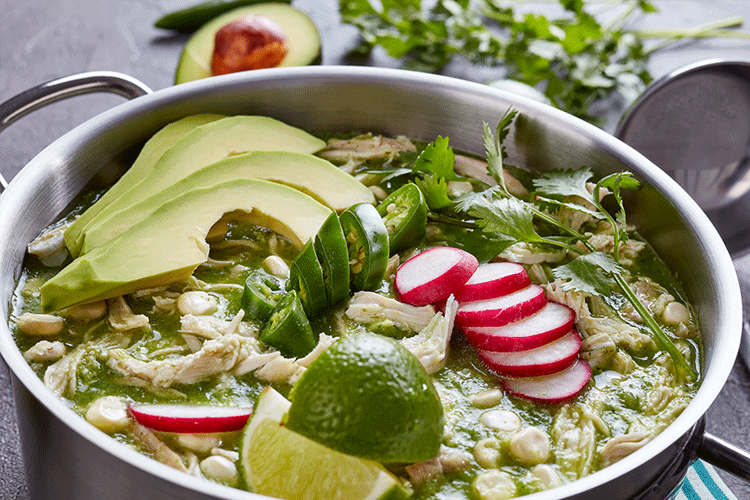 As the name suggests, this dish constitutes of white beans, green turkey chili and a tinge of tang. There are however many ways to cook this dish like the green chili turkey stew, Mexican Pazole or green chili soup. But, when these ingredient comes together with white bean, it creates wonders. This flavorsome dish has a low-calorie count and has lean protein to charge you up for your workout and help your weight loss efforts. You can skip the salt as it already has a very hot and spicy flavor.
Beef and Beer Chili Recipe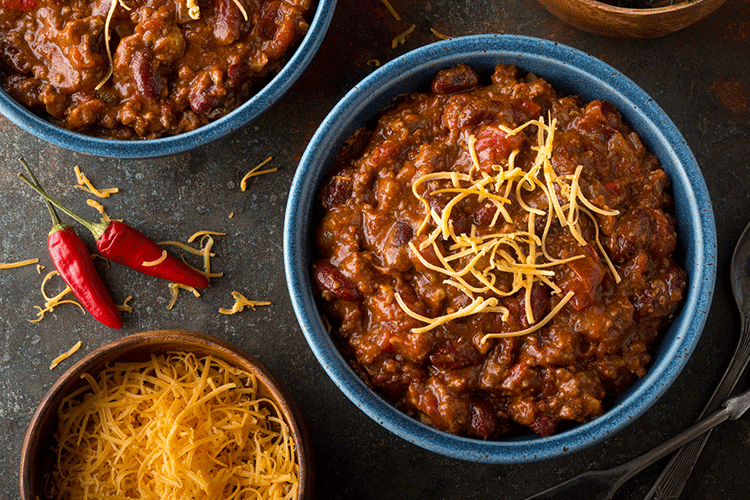 The taste of homemade chili with beer seems to be unbeatable. To get a spicy beer chili, add some strong beer and well cooked drained beef. Then, add chili to this preparation and enjoy this mouth-watering beef chili recipe is very crowd pleaser any time of year. The award-winning beer chili recipe has a surprisingly low-calorie count, easy to cook and it also can help you shed some unwanted pounds. Make sure to use lean grown beef or you can even sub for chicken or turkey sausage.
Slow Cooker Salsa Verde Chicken Chickpea Chili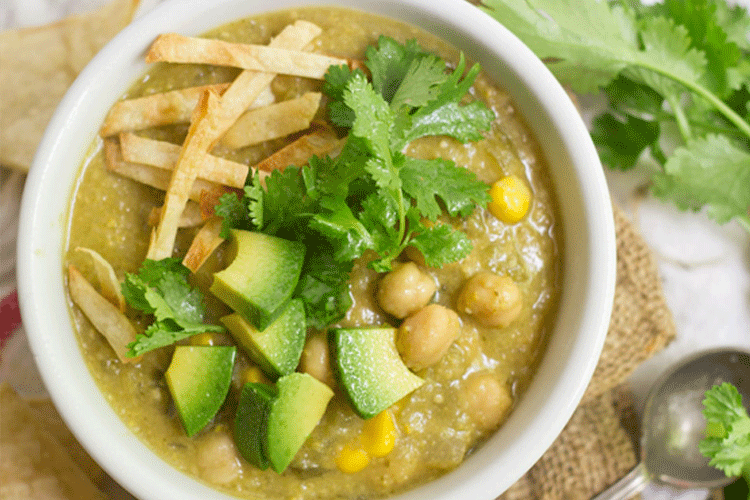 Salsa verde chicken and chickpea chili is a classic favorite of many people around the world. This soup has an amazingly aromatic scent with the main ingredients of onion, garlic, poblano peppers, tomatillos, corn, Garbanzo beans (chickpeas), chicken, coriander and cumin. You can use a slow cooker for easy preparation and it is guaranteed to please. Chicken chickpea chili is delicious, healthy and can even be prepared vegetarian or vegan.
Cincinnati Chili Recipe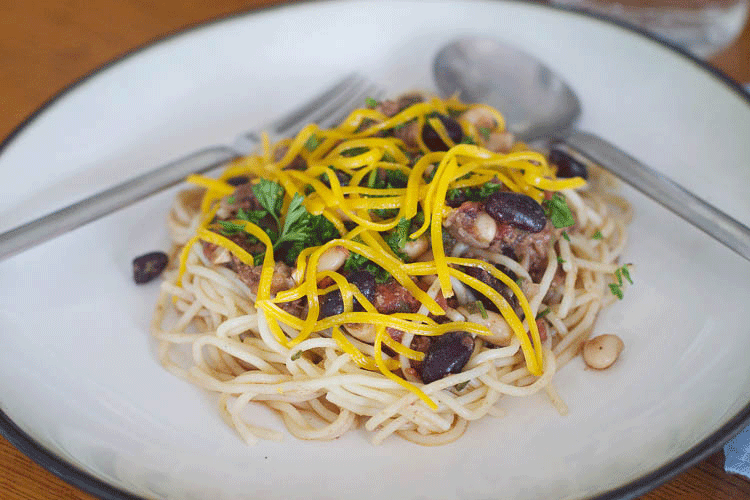 A recipe that uses Indian spices like masala, cinnamon, nutmeg, and red hot chili is sure to turn a few heads. Not to mention, the low-fat Cincinnati chili recipe also is served over pasta and is fairly simple to cook. There are a few different Cincinnati chili recipe our there. But they all prove that this dish is easy on the stomach and helps you to lose those extra pounds.
Chili Chicken Soup with Bell Pepper and Hominy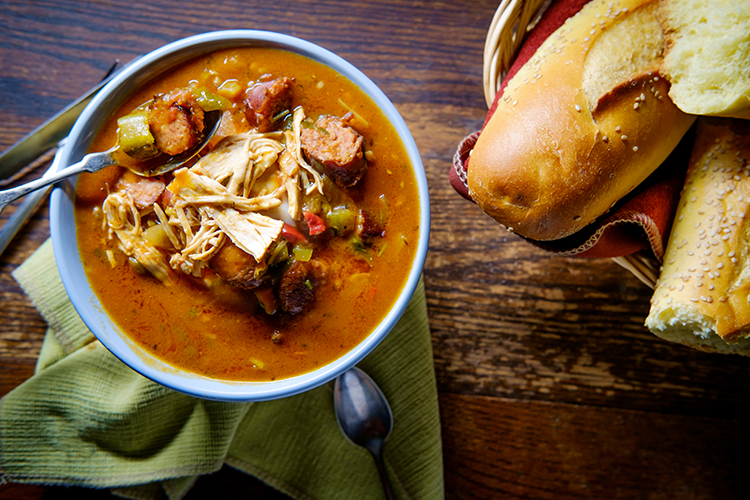 This chicken soup with chili recipe comes with zesty lime, and powder rubbed chicken, creamy avocado and cilantro will make you want more. Moreover, this chili recipe is filled with lean protein and is considered to be one of the healthiest chicken with chili recipes.
Black Bean Chili Recipe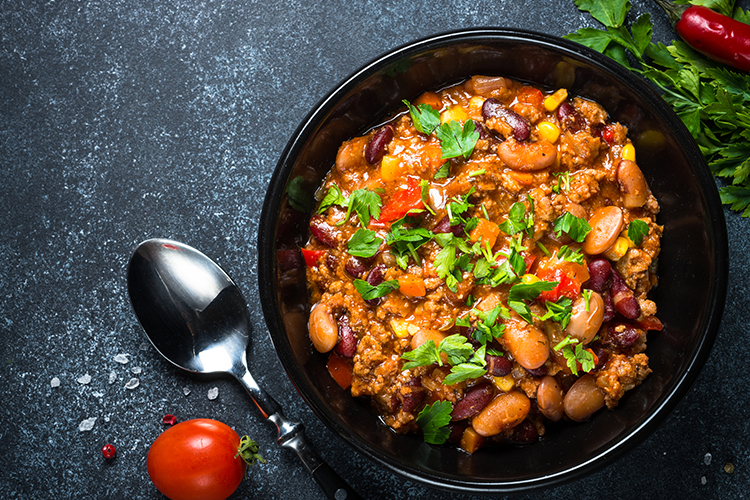 Vegetarian black bean chili can be made from ingredients which are already in your pantry. When you have limited time, and you want to eat something spicy this is a good go-to option. See the many award-winning black bean chili recipes online that can boast of good taste and help you lose weight at the same time. If you prefer you can also add cooked meat to the entire recipe according to your taste and preference.
Homemade White Chicken Chili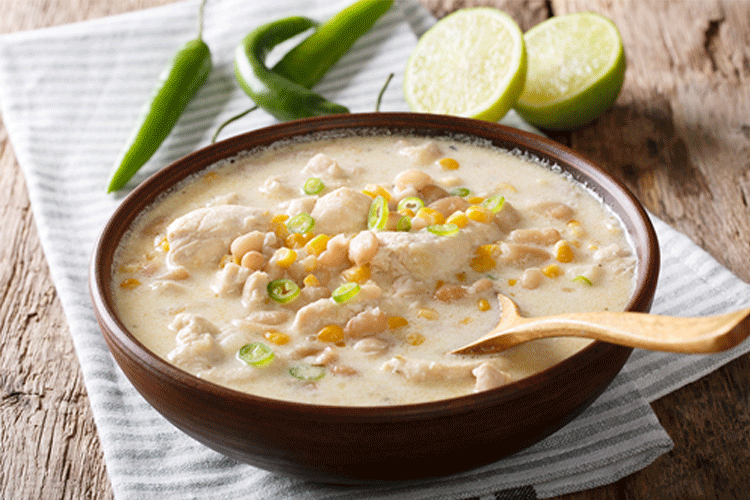 Easy white chicken chili is a great low carb option. Ideal for diabetic recipes or the Keto diet. White chicken chili is rich in fiber and protein with a generous amount of chili. Spicy hot chicken chili is also high in B6, which makes the perfect sweet-spicy blend. The delicious taste of creamy white chicken chili tops with the goodness of health loss benefits make it a perfect dish.
Chunky Vegetarian Chili Recipe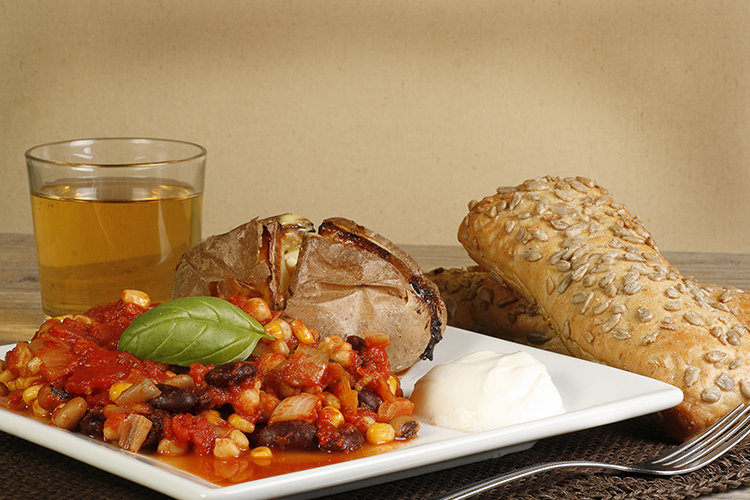 This award-winning vegetarian chili is a three-bean vegetarian recipe which is easy to cook and comes packed with wholesome nutrition. The low-calorie vegetarian chili, if cooked in a huge amount, it can be packed and kept in the fridge to eat later. One can also try the vegetarian chili with meat substitute in preference to the taste and palate. The low-calorie dish comes with a platter of wholesomeness and a taste that is a treat to the food lover in you.
Roasted Sweet Potato and Black Bean Chili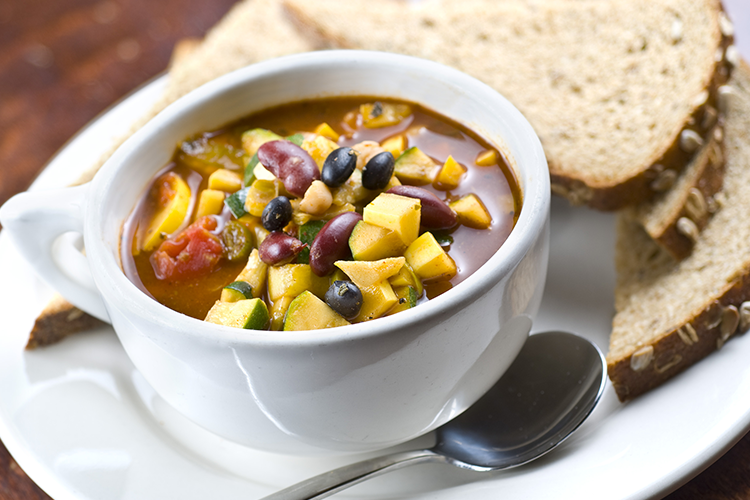 Another meatless dish which is a treat for vegetarians and non-veg alike is this dish filled with the richness of vitamin C. This dish helps to combat the common cold and helps you to lose the extra pounds. It is spicy and hot, which makes it perfect for winter and spring.

Chili diet recipes have been around for a long time now. As we all know that obesity is on the rise and healthy eating is no longer an option but a necessity for a long and healthy life. Always remember the best part about life is good food and good company. That is why these skinny chili recipes are loaded with good taste and high-quality nutrition for everyone who is trying to lose weight. These hot chili recipes are perfect for anyone trying to lose the extra weight before the summer hits. It can suit any mood year round but, it is also wholesome and comes packed with nutrition.

Most Recommended