Diet Trends Nutritional Health Benefits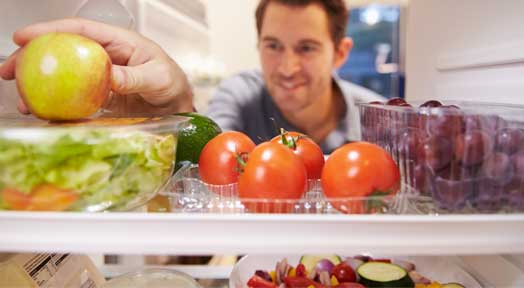 Each New Year we see an influx of healthy eating diet trends TV shows, weight loss shows, adverts, and marketing campaigns designed to help get us fitter, slimmer, and healthier. In order to lose weight, you're almost certainly already aware that dieting is the most popular method of doing so. Each day, millions upon millions of people try their hands at various diets designed to promote weight loss and health and well-being.
Four top diet trends
Diet trends have become so popular in fact, that there are now hundreds of different variations, with one being unique to the last. Some of them are absurd and pretty unhealthy if truth be told, while others have been found to be effective, healthy, and beneficial too. As we're now into a new year, several popular diet trends are emerging and are being put into practice by individuals all over the world.
The brighter the better
Whereas last year, green was very much in, this year, green also now has a few buddies with him to help keep him company. Last year, spirulina powder and clorella were very popular, especially when included in smoothies or juices, but this year, multicolored fruits and vegetables are also very much in the new diet trends. Juice diets in particular look set to become very popular as they provide very simple ways for users to drop weight fast, whilst supercharging their nutrient intake. The juices themselves are extremely deep colored juices, including deep greens, purples, reds, and oranges. Colorful salads and stir fries also look set to be very popular.
Charcoal powder
To some of you this may sound pretty crazy, and disgusting as well, but in fact, charcoal has proven to have far more uses than just for simply lighting the BBQ. Many juice and cleansing companies now include activated charcoal powder in their products to help rid the body of toxins and free radicals. Charcoal actually clings and sticks to toxins and poisons as it makes its way through the body, so it essentially soaks them up before we excrete it this is part of a new diet trends. Once we excrete the charcoal, which is 100% safe by the way, we also excrete toxins and poisons.
Olive is out and coconut is in
For years upon years, olive oil and extra virgin olive oil has reigned supreme as the king of the healthy oils. Well not anymore, because coconut oil looks set to become the number 1 health oil for 2015. Coconut oil contains essential fatty acids, it is low in unhealthy fats, it tastes great, and it isn't greasy or oily either. As well as being used in cooking, it can also be used on the skin as a moisturizer, or on the hair as a conditioner.
30 day 'resets' will be big business diet trends
30 day reset diets look set to be very popular this year, and whilst extremely effective, they're also very hardcore and require a great deal of knowledge, willpower, and self control. The idea behind these diets is that you cut out dairy, alcohol, legumes, grains, sugar, and anything processed, and consume mainly meat, eggs, seafood, fruits, vegetables, and healthy fats. It's very similar to the paleo diet which proved so popular a year or so ago.
Most Recommended